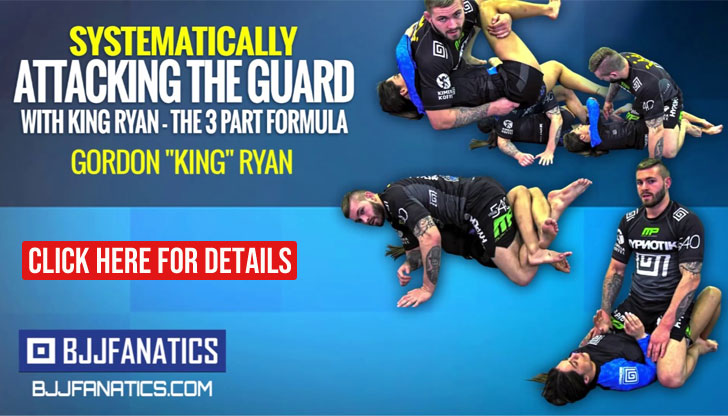 Ethan Crelinsten is a Canadian professional submission grappler and a student of both John Danaher and Firas Zahabi in jiu-jitsu, representing the New York based Renzo Gracie Academy and Montreal's TriStar Gym in the sport's international tour. Ethan gained notoriety particularly in jiu-jitsu's no-gi circuit after his wins at the North American ADCC Trials (2018, 2019), and for his many wins over established pro-athletes while Crelinsten himself was still a colored belt. His long list of accolades earned him a profile on BJJ Heroes before being promoted to black belt, the first athlete to do so on the site.
Ethan Crelinsten Jiu-Jitsu
Full Name: Ethan Crelinsten
Nickname: N/A
Lineage: Carlos Gracie > Helio Gracie > Carlos Gracie Jr > Renzo Gracie > John Danaher> Ethan Crelinsten
Main Achievements:
1st Place ADCC East Coast Trials (2018)
1st Place ADCC West Coast Trials (2017)
1st Place Jitz King Invitational (2020)
2nd Place BJJ Fanatics 170lbs GP (2020)
2nd Place P-Belum Invitational (2020)
2nd Place Onnit Invitational 4 (2017)
Favorite Position/Technique: Back Attacks
Weight Division: Peso Pena (70,00 kg / 154.5 lbs)
Team/Association: B-Team
Ethan Crelinsten Biography
Ethan Crelinsten was born on May 14, 1994, in Montreal, Canada, where he spent his formative years.
A late bloomer to sports, Crelinsten was not a sporty child growing up, with his first contact with a competitive activity coming at the age of 19, through mixed martial arts (MMA), a decision taken by the influence of the growing popularity cage fighting experienced in Canada at the time.
During his first experience at a small, local gym, Ethan's training was solely focused on striking and wrestling, and it was only when he made the move to the larger TriStar gym, that Crelinsten added jiu-jitsu to his weekly activities, under the gym's leader – Firas Zahabi.
With time, Ethan started enjoying jiu-jitsu more than he did MMA, a sentiment that led him to switch gears and focus all his efforts solely on submission grappling.
The link with the Renzo Gracie Academy and John Danaher's workgroup came by way of Tom Breese, a TriStar fighter who brought in one of Danaher's star pupils, Gordon Ryan, to TriStar for a fight-camp. The superior technical ability of Ryan led Ethan to the source, in New York. With Crelinsten's continuous success on the mats, the Canadian quickly became part of the Danaher Death Squad elite group of grapplers, although all belts – from white to brown, were awarded by Zahabi, who continued to tutor Ethan in partnership with Danaher.
In November 2020, Ethan was awarded his black belt from coach John Danaher. On the same day as teammate Nicky Ryan.
THE END OF DDS AND START OF B-TEAM
On July 2021, coach John Danaher announced the end of the Danaher Death Squad as a unified training and competition team, alluding to "the physical location of a future school, personality conflicts, conflicting values and an inevitable tension between the team brand and the growing individual brands of members" as the main factors for the split (original statement here).
Later that year, during the Summer months, Ethan, Craig Jones, and Nicky Rodriguez announced their new team. This new group was labeled the "B-Team" with its training base being set in Austin, Texas.
Ethan Crelinsten Grappling Record
41 WINS
BY POINTS


BY ADVANTAGES




BY SUBMISSION




BY DECISION




BY PENALTIES




BY EBI/OT



25 SUBMISSIONS WINS
#5AD3D1
Inside heel hook
8
2
#d1212a
Outside heel hook
8
2
#ff9124
Reverse triangle
4
1
16 LOSSES
BY POINTS


BY ADVANTAGES




BY SUBMISSION




BY DECISION




BY PENALTIES




BY EBI/OT



4 SUBMISSIONS LOSSES
Ethan Crelinsten Fight History
ID
Opponent
W/L
Method
Competition
Weight
Stage
Year
11865

J. Calestine

L
EBI/OT
Onnit Inv. 4
61KG
SPF
2017
13919

AJ Agazarm

AJ Agazarm
L
Pts: 2x0
ADCC
66KG
4F
2017
18196

Gianni Grippo

Gianni Grippo
L
Pts: 9x2
Kasai Pro 4
65KG
R1
2018
18199

Augusto Mendes

Augusto Mendes
L
Pts: 2x0
Kasai Pro 4
65KG
R2
2018
20546

Ashley Williams

Ashley Williams
L
Referee Decision
Polaris 10
65KG
SPF
2019
20863

Vagner Rocha

Vagner Rocha
L
Points
Third Coast
75KG
SPF
2019
22785

Max Rohskopf

L
Darce choke
Shugyo Inv.
ABS
SF
2019
23522

Oliver Taza

Oliver Taza
L
EBI/OT
BJJ Fanatics GP
77KG
F
2020
23727

Johnny Tama

Johnny Tama
L
Referee Decision
F2W 139
75KG
SPF
2020
23750

Kade Ruotolo

Kade Ruotolo
L
Referee Decision
WNO
72KG
SPF
2020
25962

Kade Ruotolo

Kade Ruotolo
L
Darce choke
WNO 8
70KG
SPF
2021
26817

Gabriel Sousa

Gabriel Sousa
L
Referee Decision
F2W 175
70KG
SPF
2021
33500

Diego Oliveira

Diego Oliveira
L
Referee Decision
RAW 2
70KG
SPF
2022
35006

Josh Cisneros

Josh Cisneros
L
Armbar
ADCC
66KG
R1
2022
42012

Dante Leon

Dante Leon
L
RNC
WNO 19
70KG
SPF
2023
43530

Dorian Olivarez

L
Pts: 0x0, Pen
ADCC ECTrials
66KG
SF
2023
11863

Sheridan Moran

W
Armbar
Onnit Inv. 4
61KG
SPF
2017
11864

John Torres

W
Verbal tap
Onnit Inv. 4
61KG
SPF
2017
12446

Domnick Haider

W
Triangle
ADCC WC Trials
66KG
RS
2017
12461

Dimitri Salem

W
Kimura
ADCC WC Trials
66KG
8F
2017
12468

Sheridan Moran

W
Triangle
ADCC WC Trials
66KG
4F
2017
13247

Marvin Castelle

W
Pts: 15x4
Grappling Pro
66KG
SPF
2017
13915

Nicollas Renier

W
Reverse triangle
ADCC
66KG
E1
2017
17232

Edwin Ocasio

W
RNC
Kasai Pro 3
66KG
SPF
2018
18099

Scott Dance

W
RNC
ADCC EC Trials
66KG
R1
2018
18112

Andy Tackett

W
Triangle
ADCC EC Trials
66KG
8F
2018
18116

Zach Green

W
RNC
ADCC EC Trials
66KG
4F
2018
18119

T. Ruotolo

W
Toe hold
ADCC EC Trials
66KG
SF
2018
18120

Keith Krikorian

Keith Krikorian
W
Pts: 3x0
ADCC EC Trials
66KG
F
2018
18202

Kim Terra

Kim Terra
W
Pts: 2x1
Kasai Pro 4
65KG
R3
2018
19543

Thomas Halpin

Thomas Halpin
W
Armbar
Polaris 9
65KG
SPF
2019
22783

Josh Bacallao

W
RNC
Shugyo Inv.
ABS
4F
2019
22786

Keith Krikorian

Keith Krikorian
W
RNC
Shugyo Inv.
ABS
F
2019
23175

Guilherme Lima

W
Inside heel hook
JitzKing
65KG
R1
2020
23179

Spencer Mumme

W
Inside heel hook
JitzKing
65KG
4F
2020
23183

Jose Cadavid

W
Points
JitzKing
65KG
SF
2020
23184

Andy Tackett

W
Pts: 2x0
JitzKing
65KG
F
2020
23322

Kalil Fadlallah

W
RNC
Para Bellum
ABS
SF
2020
23330

Fabricio Barbarotti

Fabricio Barbarotti
D
---
Para Bellum
ABS
F
2020
23447

Enrico Cocco

Enrico Cocco
W
Referee Decision
Sub Stars
N/A
SPF
2020
23518

Nick Fury

W
EBI/OT
BJJ Fanatics GP
77KG
4F
2020
23520

Jonnatas Gracie

Jonnatas Gracie
W
EBI/OT
BJJ Fanatics GP
77KG
SF
2020
23726

Andrew Alexander

W
EBI/OT
SUG 13
N/A
SPF
2020
23916

PJ Barch

PJ Barch
W
EBI/OT
SUG 17
ABS
SPF
2020
24540

E. Carlton

W
Outside heel hook
Freedom Grappling
N/A
SPF
2020
24861

Kuba Najdek

W
RNC
TMS GP
83KG
R1
2020
24867

Roy Dagan

W
EBI/OT
TMS GP
83KG
4F
2020
24870

M. Ahmadzada

W
Injury
TMS GP
83KG
SF
2020
24871

Matheus Luna

Matheus Luna
W
EBI/OT
TMS GP
83KG
F
2020
26558

Charles Murdock

W
RNC
Atlanta NGO
73KG
4F
2021
26560

Jeffrey Cummings

W
Outside heel hook
Atlanta NGO
73KG
F
2021
36174

Fabricio Andrey

Fabricio Andrey
W
RNC
WNO
70KG
SPF
2022
43483

Jorge Chavez

W
Submission
ADCC ECTrials
66KG
R1
2023
43498

Tyler Buechner

W
Aoki lock
ADCC ECTrials
66KG
R2
2023
43516

John Chandler

W
Pts: 3x0
ADCC ECTrials
66KG
R3
2023
43523

Julian Espinosa

W
Kneebar
ADCC ECTrials
66KG
8F
2023
43527

Jon Calestine

Jon Calestine
W
Pts: 5x0
ADCC ECTrials
66KG
4F
2023
43532

Keith Krikorian

Keith Krikorian
W
Pts: 5x0
ADCC ECTrials
66KG
3RD
2023
Ethan Crelinsten vs Keith Krikorian