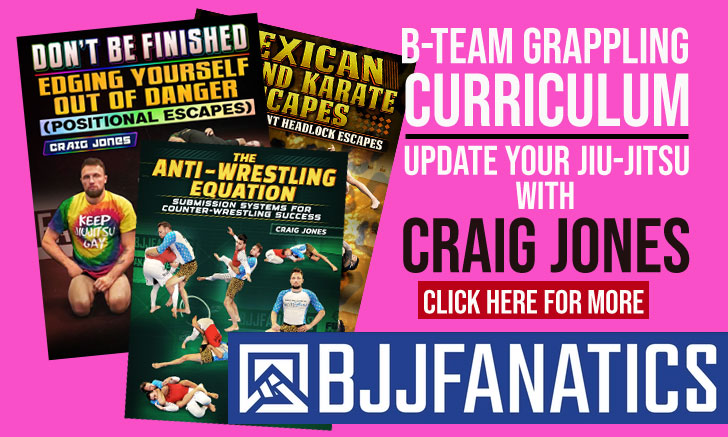 Vinicius "Vini" Aieta is a highly regarded Brazilian Jiu Jitsu, a black belt under Royler Gracie he became the head coach of Gracie Tijuca (an affiliate gym of Gracie Humaitá) who's had tremendous influence in the development of some elite grapplers such as: Leticia Ribeiro, "Xande" Ribeiro, Vinny Magalhaes, Gustavo Correa, Fabricio "Morango" Camoes and many others. He has also been called on to coach his own master (Royler) for a few of his MMA fights.
Vinicius Aieta Jiu Jitsu
Full Name: Vinicius Aieta
Nickname: "Vini" which is short for Vinicius.
Lineage: Mitsuyo Maeda > Carlos Gracie > Helio Gracie > Royler Gracie > Vini Aieta
Main Achievements:
Rio de Janeiro State Champion (1996 – LERJJ);
Pan American Silver Medallist (1998 – CBJJ/IBJJF)
Favourite Position/Technique: n/a
Weight Division: Peso Pena (70kg-154lbs)
Association/Team: Gracie Humaitá
Vinicius Aieta Biography
Vinicius Aieta started training under Rilion Gracie in 1985 when he was 17 years old, and he stayed with the Gracie until 1991 when Master Rilion moved to Florianopolis in the southern part of Brazil. Aieta was a purple belt at the time in which he began his training with Royler Gracie, the man that would award him his black belt in the end of 1995.
In 1996 Vini Aieta started relegating his career as a competitor to a second stage in order to embrace the coaching side of Jiu Jitsu at Gracie Tijuca, an affiliate academy of Gracie Humaitá that had opened in 1993 by Marcelo Machado. This gym in Tijuca (a famous neighborhood in Rio de Janeiro, Brazil) had been under the guidance of several different people in a relatively short period, coaches such as Ralph Gracie, Artur Carthiar and Saulo Ribeiro all had coached there and the team was in need of a long term coach. Vini took the job with both hands and together with Saulo Ribeiro (who coached alongside Vini) they formed one of the strongest allies of the Gracie Humaita franchise, with many important fighters coming out of their BJJ program, such as Alexandre Ribeiro, Leticia Ribeiro and Vinny Magalhães.
Picture taken by William Burkhardt of BJJPix.