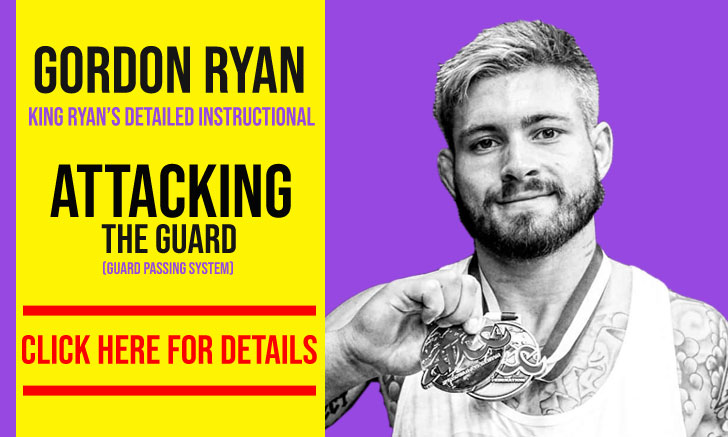 Jared Weiner is an American born jiu jitsu black belt, and one of the strongest competitors the sport/martial art produced in the United States East Coast during the 2000's decade. A former student of Steve Maxwell and Lloyd Irvin, Weiner's reputation as an instructor has matched his tournament prowess, being the founder of important teams such as BJJ United and the Tac Team Association from which he produced numerous champions.
Jared Weiner Jiu Jitsu
Full Name: Jared B. Weiner
Nickname: n/a
Lineage: M. Maeda > C. Gracie > H. Gracie > R. Gracie > J. Pereira > Leo Dalla (> Lloyd Irvin) > Jared Weiner
Main Achievements:
Asian Open Champion (2010/2011 Master)
Pan American Champion (2014 Master 2)
Pan American No-Gi Champion (2011/2012 Master)
Grapplers Quest No-Gi National Champion (2004)
USGA Purple Belt Open Champion (2001)
New York Open Champion (2009 Master)
New York Spring Open Champion (2016 Master 2)
New York Summer Open Champion (2015 Master 2)
Boston Spring Open Champion (2016 Master 2)
Boston Summer Open Champion (2015 Master 2)
Chicago Summer Open Champion (2011 Master, 2015 Master 2)
Respect 3 Superfight Champion (2016)
PABJJF Superfight Champion (2016)
Copa Atlantica Runner-up (2002 brown, 2004)
New York Summer Open Runner-up (2014 Master 2)
Pan American Championship 3rd Place (2002 brown, 2004)
Grapplers Quest Beast of the East II 3rd Place (2005)
Favorite Position/Technique: Good All Round Game
Weight Division: Peso Leve (76kg/168lbs)
Team/Association: BJJ United / Tac Team / Purebred
Jared Weiner Biography
Jared Weiner was born on April 6, 1978 in Philadelphia, PA – United States of America.
Growing up Jared was a big fan of ice-hockey, being submerged in a strong sporting culture from early on. At the age of 17 Weiner heard about jiu jitsu for the first time, through a few friends who already practised the martial art. Feeling this could be a way of to improve his fighting skills Weiner signed up to the famous Maxercise academy, the first of it's kind in the Philadelphia area.
Maxercise was created by DC Maxwell and Steve Maxwell, the latter of which became Jared's primary instructor, from his very first class. Steve awarded Jared all his colored belts (blue, purple and brown) before Weiner changed training camps, moving to Team Lloyd Irvin (TLI).
At TLI, an academy with a strong competition focus, Jared's tournament record started being noticed outside of the US East Coast, with Weiner conquering important wins at an international scale. These wins culminated with his black belt promotion on September 6, 2003. A ceremony led by both Lloyd Irvin and Leo Dalla, making Jared Weiner the first black belt ever awarded by Irvin.
Having opened his own academy in 2002 (BJJ United), Jared maintained his bond with TLI up until 2013, a time when he started his own association Tac Team BJJ, after some turbulence at Lloyd Irvin's camp.
July 2014 was a tough month for Weiner. After suffering back-to-back concussions while training and competing, within a week's time (a rare sequence that can be fatal to some), the injuries led to serious repercussions: from constant headaches to depression, inability to focus and earn a living as he was accustomed to. Thanks to the help of his students, family and friends, Weiner managed to recover and return to training and coaching, though the ordeal lasted for several months.
Together with Tac Team, Jared has also represented the Purebred Association in competition, this due to his bond with the Guam Based academy and its coach Stephen Roberto.
Weiner is also an ambassador for Mission 22, a veteran non-profit organization, and a global advertising agency designed to raise awareness, enlist support, and end veteran suicide in America. Jared became interested in the Mission 22 through his fellow black belts, Piet Wilhelm and Alan Shebaro both of whom are war veterans.
Mission 22: mission22.com
BJJ United: bjjunited.com
Cover photo by Takashi Umezawa.
Jared Weiner vs Jair Morselli

Jared Weiner vs Unknown