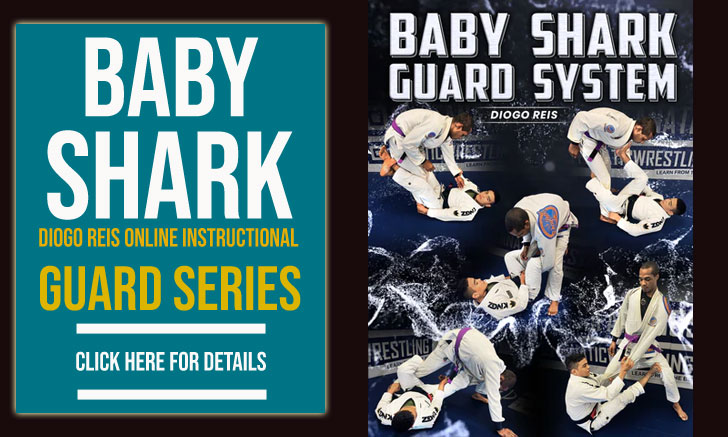 James Boran is a Brazilian jiu jitsu black belt under Joe Moreira, and a pioneering figure for this martial art in the United States, being among the first 12 grapplers outside Brazil to earn a black belt in BJJ, a group often named as the Dirty Dozen. A former American football player, Boran carried his competitive drive to jiu jitsu being highly decorated as a black belt while competing for almost 4 decades in this sport. In jiu jitsu James Boran has won important tournaments such as the World Masters Championship, the Word No-Gi Championship as well as the Pan American Championship on numerous occasions.
James Boran Jiu Jitsu
Full Name: James Richard Boran
Nickname: "Jim" and "Jimmy".
Lineage: Mitsuyo Maeda > Carlos Gracie > Helio Gracie > Francisco Mansor > Joe Moreira > James Boran
Main Achievements:
World Masters Champion (2013 Senior 5 weight + absolute)
World No-Gi Champion (2008 Senior 3 weight + absolute)
Pan American Champion (2005 Senior 3, 2006 Senior 3 weight + absolute, 2007 Senior 3 absolute, 2008 Senior 3 weight + absolute, 2012 Senior 4, 2013 Senior 5 absolute, 2014 Master 6 absolute)
American National Champion (2010 Senior 4)
World No-Gi Championship Runner-up (2009/2010 Senior 3 absolute)
Pan American Championship Runner-up (2004 Senior 3 weight + absolute, 2005 Senior 3 absolute, 2010/2011 Senior 3)
World Masters Championship 3rd Place (2012 Master 4 absolute)
Pan American Championship 3rd Place (2010/2011 Senior 3 absolute)
Favorite Position/Technique: n/a
Weight Division: Super Pesado (100kg/221lbs)
Team/Association: Boran JJ
James Boran Biography
James Boran was born in New York. Throughout high school, while playing as a lineman, Boran's talent as an American football player became evident. His position later changed from lineman to linebacker where he continued improving, earning himself a scholarship with Columbia University.
Although plagued by injuries in his freshman and sophomore years, Boran's talent rose above all set backs, calling for the attention of the New York Jets scouting team. The Jets would later sign Boran, and his team mate Artie Pulsinelli, as free agents – reported by the Columbia Daily Spectator on May 16, 1979.
In 1983 Boran moved to California where he started taking hapkido lessons. James had been a long time fan of martial arts having earned a black belt in taekwondo, but grew disenchanted with the Korean combat style and sought a more realistic set of techniques. After four years of training hapkido, Boran heard of Gracie jiu jitsu through a training partner who cross-trained at the Gracie academy. When James sparred with this training partner he was overwhelmed by the efficiency of the jiu jitsu techniques, mentioning on his website that he "came in and tied me in a knot even though I outweighed him by 70 pounds!" – James Boran.
Boran immediately signed up for classes with the Gracie's, there being taught by illustrious coaches such as Rorion, Royler, Royce and Rickson Gracie. The Gracie family handled all of James' jiu jitsu promotions up to purple belt.
In 1991 James Boran started his own gym, Boran Brazilian Jiu Jitsu Academy. It was also during the early 1990's that Jim switched training camps, moving from the Gracie Academy to study jiu jitsu under Joe Moreira.
It was training under the tutelage of Joe Moreira that Boran earned both his brown and black belts. The latter on January 1996 in a ceremony where training partners Marc Baquerizo and Rick Lucero were also promoted.
A hard nosed competitor, James Boran maintained an active and consistent career as a jiu jitsu athlete well into his 50th anniversary, earning medals in important tournaments such as the World Masters and Pan American Championship while maintaining a strong competition team as a coach.
James Boran vs Cecil Arlice (2010)