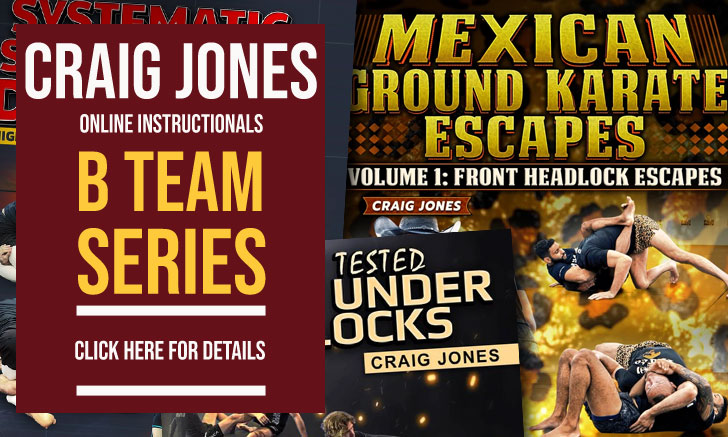 Gabriel Willlcox is a Brazilian jiu-jitsu black belt under Marcelo Alonso, and one of the main representatives of the Carlson Gracie Academy in the sport's international circuit for 3 decades, from the 1990s to 2010s. Willcox made a name for himself as one of grappling's foremost light-featherweight competitors through his numerous medals in important tournaments of the International Brazilian Jiu-Jitsu Federation (IBJJF), such as the World Masters, International Masters & Seniors, Brazilian Nationals, European Open and many more.
Gabriel Willlcox Jiu-Jitsu
Full Name: Gabriel Willlcox Furley
Nickname: N/A
Lineage: Mitsuyo Maeda > Carlos Gracie > Helio Gracie > Carlson Gracie > Marcelo Alonso > Gabriel Willcox
Main Achievements:
1st Place IBJJF World Masters Championship (2013 / 2015 / 2016 Master 1)
1st Place IBJJF International Masters & Seniors Championship (2006 Mater 1)
1st Place CBJJE Brazilian Nationals (2008 adult)
2nd Place IBJJF World Masters Championship (2018 Master 2)
3rd Place IBJJF World Masters Championship (2017 Master 1)
3rd Place CBJJ Brazilian Nationals (2000 / 2004 / 2006 / 2013 adult)
3rd Place IBJJF European Open (2016 adult)
Main Achievements (Colored Belts):
1st Place CBJJ Brazilian Nationals (2000 brown)
3rd Place CBJJ Brazilian Nationals (1997 purple, 1998 brown)
* Absolute
** Weight and absolute
Favorite Position/Technique: Well Rounded
Weight Division: Peso Pluma (64,00 kg / 141.5 lbs)
Team/Association: Carlson Gracie Academy
Gabriel Willlcox Biography
Gabriel Willlcox was born on April 06, 1976, in Rio de Janeiro, Brazil, being raised in the Urca neighborhood of the Marvelous City.
While growing up Willcox's lifestyle was very connected to sporting activities, practicing a variety of different disciplines, from judo – which he started at the age of 5, to wrestling, from surfing to sailing, and with football (soccer) also in the mix.
By 1989 Willcox was a regular appearance at the Iate Clube Rio de Janeiro (ICRJ) sailing association, where one of his sailing buddies practiced jiu-jitsu. While discussing their love for grappling, his friend with BJJ and Gabriel with judo, the two decided to do a few rolls, with Willcox's friend tapping him with ease. The exchange sparked Gabriel's interest in the Gracie style of combat, and that same year he joined Murilo Bustamante's youngsters class.
Bustamante graded Willcox up to yellow belt, but soon after Gabriel joined the famous Brazilian Fight Academy, which was guided by one of Murilo's training partners, Mr. Marcelo Alonso, the man who would be in charge of Willcox's tuition from then to black belt, a rank he received in 2000.
Although highly invested in jiu-jitsu, starting his coaching career from his own house in 1997, being a Physical Education major, and a regular appearance in many workshops and coaching guest appearances around the world, grappling was not Gabriel Willcox's main source of income, as he is also a member of the Industry Federation of the State of Rio de Janeiro (FIRJAN), which is an industrial federation from the state of Rio de Janeiro that acts as a representative of the state's industries at municipal, state and national levels.
When contacted by BJJ Heroes for this piece, Mr. Willcox referenced that his wish is to become the oldest IBJJF World Champion in the history of the adult black belt division.
Gabriel Willcox vs Marcelo dos Santos (2007)