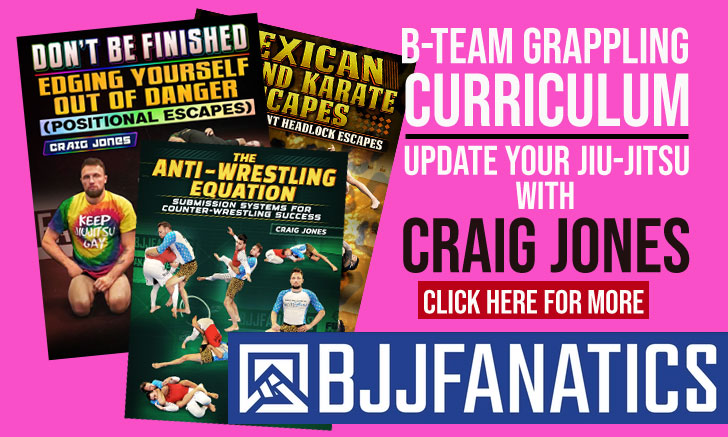 Shanti Abelha is a Brazilian born, black belt competitor in Jiu Jitsu, who fights for the Checkmat team affiliate in Denmark (Arte Suave). Shanti is one of the top female athletes in the world, having medalled in many of the most regarded tournaments on the BJJ calender, such as the Mundial (World Championships), the European Open and the World No Gi Championships.
Shanti Abelha Jiu Jitsu
Full Name: Shanti Ananda Damasceno Abelha
Nickname: n/a
Lineage: Mitsuyo Maeda > Carlos Gracie > Helio Gracie > Rolls Gracie > Romero Cavalcanti >Leonardo Vieira / Shimon Mochizuki >Shanti Abelha
Main Achievements:
Gold Medal at World Championship (2007 blue, 2008 purple)
Gold Medal at European Open (2008 purple belt)
Bronze Medal European Open (2010 & 2011 brown/black, 2013 black)
Bronze Medal European Open (2009 & 2011 brown/black, 2012 & 2013 black)
Bronze Medal World No-Gi Championship (2013 black)
ADCC veteran (2009)
Favorite Position/Technique: Good overall game, slight preference towards guard
Weight Division: Peso Médio (69kg/152lbs)
Team/Association: Arte Suave/CheckMat
Shanti Abelha Biography
Shanti Abelha was born on December 3rd, 1981, in Rio de Janeiro, while her parents were from Bahia and Minas Gerais, also in Brazil. Shanti moved to England when she was four years old, where she grew up until the age of 11. Her teenage years where rather "mobile" – living in between Denmark, USA, and England. Settling back in Denmark around 1999, where she remained.
Shanti Abelha was introduced to martial arts through Capoeira when she was 17 years old, a style she practiced for the better part of five years reaching the grade of orange belt (rope) in Capoeira under Grupo Senzala. Shanti also had a quick passing through Wing Tsun Kung Fu in 2004 as she wanted to learn some more self-defence, however, she quickly realized that the system lacked a critical component (at least for women). That is what primarily drew Abelha to BJJ in 2005. Another reason that brought Shanti closer to Jiu Jitsu was the fact that she had a cousin in Brazil who kept bugging her to learn grappling.
Jiu Jitsu didn't come easy to Shanti at the start. Although she didn't enjoy the classes she understood how realistic and effective the martial art was, and through her strong mind she kept pushing, training hard. After a few months she decided to test her skills in competition, something she immediately loved, this activity helped cement Shanti's decision to improve her Jiu Jitsu.
The first two months in BJJ were spent at Andre Pederneiras' Nova União academy in Rio de Janeiro during her University studies (she was an exchange student in Rio). Upon her return to Denmark, Shanti continued training, first under Iran Mascarenhas for a few months, and later moving to Shimon Mochizuki's academy at ArteSuave a CheckMat affiliate (Brasa at the time), based in Copenhagen, one of the best academies in Europe, a team that has produced several world medalists, including black belt world medalists such as Alexander Trans and Ida Hansson.
All of Shanti Abelha's belts were awarded by Leo Vieira and Shimon Mochizuki, including her black belt on October 28th, 2011, which was handed by the duo.
Shanti is not just the average competitor; throughout her career in Jiu Jitsu Abelha has divided her time between the sport and her profession as Production Engineering for a very large international pharmaceutical company. An ambitious person, Abelha has held influential positions as both a manager and consultant within the pharmaceutical  company. To accomplish this synchrony between such disparate activities Shanti resorted to her organization skills and observing eye. This included an optimized training schedule where (for example) she chooses which particular BJJ positions better suit her game and focuses on them in class, which extra strength and conditioning she can do with most effect, or how much she can diet when training only 5-6 times per week.
When interviewed by BJJ Heroes for this article, Shanti said: I would like to thank my teachers and training partners in ArteSuave, BJJ for me is a team sport, and anything I have achieved in this sports has been because of the excellent training I get in Copenhagen. And I big thank you to my sponsors Shoyoroll, Biohack.dk and SelectedDesign.dk for supporting me.
Shanti Abelha vs Kenia Lopes

Shanti Abelha vs Julimery dos Anjos

Shanti Abelha Guard Pass