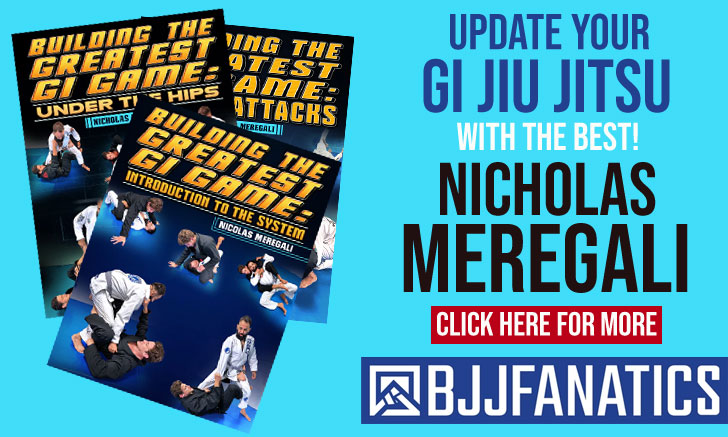 Melquisedeque Galvão, commonly known as Melqui Galvão, is a Brazilian jiu-jitsu black belt under Ronnie Melo, who is one of the main assets of the Alliance Jiu-Jitsu team in the region of Amazonas, Brazil. A renowned grappling instructor, Melqui helped in the development of a number of high-end athletes, including Thalison Soares, Fabricio Andrey, Brenda Larissa, Diogo Reis as well as Micael Galvão (son) and Sammi Galvão (daughter). Melquisedeque is also a former Chief Investigator for the special kidnapping unit in the Elite Group of the Manaus Police Department.
Melqui Galvão Jiu-Jitsu
Full Name: Melquisedeque S. de Lima Galvão
Nickname: "Melqui" which is the shortened version of Melquisedeque.
Lineage: Carlos Gracie > Helio Gracie > Royler Gracie / Rolker Gracie > Augusto Monteiro > Ronnie Melo > Melquisedeque Galvão
Main Achievements:
1st Place IBJJF Manaus International Open (2013 brown)
1st Place IBJJF Panama International Open (2013 brown)
3rd Place IBJJF Panama International Open (2013* brown)
* Absolute
** Weight and absolute
Favorite Position/Technique: N/A
Weight Division: Meio Pesado (88,30 kg / 195.0 lbs)
Team/Association: Alliance Jiu-Jitsu
Melqui Galvão Biography
Melqui Galvão was born on May 03, 1979, in Manaus, a large city located on the banks of the Negro River in northwestern Brazil, and the capital of the vast state of Amazonas.
Melqui's father was a well known kung fu instructor in the region, and as a consequence, Galvão had access to martial arts from the time when he could crawl. His formal instruction, however, started at the age of 6, training kung fu continuously up until his 13th birthday.
While in his early teens, Melqui looked to improve on other forms of combat which were more connected to competitive sports, namely judo, karate, and boxing. He eventually found out about jiu-jitsu through watching the Ultimate Fighting Championship (UFC) in the late 1990s, joining a BJJ gym at the age of 19.
Fábio Aníbal was Melqui's very first grappling instructor and the man who graded him with his blue belt. The young Manauara would then join a well-known coach in the region, Mr. Matheus Segadilha, who graded Galvão up until his brown belt.
Galvão joined the police force in 2001, later becoming the chief investigator of the special kidnapping squad. By 2011 he started using his off-duty time to coach BJJ, after being offered a room at a non-profit social project in his hometown, an instance that allowed him to connect with the community he served.
In 2012, as a BJJ brown belt, Melqui Galvão decided to improve on his no-gi knowledge, then joining Antônio Aleixo's luta livre esportiva academy, hoping that, through the expansion of his grappling syllabus, he would become a better coach to his son and daughter (Micael and Samy Galvão), whom he had high hopes for in the future. Having a deep understanding of the mechanics involved in submission wrestling, it took Melqui only one year to reach black belt status in LLE, under Antônio "Tonhonho".
In 2013 Melqui's work for the police department changed as he became part of the force in his capacity as a jiu-jitsu coach, doing self-defense courses for his colleagues and using the sport/martial art as a therapy system for officers who suffered from post-traumatic stress disorders (PTSD), while also coaching regular classes.
For the final installment of his colored belt tuition in BJJ, Melqui joined Ronnie Melo, another prestigious Manaus based coach, who promoted Galvão to black belt in 2014.
With the success of his team of students in the competition circuit of BJJ, Melqui started traveling more often abroad, there seeing examples of what he believed was the best approach for a BJJ school. Top shelf commodities/comfort for students and a structured curriculum that could cater to athletes and hobbyists. He decided to apply these same concepts to his own school, which he opened in 2018.
In 2019 Melqui Galvão became the first coach in the history of jiu-jitsu to have two athletes conquer the International Brazilian Jiu-Jitsu Federation (IBJJF) Grand Slam in their weight classes and the absolute. The athletes were Diogo Reis and Micael Galvão – Melqui's son.