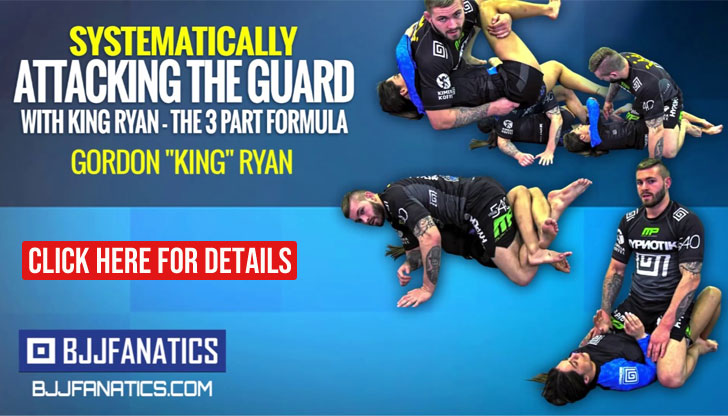 José Henrique Cardoso, also known as Henrique "Ceconi" in the grappling world, is a jiu-jitsu black belt under Alexandro Ceconi and Richard Avila, who is one of the main representatives of the Ceconi Kmkz BJJ Academy in the sport's international circuit. Cardoso first made waves while competing in the International Brazilian Jiu-Jitsu Federation (IBJJF) league, where he conquered important medals in events such as the South American No-Gi Open, Rio Open, London Open, Madrid Open, and Paris Fall Open.
Henrique Ceconi Jiu-Jitsu
Full Name: José Henrique Cardoso
Nickname: "Ceconi" is the name associated with Cardoso due to the athlete's close connection with a well-known jiu-jitsu figure in the Santa Catarina state, Alexandro Ceconi. Alexandro is Henrique's uncle and grappling mentor.
Lineage: Carlos Gracie > Helio Gracie > Rilion Gracie > Alexandro Ceconi > Henrique Cardoso
Main Achievements:
1st Place IBJJF London Winter Open (2018)
1st Place IBJJF Floripa Spring Open (2018)
1st Place IBJJF Paris Fall Open (2018*)
1st Place IBJJF Lisbon Open (2018)
1st Place IBJJF Madrid Open (2018)
2nd Place CBJJ Brazilian Nationals (2019)
2nd Place CBJJ South Brazilian Championship (2020)
3rd Place IBJJF European Open (2019)
3d Place Copa Podio MW Grand Prix (2020)
* Absolute
** Weight and absolute
Favorite Position/Technique: Outside Guard Passing
Weight Division: Meio Pesado (88,30 kg / 195.0 lbs)
Team/Association: Ceconi Kmkz
Henrique Cardoso Biography
José Henrique Cardoso was born on October 2, 1993, in Criciúma, a city located in the Brazilian state of Santa Catarina.
While growing up Henrique had in his uncles, two very strong role models. One was a professional football (soccer) player and the other a jiu-jitsu competitor. These two influenced Cardoso to play sports, a practice he started from a young age being particularly invested in football. Although talented with a ball at his feet, at the age of 13 young Henrique started taking jiu-jitsu classes with his aforementioned uncle, Alexandro Ceconi. Once he got a taste of the gi, he quickly relegated football to the background of his training schedule – later abandoning it altogether.
Training under Ceconi Cardoso quickly developed into one of the rising stars in Santa Catarina's jiu-jitsu, while his takedown prowess became something always associated with the young competitor's style. His accuracy on the feet was greatly attributed to his uncle, Alexandro, who has spent extended periods of time in South Korea sharpening his judo prior to opening his school.
Although being generally recognized as Alexandro Ceconi's student, Henrique spent some time training under Eduardo Milioli of RGA due to his uncle's absence from the country for a few years. It was coach Eduardo who awarded Cardoso his purple and brown belt rank, with Ceconi grading Henrique with his blue, and later his black belt – a belt awarded in unison with Richard Avila on April 2016.
Henrique Cardoso Grappling Record
118 WINS
BY POINTS


BY ADVANTAGES




BY SUBMISSION




BY DECISION




BY PENALTIES




BY DQ



63 SUBMISSIONS WINS
#214eb8
Choke from back
29
18
#d1212a
Outside heel hook
8
5
#ff9124
Bow and arrow
3
2
#fad223
Inside heel hook
2
1
33 LOSSES
BY POINTS


BY ADVANTAGES




BY SUBMISSION




BY DECISION




BY PENALTIES




BY DQ



11 SUBMISSIONS LOSSES
#f58822
Reverse triangle
9
1
#224aba
Crucifix choke
9
1
Henrique Cardoso Fight History
ID
Opponent
W/L
Method
Competition
Weight
Stage
Year
12785

Rodrigo Fajardo

Rodrigo Fajardo
L
Triangle
Brasileiro
88KG
R1
2017
13503

Henrique Russi

L
Points
Curitiba W. Open
94KG
RR
2017
13504

Dimitrius Souza

Dimitrius Souza
L
Points
Curitiba W. Open
94KG
RR
2017
13510

Dimitrius Souza

Dimitrius Souza
L
N/A
Curitiba W. Open
ABS
SF
2017
14119

Matheus Godoy

Matheus Godoy
L
Points
Floripa Sp. Open
88KG
R1
2017
14127

Dimitrius Souza

Dimitrius Souza
L
Triangle
Floripa Sp. Open
ABS
F
2017
14864

R. Evangelista

R. Evangelista
L
Wristlock
European Open
ABS
R1
2018
15517

Isaque Bahiense

Isaque Bahiense
L
Pts: 2x0
Grand Slam LDN
85KG
SF
2018
17884

Samuel Monin

L
DQ
Paris Fall Open
94KG
F
2018
18222

Eldar Rafigaev

Eldar Rafigaev
L
Kneebar
Lisbon Open
ABS
F
2018
18923

Gabriel Almeida

Gabriel Almeida
L
Footlock
European Open
88KG
SF
2019
18947

Kaynan Duarte

Kaynan Duarte
L
Pts: 4x0
European Open
ABS
R1
2019
19734

Henrique Lima

L
Referee Decision
Floripa Fall Open
ABS
4F
2019
19933

Fellipe Andrew

Fellipe Andrew
L
Reverse triangle
Curitiba Pro
94KG
SF
2019
20319

Rudson Mateus

Rudson Mateus
L
Armbar
Brasileiro
88KG
F
2019
20831

Fernando Reis

Fernando Reis
L
Crucifix choke
Rio Open
ABS
F
2019
21342

Simoneli Emiliano

L
Pts: 4x2
Floripa WO
94KG
R1
2019
22120

Fernando Reis

Fernando Reis
L
Points
Curitiba SPO
ABS
SF
2019
22319

Igor Sousa

L
Referee Decision
Grand Slam RJ
85KG
R1
2019
23281

Erberth Santos

Erberth Santos
L
Pts: 4x2
Sul Brasileiro
ABS
F
2020
23396

Rider Zuchi

Rider Zuchi
L
Guillotine
Curitiba SO
ABS
4F
2020
24356

Guthierry Barbosa

Guthierry Barbosa
L
Pts: 4x0
Copa Podio
86KG
SF
2020
24752

Hygor Brito

Hygor Brito
L
Referee Decision
Grand Slam RJ
94KG
R1
2020
25167

Alex Munis

Alex Munis
L
Pts: 2x2, Adv
Big Deal Pro 2
85KG
SPF
2021
26449

Erich Munis

Erich Munis
L
Pts: 4x4
SA Cont. Pro
94KG
SF
2021
26759

Matheus Spirandeli

Matheus Spirandeli
L
Pts: 6x2
BJJ Stars
88KG
SPF
2021
26845

Leandro Lo

Leandro Lo
L
Pts: 0x0, Adv
Big Deal Pro 3
94KG
SPF
2021
28080

Gabriel Henrique

Gabriel Henrique
L
Injury
Brasileiro
94KG
4F
2021
28109

Erich Munis

Erich Munis
L
Pts: 9x4
Brasileiro
ABS
SF
2021
30088

Joao Costa

Joao Costa
L
Referee Decision
ADCC BR1 Trials
99KG
F
2022
31833

Catriel Oliveira

Catriel Oliveira
L
Armbar
President Cup
NA
3RD
2022
32057

Felipe Pena

Felipe Pena
L
Pen
BJJ Stars
O99KG
SPF
2022
35055

Nicholas Meregali

Nicholas Meregali
L
Kimura
ADCC
99KG
R1
2022
14125

Guilherme Augusto

Guilherme Augusto
W
Armbar
Floripa Sp. Open
ABS
4F
2017
14126

Otavio Nalati

W
Pts: 10x2
Floripa Sp. Open
ABS
SF
2017
15333

Santeri Lilius

Santeri Lilius
W
Bow and arrow
London WO
88KG
SF
2018
15335

Bradley Hill

W
Pts: 2x0
London WO
88KG
F
2018
15466

Guillem Cisneros

W
Armbar
Spanish Nat.
88KG
SF
2018
15467

Angel Cicero

W
Armbar
Spanish Nat.
88KG
F
2018
15522

Antii Mannila

W
Calf slicer
Grand Slam LDN
85KG
RPC
2018
17883

Ilyes Barafane

W
Bow and arrow
Paris Fall Open
94KG
SF
2018
17886

Ilke Bulut

Ilke Bulut
W
Pts: 10x4
Paris Fall Open
ABS
SF
2018
17887

Uros Domanovic

W
Referee Decision
Paris Fall Open
ABS
F
2018
18218

Marek Zbrog

W
Points
Lisbon Open
100KG
SF
2018
18219

Marco Pereira

W
Triangle
Lisbon Open
100KG
F
2018
18221

Thomas Oyarzun

W
Points
Lisbon Open
ABS
SF
2018
18225

Martin Gobel

W
Points
Madrid Open
100KG
SF
2018
18226

Stanislav Varshavskiy

W
Armbar
Madrid Open
100KG
F
2018
18227

Stanislav Varshavskiy

W
Choke from back
Madrid Open
ABS
F
2018
18228

Leo Araujo

W
Choke from back
Barcelona BB
ABS
SPF
2018
18753

Enoc Solves

W
RNC
ADCC Spain
88KG
SF
2018
18754

B. Lima

W
Referee Decision
ADCC Spain
88KG
F
2018
18920

Hygor Brito

Hygor Brito
W
Points
European Open
88KG
4F
2019
19719

A. Vieira

W
Choke from back
Floripa Fall Open
88KG
4F
2019
19723

Caio Caetano

Caio Caetano
W
Toe hold
Floripa Fall Open
88KG
SF
2019
19724

Victor Neves

W
Choke from back
Floripa Fall Open
88KG
F
2019
19729

Bruno Tosto

W
Choke from back
Floripa Fall Open
ABS
R1
2019
19930

Juliano Rocha

W
Triangle
Curitiba Pro
94KG
4F
2019
20310

Luis Lopes

W
Choke from back
Brasileiro
88KG
R2
2019
20314

Ruan Oliveira

Ruan Oliveira
W
Choke from back
Brasileiro
88KG
4F
2019
20317

Carlos Eduardo

W
Choke from back
Brasileiro
88KG
SF
2019
20827

G. Mascarenhas

W
Choke from back
Rio Open
ABS
R1
2019
20830

Flavio Junqueira

Flavio Junqueira
W
Choke from back
Rio Open
ABS
SF
2019
22108

Eduardo Santos

W
Pts: 12x0
Curitiba SPO
88KG
4F
2019
22110

Gustavo Santiago

W
Points
Curitiba SPO
88KG
SF
2019
22112

Rafael Paganini

Rafael Paganini
W
Points
Curitiba SPO
88KG
F
2019
22737

H. Hennemann

W
Choke from back
Florianopolis Pro
120KG
RR
2019
22738

H. Hennemann

W
Pts: 6x0
Florianopolis Pro
120KG
F
2019
23267

Everton Nascimento

W
Submission
Sul Brasileiro
88KG
4F
2020
23268

Lucas Oliveira

W
Submission
Sul Brasileiro
88KG
SF
2020
23277

Lucas Emanuel

W
Submission
Sul Brasileiro
ABS
4F
2020
23280

Jhonny Loureiro

Jhonny Loureiro
W
Kneebar
Sul Brasileiro
ABS
SF
2020
23376

Reyson Lima

W
Points
Curitiba SO
88KG
4F
2020
23377

Yan Cathalat

W
Choke from back
Curitiba SO
88KG
SF
2020
24337

Jackson Rubens

W
Pts: 4x2
Copa Podio
86KG
RR
2020
24341

P. Machado

W
Pts: 5x0
Copa Podio
86KG
RR
2020
24350

Rafael Paganini

Rafael Paganini
W
Pts: 5x0
Copa Podio
86KG
RR
2020
24354

Nathan Mendelshon

D
---
Copa Podio
86KG
RR
2020
24358

P. Machado

W
Pts: 2x2, Adv
Copa Podio
86KG
3RD
2020
25918

Rafael Paganini

Rafael Paganini
W
Pts: 4x2
S. American NG
91KG
4F
2021
25921

Gustavo Borges

W
Pts: 6x4
S. American NG
91KG
SF
2021
25922

Victor Bomfim

W
Katagatame
S. American NG
91KG
F
2021
25934

Yves Prudencio

W
Armbar
S. American NG
ABS
R1
2021
25940

Marcelo Gomide

Marcelo Gomide
W
Omoplata
S. American NG
ABS
R2
2021
25941

Pedro Agrizzi

Pedro Agrizzi
W
Pts: 2x2, Adv
S. American NG
ABS
4F
2021
25945

Anderson Santos

W
Pts: 4x0
S. American NG
ABS
SF
2021
25946

G. Lambertucci

G. Lambertucci
W
Pts: 4x2
S. American NG
ABS
F
2021
26441

Davi Cabral

Davi Cabral
W
Armbar
SA Cont. Pro
94KG
R1
2021
26446

Maique Azavedo

W
Choke from back
SA Cont. Pro
94KG
4F
2021
28099

Jurandir Conceicao

Jurandir Conceicao
W
Pts: 6x2
Brasileiro
ABS
8F
2021
28105

Leonardo Lemos

W
Pts: 7x0
Brasileiro
ABS
4F
2021
29334

D. Oliveira

W
Armbar
Balneario Open
94KG
SF
2021
29336

Felipe Silva

W
Kimura
Balneario Open
94KG
F
2021
29341

Arthur Citadin

W
N/A
Balneario Open
ABS
R1
2021
29346

Rhuan Duarte

W
Armbar
Balneario Open
ABS
4F
2021
29369

Andre Fernandes

W
N/A
JASC
94KG
F
2021
29666

Abdullah Kubaisi

W
Choke from back
President Cup
85KG
RR
2021
29671

Luiz Paulo

Luiz Paulo
W
Choke from back
President Cup
85KG
RR
2021
29698

Saif Alhimany

W
Kneebar
Teams Cup
N/A
RR
2021
29708

Matheus Felipe

Matheus Felipe
W
Choke from back
Teams Cup
N/A
RR
2021
29710

Ithalo Lopes

W
Pts: 4x2
Teams Cup
N/A
RR
2021
29719

Lucas Giraud

W
Kneebar
Teams Cup
N/A
RR
2021
29735

Alex Munis

Alex Munis
W
Pts: 2x1
Teams Cup
N/A
RR
2021
30075

Elioenai Braz

W
Kimura
ADCC BR1 Trials
99KG
R1
2022
30080

Antao Aires

W
Pts: 5x0
ADCC BR1 Trials
99KG
R2
2022
30085

Pedro Agrizzi

Pedro Agrizzi
W
Referee Decision
ADCC BR1 Trials
99KG
4F
2022
30087

Thiago Sá

W
Pts: 3x0
ADCC BR1 Trials
99KG
SF
2022
30366

Joao Viera

W
Outside heel hook
ADCC BR2 Trials
99KG
R2
2022
30383

Gleydson Neri

W
Guillotine
ADCC BR2 Trials
99KG
8F
2022
30391

Advilson Pereira

W
Triangle
ADCC BR2 Trials
99KG
4F
2022
30395

Max Weslei

W
Pts: 2x0
ADCC BR2 Trials
99KG
SF
2022
30396

L. Lira

W
Short choke
ADCC BR2 Trials
99KG
F
2022
31820

Abdallah Aljuwaid

W
Armbar
President Cup
NA
NA
2022
31825

Musaab Mohamed

W
Choke from back
President Cup
NA
NA
2022
31826

Abdallah Aljuwaid

W
Submission
President Cup
NA
NA
2022
33239

Jackson Ferreira

W
Choke from back
Floripa WO
O100KG
SF
2022
33240

Cleyton Flores

W
Kneebar
Floripa WO
O100KG
F
2022
33258

Gabriel Bosque

W
Short choke
Floripa WNGO
ABS
SF
2022
33260

Miguel Curi

W
Short choke
Floripa WNGO
ABS
F
2022
34342

Vinicius Aquino

W
Short choke
Brasileiro NoGi
ABS
8F
2022
34349

Pedro Agrizzi

Pedro Agrizzi
W
Pts: 0x0, Adv
Brasileiro NoGi
ABS
4F
2022
34353

Wallace Costa

Wallace Costa
W
Pts: 6x2
Brasileiro NoGi
ABS
SF
2022
34354

Antonio Assef

W
Pts: 8x2
Brasileiro NoGi
ABS
F
2022
35585

Elder Cruz

Elder Cruz
W
Inside heel hook
NoGi Pan
ABS
8F
2022
35593

Clay Mayfield

W
Armbar
NoGi Pan
ABS
4F
2022
35597

Francisco Cuneo

Francisco Cuneo
W
Pts: 4x0
NoGi Pan
ABS
SF
2022
35599

Helton Jose

Helton Jose
W
Pts: 0x0, Adv
NoGi Pan
ABS
F
2022
36765

Felipe Costa

Felipe Costa
W
Pts: 4x0
NoGi Worlds
ABS
8F
2022
36772

Hunter Colvin

W
Pts: 11x0
NoGi Worlds
ABS
4F
2022
36774

Roosevelt Sousa

Roosevelt Sousa
W
Referee Decision
NoGi Worlds
ABS
SF
2022
36891

Freddy Vosgrone

W
Pts: 7x2
NoGi Worlds
97KG
4F
2022
36893

Felipe Costa

Felipe Costa
W
Pts: 4x0
NoGi Worlds
97KG
SF
2022
36894

Fellipe Trovo

Fellipe Trovo
W
Pts: 2x0
NoGi Worlds
97KG
F
2022
39426

Carlos Oliveira

W
Submission
SA Cont Pro
120KG
R1
2023
39429

Felippe Praia

W
Submission
SA Cont Pro
120KG
4F
2023
39431

Jacson Junior

W
Submission
SA Cont Pro
120KG
SF
2023
39432

Felipe Bezerra

Felipe Bezerra
W
Pts: 11x0
SA Cont Pro
120KG
F
2023
40515

Alibi Orazbek

W
Points
AIGA
91KG
R1
2023
40517

JB Bechloff

W
Points
AIGA
91KG
4F
2023
40519

E. Omurzakov

W
Points
AIGA
70KG
NA
2023
41434

Jackson Barros

W
Submission
ADCC SP
100KG
R1
2023
41437

Kim Ludgero

W
Outside heel hook
ADCC SP
100KG
4F
2023
41439

Caio Cavalcanti

W
Outside heel hook
ADCC SP
100KG
SF
2023
41440

Elionai Braz

W
Pts: 3x0
ADCC SP
100KG
F
2023
41463

Gustavo Lustosa

W
DQ
ADCC SP
ABS
R1
2023
41464

Tyrone Gonsalves

W
Outside heel hook
ADCC SP
ABS
R2
2023
41466

Elionai Braz

W
Referee Decision
ADCC SP
ABS
R3
2023
41469

Yona Cardenas

W
Outside heel hook
ADCC SP
ABS
4F
2023
41471

Leonardo Goncalves

W
Pts: 0x0, Pen
ADCC SP
ABS
SF
2023
41472

K. Gabriel

W
Pts: 3x0
ADCC SP
ABS
F
2023
41622

Anton Mikenko

W
Points
Tough Roll
ABS
SPF
2023
42519

Harryson Pereira

Harryson Pereira
W
Pts: 2x0
Desafio HG
ABS
SPF
2023
José Cardoso vs Stanislav Varshavskiy