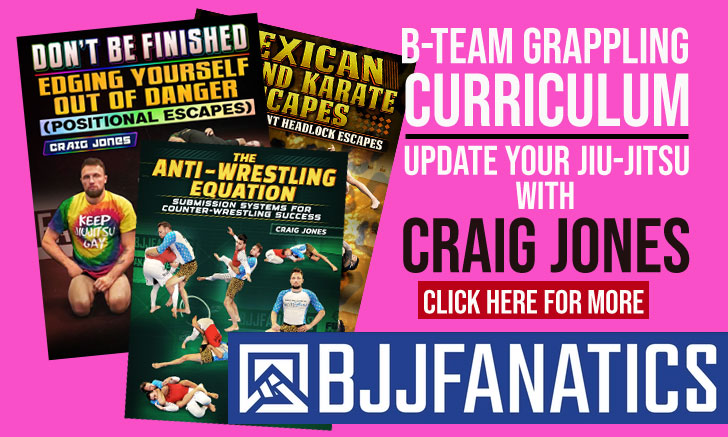 Keenan Cornelius is a Hawaii born professional athlete in the sport/martial art of Brazilian Jiu-Jitsu who competes as a free agent, having previously represented the Atos as well as Lloyd Irvin's team. His career gathered worldwide recognition through his early wins in the lower belt divisions, a time when Cornelius conquered the "Jiu-Jitsu Grand Slam" (IBJJF World, Pans, European and Brazilian National titles), then raising his status as the Most Accomplished Brown Belt Of All Time. The talented grappler received his black belt from André Galvão in September 2013, later, in April 2019, leaving the Atos team to open his own affiliation, Legion.
Keenan Cornelius Jiu-Jitsu
Full Name: Keenan Kai-James Cornelius
Nickname: n/a
Lineage: C. Gracie > R. Gracie > Osvaldo Alves > Luis Dagmar > André Galvão > Keenan Cornelius
Main Achievements:
1st Place IBJJF European Open (2018**/2020)
1st Place IBJJF Pan Championship (2018/2015/2014)
1st Place IBJJF Pan Championship No-Gi (2019*)
1st Place IBJJF World Championship No-Gi (2014)
1st Place IBJJF Asian Open (2018**)
1st Place IBJJF Pro League (2014)
1st Place FIVE Grappling Grand Prix (2013)
1st Place IBJJF American Nationals (2017**)
1st Place IBJJF/JBJJF Japanese Nationals (2017)
1st Place IBJJF/JBJJF Asian Open (2017**)
1st Place IBJJF Boston Summer Open (2017**)
1st Place IBJJF Chicago Summer Open (2017**)
1st Place IBJJF Seattle Open (2017**)
2nd Place IBJJF European Open (2020*)
2nd Place ADCC World Championship (2017)
3rd Place ADCC World Championship (2013**)
3rd Place IBJJF World Championship (2018)
3rd Place IBJJF Pan Championship (2018)
Main Achievements (Colored Belts):
1st Place IBJJF World Championship (2013 brown, 2012** purple)
1st Place IBJJF World No-Gi Championship (2012** brown, 2011 purple)
1st Place BJJ Kumite – Gi and No-Gi (2012 brown)
1st Place IBJJF Pan Championship (2013** brown, 2012** purple)
1st Place IBJJF European Open (2013** brown, 2012** purple)
1st Place CBJJ Brazilian National (2012** purple)
2nd Place IBJJF World Championship (2013* brown)
* Absolute
** Weight and absolute
Favorite Position/Technique:
Weight Division: Peso Pesado (94,30 kg / 208.0 lbs)
Team/Association: Legion
Keenan Cornelius Biography
Keenan Cornelius was born in Hawaii on the 25th of February, 1992. Keenan's father, Tom Callos was a 6th degree Tae Kwon Do black belt who started teaching Cornelius the Korean striking art when he was just 4 years old, though his son was not interested in martial arts at that age and stopped training early on. He found Jiu-Jitsu at the age of 14, again through his father. His dad was a big fan of mixed martial arts and had some basic grappling concepts, in fact, it was Mr. Callos who introduced BJ Penn to BJJ a long time before Keenan ever got involved in the sport. Keenan's father was a blue belt at the time and opened a small gym for his son to train with his friends once or twice per week, the kids (all big fans of the UFC) used the space more like an open mat as most of them had some wrestling experience from school. He was graded by Carlos Valente to the green belt rank as Mr. Valente passed by Keenan's town to give a seminar and assessed his skill level as an above white belt.
By the age of 15, Keenan started getting more interested in Jiu-Jitsu and chose to visit a gym where Cassio Werneck coached. He enjoyed the classes but couldn't deal with the commute every day, so only visited the academy two or three times per month. At Werneck's gym, Cornelius met Andris Brunovskis, a kid (at the time) who would push young Keenan to further develop his skills.
When in his mid-teens, Cornelius' father took him for a weekend of training at the BJ Penn academy in Hilo. There he spent time with BJ (one of Keenan's idols at the time) and his brother, Cornelius liked it so much he decided to enroll in a college in Hilo so he could train every day at Penn's gym.
Although Keenan did train for two years at the BJ Penn academy, these were times when BJ was still a very active competitor in the UFC and often wandered the country in training camps and other fighting related activities, which meant the gym didn't have a full-time black belt as a coach and on top of that, wasn't very gi orientated. Keenan had a ton of talent and earned his purple belt under BJ after a silver medal at an important NAGA event. However, months later in a conversation with his friend Andris Brunovskis, he found out about Lloyd Irvin and his camp, where Brunovskis was now training. Andris spoke such good things about "Master" Lloyd's training camp, Keenan became convinced this was the place for him, and so he left BJ Penn and started training with Irvin in Maryland.
At Lloyd Irvin's academy, Keenan Cornelius' raw talent flourished into one of the most talented fighters of his generation winning all major competitions on the IBJJF roster, back to back as a purple belt and a brown belt. Keenan's career picked up quickly and he became somewhat of a celebrity among BJJ enthusiasts in the United States who saw Cornelius as the big US hope for a future shot at an absolute world title in the black belt division.
Keenan Breaks From Team Lloyd Irvin
On 2013, after two of Lloyd Irvin's students were accused of raping a fellow teammate of Lloyd Irvin's academy in a barbaric affair, Lloyd Irvin himself came under scrutiny when it was made public that Irvin to had been accused of gang rape in a case that dated back to 1990. In a continuation of the shocking case that came to light on January 2013, early in March of the same year, a fellow teammate of Keenan named Jordon Shultz revealed that one of the female students at TLI had come to him explaining how Lloyd Irvin tried to sexually molest her. The continuous stream of negative information surrounding TLI led a few of the main competitors of the team to abandon the organization, Keenan included.
Keenan moved on to the Atos team camp led by André Galvão who accepted the grappling prodigy with open arms. A few months later on September, the 14th, 2013, Galvão awarded Cornelius his black belt.
Keenan Breaks From Team Atos & Opens Legion
In April 2019 Keenan severed ties with Galvão and the Atos Jiu-Jitsu team. Although the relationship had been deteriorating over time, according to sources inside the training camp, the 'last straw' came when coach André refused Cornelius' participation in class due to his poor timekeeping. This episode exposed a long-running clash of personalities/conduct between the two strong personalities, Galvão with the more traditional 'Master-Sensei' mat conduct and Keenan seeking a more westerner relationship of athlete-coach.
The split took place weeks prior to the sport's main event, the International Brazilian Jiu-Jitsu Federation's (IBJJF) World Championship. Without a team at the time, Cornelius prepared for that tournament in a few different gyms, namely the Ribeiro Jiu-Jitsu Academy in San Diego, California, as well as Gracie Barra – Northridge, representing the BJJ Globetrotters banner at the tournament.
During the later months of 2019, Keenan opened up his own gym in the San Diego, California region, which he named Legion Jiu-Jitsu.
Banner picture by Gracie Mag.
[fighter_status id=245]
Keenan Cornelius Grappling Record
183 WINS
BY POINTS


BY ADVANTAGES




BY SUBMISSION




BY DECISION




BY PENALTIES




BY DQ



113 SUBMISSIONS WINS
#86e620
Choke from back
18
20
#fad11b
Arm in Ezekiel
5
6
#224aba
Triangle armbar
4
4
#fad223
Bow and arrow
2
2
#039a1f
Standing X choke
1
1
#03b41f
Wormhat choke
1
1
#03c61f
Triangle kimura
1
1
#03d61f
Inverted armbar
1
1
#03f61f
North South choke
1
1
35 LOSSES
BY POINTS


BY ADVANTAGES




BY SUBMISSION




BY DECISION




BY PENALTIES




BY DQ



3 SUBMISSIONS LOSSES
#214eb8
Inside heel hook
33
1
#86e620
Mounted guillotine
33
1
Keenan Cornelius Fight History
Keenan Cornelius vs Gianni Grippo

Keenan Cornelius vs Morris Ayala

Keenan Cornelius vs João Miyao