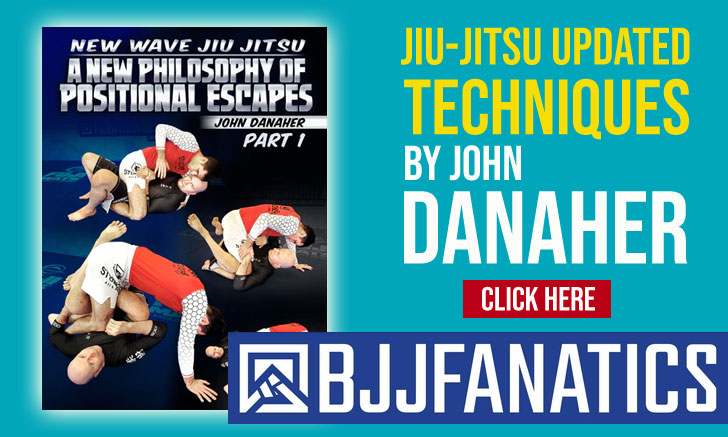 Henrique Machado, is a Judo black belt under the illustrious Master Georges Mehdi and Brazilian Jiu Jitsu black Belt under  9th degree red belt Osvaldo Alves as well as a Karate black belt. From his ASLE (Associação Sensei de Lutas Esportivas) academy in Manaus, Brazil, Henrique has produced some of the best grapplers on the planet, including the 2x world open weight champion: Ronaldo "Jacare" Souza.
Henrique Machado Jiu Jitsu
Full Name: Henrique Machado
Nickname: N/A
Lineage: Mitsuyo Maeda > Carlos Gracie > Reyson Gracie > Osvaldo Alves > Henrique Machado
Main Achievements: N/A
Weight Division: Meio Pesado (88kg).
Association/Team: ASLE.
Henrique Machado Biography
Although Henrique Machado was born on the city of Manaus, in the Brazilian Amazon, he soon moved to the carnival capital of the world, Rio de Janeiro. He started training Karate at the tender age of 3, and soon picked up Judo and Jiu Jitsu as well with Judo Master Georges Mehdi (9th Dan in Judo).
After a period in Rio de Janeiro, Henrique had to move with his mother to the Northeast of Brazil (Ceará), to a city named Fortaleza. He continued his Jiu Jitsu training with professor Lima. returning to Rio de Janeiro when he was 16 years old. Upon his return, the Machado family was going through a tough financial situation and didn't have money to sponsor Henrique's training. Mr Mehdi found out about the unfortunate situation and offered a place in his gym for free to Machado.
Henrique spent the following 10 years of his life living inside Sensei Mehdi's gym in Ipanema, working as a cleaner for the academy to pay for his stay and training full time. Mr Mehdi's strict judo regime didn't allow Henrique to expand his ground game as much as he wanted, so he made the most of some Jiu Jitsu guys that would pop around Medhi's gym to improve their Judo. People like José Mario Sperry, Wallid Ismail, Edson Carvalho and even the late Marcelo Behring, the man who gave Henrique Machado his Purple Belt in BJJ.
Marcelo Behring became a good friend and would always help Machado when he would be in dire straits with cash, sometimes not even having enough to eat. He received his black belt in Judo, and soon after moved to his home town of Manaus. As he opened up an academy and started his project dedicated to taking kids off the streets through the teaching of martial arts, Henrique decided to take a certificate for Brazilian Jiu Jitsu also, as he had competed several times and trained avidly the submission game. He went to Osvaldo Alves, one of the most renowned instructors in the world, who was also teaching in Manaus and asked to do a test, Alves agreed to it and Henrique passed, being awarded the grade of black belt by Alves.
With his project (ASLE Academy) producing talent after talent, Henrique as become one of the most famous instructors in Brazil, teaching today over 500 different children per month. His academy in Manaus is opened from 6am to 12am, and is one of the best in the region.
Henrique Machado got to know Ronaldo Souza as a skinny street kid that used to play soccer with his brother outside his Dojo. One day After an invitation from Henrique, Ronaldo decided to train at ASLE, he loved the training so much that after a couple of weeks he was living at the academy, being provided by Mr Machado who became a fatherly figure to him. Ronaldo AKA "Jacare" ended up being the face of ASLE helping the academy get the recognition it deserved.