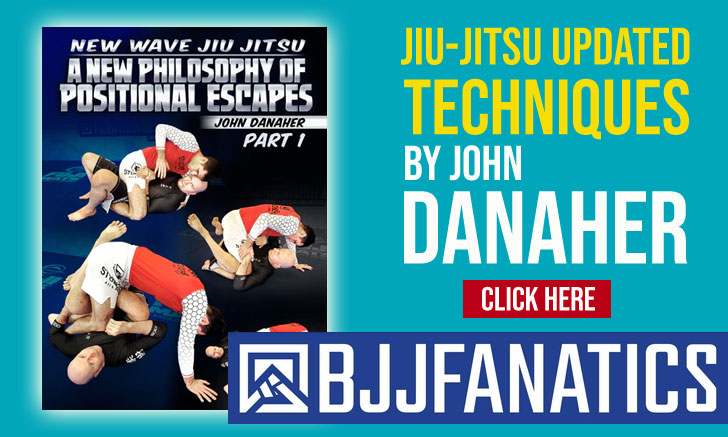 Paulo Filho is a Brazilian jiu jitsu black belt under the legendary Master Carlson Gracie and a former world champion in the sport. Filho is also a judo black belt as well as a former professional MMA fighter, considered at one point in his career as the number 2 "Pound for Pound" fighter in MMA's middleweight division. At the end of the 2000's decade Paulo Filho, then WEC champion, fell victim to an acute case of depression which led to rumours of drug dependence, start jumping the end of a very prosperous MMA career.
Paulo Filho Jiu Jitsu
Full Name: Paulo Fernando de Souza Leite Filho
Nickname: 'Paulão' which means Big Paul, due to Paulo Filho's athletic ability, a naturally gifted fighter often praised by his team mates and coaches. He is also named 'Ely', the reason for this has been mentioned to be a misread of his initial "L" (Leite) which in the Brazilian accent is said "Ely".
Lineage: Mitsuyo Maeda > Carlos Gracie > Carlson Gracie > Paulo Filho
Main Achievements (Grappling Record):
World Champion (1997 purple, 1999* brown, 1999*)
Brazilian National Champion (1996 blue, 1998 brown, 2000*)
ADCC Brazilian Trials Champion (2005)
Brazilian National Silver Medallist (1999)
* Closed brackets with team mate
Favourite Position/Technique: Guard Passing, Mount Position to Armbar
Weight Division (BJJ): Peso Pesado (94kg/207lbs)
Team/Association: BTT/Carlson Gracie
Paulo Filho Biography
Paulo Filho was born on the 24th of May, 1978 in Ilha do Governador, Rio de Janeiro – Brazil. Paulo grew up in the burg of of Cocotá until when he was 8 years old, a time in which he moved with his family to the famous Zona Sul of Rio de Janeiro. It was shortly after the move that Paulao started training Jiu Jitsu, at the Carlson Gracie academy in Copacabana.
Carlson Gracie and his coaching staff immediately recognized another stud in the young Paulão and Filho quickly proved his worth for the team at junior tournaments in Rio de Janeiro. To add to his BJJ expertise, Paulo Filho started training Judo at the famous Flamengo (Clube Regatas do Flamengo) later becoming a black belt also in the Japanese throwing trade. As the Carlson Gracie team started turning their focus to MMA, Paulão began training more in nogi (without the use of the kimono) also making his debut in Vale-Tudo (early MMA) while still training at the Carlson Gracie academy.
In 1991 Paulo Filho started his love affair with the pit bull dog breed, he became so infatuated with the dogs that when his first pit bull died in 1994 (strangely the dog's name was Hitler), he tattooed it on his shoulder. He would also open a pit bull kennel, housing as many as 40 dogs in a 5000sq meter area in Minas Gerais.
At the start of the new millennium, the Carlson Gracie Team broke up and many of the team's main figures left the academy to form a new endeavour. Paulo Filho was one of the members that followed the leaders Murilo Bustamante, Mario Sperry and Bebeo Duarte, to the Brazilian Top Team (the main team formed by the dissidents). Paulao would later move to a different group also formed by former team mates, namely Vitor Belfort, Carlão Barreto and Allan Goes, the "Tough Brothers", though the "Tough Brothers" project was short lived and Paulo Filho soon returned to BTT where he had the best few years of his MMA career, achieving a 16-0-0 record, winning against big names such as Yuki Kondo, Amar Suloev, Murilo "Ninja" Rua, Joe Doerksen and Chael Sonnen. His win over Sonnen marked a dark period in Paulo Filho's career, a period he never recovered from. With rumours that Paulo Filho was suffering from acute depression and addiction to anti-depressives his performances became less then flattering and he was never again picked by a major MMA organization. Sonnen would later avenge his loss, handing Paulo Filho his first defeat in a bout for the WEC organization, a fight to which Paulao showed up above weight, out of shape and looked disturbed.
The last Sonnen fight (2008) marked the beginning of the collapse for Paulo Filho's career, though he still managed to compete at a decent level, Paulao admitted later that his heart was not in the game any longer, he would announce his retirement on October 2011 after a series of blunders where he claimed to have not been paid for fighting on 3 separate occasions, he also claimed that his manager Rodrigo 'Riscado'  had failed to hand him his prize money, leaving him in serious debt, there were also rumors that he had death threats due to his debt problems.
On October 2014 it was reported by BJJ Forum that Filho had been shot on the leg while participating of a rave party at the 'bairro do Joá' in Rio de Janeiro . The news report mentioned that after a physical altercation with another male, Paulo was shot by the man's father. The bullet broke Filho's femur bone.
Paulo Filho Highlight