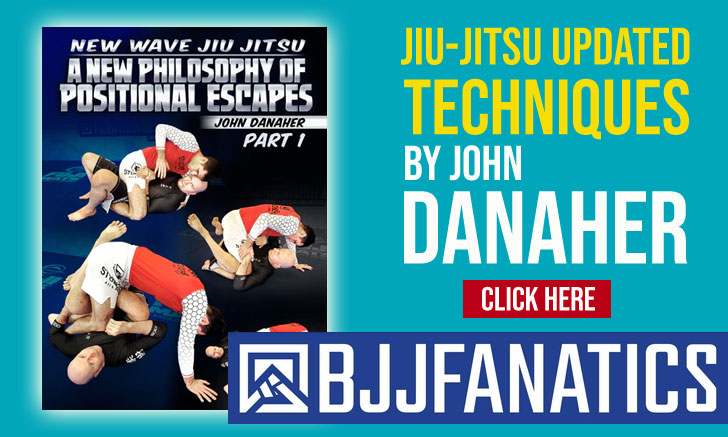 Oswaldo Rosa, commonly known as 'Paquetá', was one of jiu jitsu's most recognizable figures and a true pioneer of the sport, famed for having the largest archive of jiu jitsu and mixed martial arts (MMA) tapes in the world as well as for being Great Master Carlson Gracie's best friend. A former bodybuilder during the 1950s and 1960's Paquetá was also a fierce Gracie Academy competitor and a judo man with legendary strength which he was famed for in Rio de Janeiro. A red belt in jiu jitsu (9th degree), Master Paquetá passed away on August 3rd, 2012.
Oswaldo Paquetá Jiu Jitsu
Full Name: Oswaldo Gomes da Rosa
Nickname: "Paquetá" is the name of the place where Master Oswaldo used to live. When he started training at the Gracie Academy not many people knew his name, so people would say "The Fighter from Paquetá", in no time the name spread and the shortened version was plain "Paquetá".
Lineage: Carlos Gracie > Carlson Gracie > Oswaldo "Paqueta"
Favorite Technique: N/A
Main Achievements: N/A
Weight Division: N/A
Association/Team: Academia Gracie/Carlson Gracie
Oswaldo 'Paquetá' Biography
Oswaldo Paqueta was born on the 8th of January 1940. He was raised in a very humble environment, his father was a street sweeper and money was scarce. Consequently, Oswaldo found himself working to help the family from a very young age.
Even though life presented these financial obstacles, Paqueta always found time to exercise and live healthily. The first sports he took seriously were bodybuilding and judo, he excelled in both. The Judo he learned from a Japanese instructor called Nagashima who had a Dojo in Rio de Janeiro.
A while after he began judo he started hearing about jiu jitsu and decided to give that a try as well, his first instructor was Almir Ribeiro in 1958. Fate had it that he would find a job as a messenger (office boy) at an office allocated in the same building as the "Academia Gracie" the famous jiu jitsu gym led by Helio Gracie. Paqueta would often use his lunch break to visit the Gracie Academy and see the classes though he couldn't afford to train there. With the time spent at the academy he connected with Carlson Gracie, the nephew of Helio who trained there, the friendship between the two grew, and one day Carlson asked his uncle Helio Gracie if he could let Paqueta train there, Helio agreed and as Oswaldo could not afford the tuition they settled to have him there for a fraction of the standard monthly fee.
Paqueta was always regarded as a very strong individual in fact the only person stronger than him at the gym (according to Oswaldo himself) was Carlson who would rip up a Yellow Pages book in half in a display of his grip strength on occasion. Recognizing the hard man in Oswaldo, Carlson asked him to assist his classes at the Brazilian Marines Head Quarters an offer promptly accepted by Oswaldo. From these classes, the pair would fortify their friendship.
Following Helio Gracie's advice, Paqueta started training weights differently and less often. Helio believed that all that weight training was giving him strength but was taking a lot of his stamina away. The tip worked and Paqueta's jiu jitsu improved leaps and bounds in a short amount of time.
Though Paqueta was dedicated to jiu jitsu, he never slacked on his studies. Having been raised in a poor family taught him that, and so he graduated as a pedagogue. When he married he stopped training for a while to concentrate on his pedagogue career, but his life without jiu jitsu didn't last for long as he started teaching jiu jitsu and Judo at the FUNABEN (Fundacao Para a Infancia e Adolescencia), the same institution he worked on as a director for many years.
In the late 1960s a jiu jitsu Federation was created in a way to legitimize the sport, with it came the black belt rank (and all the other color schemes). Before the Federation was created, Instructors would bear the blue belt while students wore white. Blue was the distinguishing mark. Paquetá never paid attention to BJJ politics and never requested his own black belt certificate, but in 1973 as the sport grew he saw the need to request it and so went to his old friend Carlson asking him what was needed to get that belt. Carlson didn't think twice, having seen the friend compete and train for so many years he told Paqueta he didn't need to do any test and awarded him the black belt.
Around 1991 he started tapping some fights, he had always used the camera to tape events in which his friends competed but it was around this period that Carlson Gracie asked Paqueta if he could tape his students on a tournament called "Atlantico Sul" which was organized by Marcos Vinicius. The idea was to run over the mistakes made on the mat later. With time Paqueta started taping more and more events, first as a hobby and many years later it became a business for him.
Though Paqueta received his black belt in 1973 only in 1993 did he receive his certificate from the Federation. This caused a predicament for the federation at a later stage as one of Oswaldo's black belt students earned his seventh degree (Sétimo Grau) while the old master was still a mere black belt. This episode caused Robson Gracie (the federation's president) to came to Paqueta to fix his status to red belt.
Even after Paqueta retired from jiu jitsu and his service at FUNABEN, he was always regarded as one of the wisest men in the sport. His insight was often requested on competitive fighting debates both online and on TV. Before he passed away in August 2012, his 4500 plus fight videos collection was still regarded as the biggest private collection in the sport.