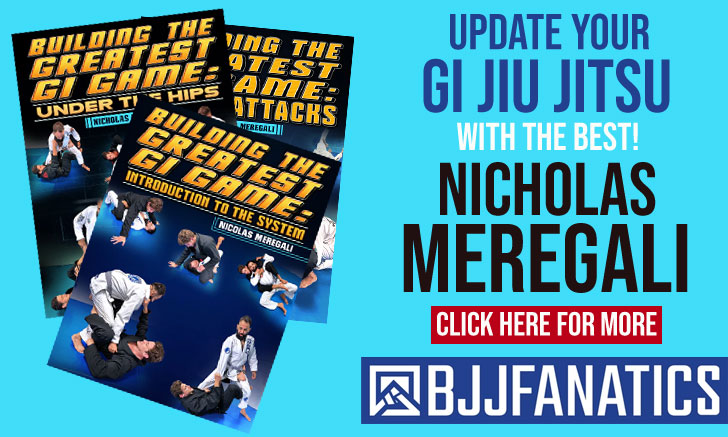 Fredson Paixão is a Brazilian jiu-jitsu black belt under master Osvaldo Alves, and a former International Brazilian Jiu-Jitsu Federation (IBJJF) World Champion. Paixão was also well known for going from the purple belt rank straight to black belt without stopping at brown belt, one of the rare cases recorded of such a promotion in this sport/martial art. In 2005 Fredson's career shifted towards mixed martial arts (MMA), going on to compete in important promotions such as Jungle Fight, WEC, and the UFC. After his retirement from competition, in December 2017, Fredson was accused of assaulting his student, Michael Stolin, and later forced to pay compensation for the assault.
Fredson Paixao Jiu-Jitsu
Full Name: Fredson Paixão Melo
Lineage: Carlos Gracie > Reyson Gracie > Osvaldo Alves > Fredson Paixao
Main Achievements:
1st Place IBJJF World Championship (2001/2002/2005)
1st Place CBJJ Brazilian Nationals (2000/2001/2002/2003/2004)
1st Place Copa Osvaldo Alves Champion (2000)
1st Place Desafio Olivertur de Lutas Casadas (2002 – victory over Robson Moura)
Main Achievements (Colored Belts):
CBJJ Brazilian National Champion (1997/1998/1999 purple belt)
Weight Division:  Peso Pena (70,00 kg / 154.5 lbs)
Favorite Position: Wristlock
Team: Osvaldo Alves/Gracie Barra
Fredson Paixão Biography
Fredson Paixao was born on the 13th of May 1979 in Parintins a town close to Manaus in the State of Amazonas. He first heard of Jiu-Jitsu in 1992 through a friend, and it was this same friend who invited Paixao to join.
At the time Fredson had preconceived ideas about the efficiency of grappling and preferred the striking aspect of martial arts, much of this was influenced by his favorite Bruce Lee films (although he didn't train any martial art/combat sport at the time). Years passed and more of Paixão's friends joined that same local jiu-jitsu academy. During the year of 1994, Fredson was invited by his buddies to help restructure that same club, Fredson came by to lend a hand with the painting and placing the new matted area. In the process, Paixão ended rolling around on the new mats with his friends. This was enough to get Fredson hooked in BJJ, having started to train regularly from there on at Orley Lobato's gym.
The first tournament Fredson Paixão entered he reached the semi-finals, being tapped by a blue belt via Ezekiel choke. He was a white belt at the time with only 4 months training but reaching the semi-finals of a mixed division (whites and blues) showed he had potential, and in fact, Fredson didn't tap again for several years.
Almost two years later, he came to Rio de Janeiro to compete at the World Championships as a blue belt under his instructor Orley, who competed under the Osvaldo Alves academy banner. Unfortunately (or rather fortunately for Fredson), the team already had the 2 team member quota filled for his weight division, as such, Master Osvaldo Alves invited Paixao to compete in the purple belt division, a belt promotion immediately accepted by the Manauara. After the experience at the World Championship and with a tremendous belief in himself, Fredson Paixão made the decision not to return to Manaus and stay in Rio de Janeiro, the Meca of Jiu Jitsu at the time, in an attempt to become the best grappler he could possibly be. In Rio, Fredson stayed at a friend's house for a while and later moved to his master's (Osvaldo Alves) flat where he lived for several years, training day and night.
Fredson Paixão took 3 sequential Brazilian National gold medals as a purple belt, from 1997 until 1999, and many expected to see Paixao be at the podium of the brown belt division in 2000, but Master Osvaldo had other plans as he decided to promote the prodigy to black belt straight from purple belt by the end of 1999.
Fredson went on to have an extremely successful career in BJJ winning the Brazilian Nationals 5 times and the Mundial 3 times as a black belt, competing for both Osvaldo Alves and Gracie Barra (from 2001 onwards).
During 2004 Paixao started dedicating more time to MMA training, making his debut that same year against a very tough and experienced Rany Yahya, winning the fight by decision. He would later lead a successful career in that field of combat.
Fredson Paixão Student Assault
On December 16, 2017, a former Fredson Paixão student, Michael Stolin pressed assault charges against Fredson for an event that took place at the team's Christmas Party in Missoula, Montana. The plaintiff argued that, for no apparent reason, Paixão approached him during the party and choked him unconscious. Michael, after being dropped on the floor inanimate, hit his head causing a series of subsequent injuries which led to a hefty medical bill. The Christmas party was also meant to be a celebration of Michael Stolin's brown belt promotion.
On August 15, 2018, Judge John W Larson found Fredson to be guilty of the injuries suffered by Stolin and sentenced the Brazilian to pay 100,000 dollars to the victim. More details on this matter in Reddit's Post, created by Stolin here.