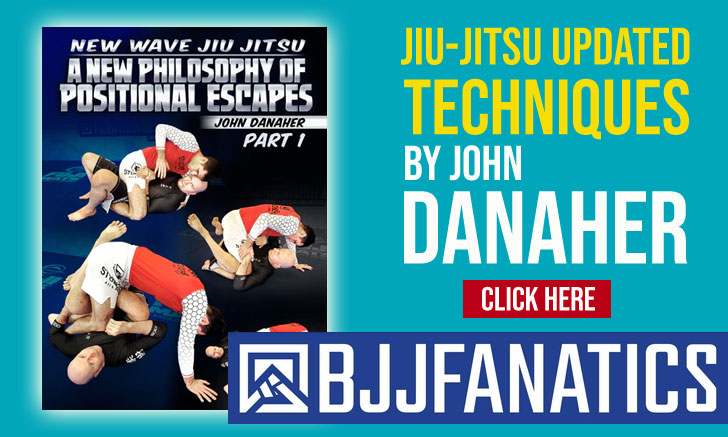 Higor Lima is a jiu-jitsu black belt from Belém do Pará, Brazil, a rank he earned from his instructor, Eduardo Kahwage. Higor Lima first made waves in the sport of grappling while competing in the IBJJF (International Brazilian Jiu-Jitsu Federation) and AJP (Abu Dhabi Jiu-Jitsu Pro) circuits, where he earned important medals such as the Brazilian Nationals, South American Championships, and Rio de Janeiro Pro.
Higor Lima Jiu-Jitsu
Full Name: Higor da Silva Lima
Nickname: N/A
Lineage: Carlos Gracie > Helio Gracie > Carlson Gracie > Ricardo De La Riva > Alexey Cruz > Frankiko Lima > Eduardo Kahwage > Higor Lima
Main Achievements:
1st Place AJP Rio de Janeiro Pro (2021)
3rd Place AJP Rio de Janeiro Pro (2021*)
Main Achievements (Colored Belts):
1st Place CBJJ Brazilian Nationals (2019 brown)
1st Place IBJJF South American Championship (2017 purple, 2019 brown)
1st Place IBJJF Fotaleza Open (2019 brown)
1st Place IBJJF Manaus Open (2019* brown)
2nd Place IBJJF Manaus Open (2019 brown)
* Absolute
** Weight and Absolute
Favorite Position/Technique: Distance Passing
Weight Division: Peso Leve (76,00 kg / 168.0 lbs)
Team/Association: Kahwage Fight Team – KFT
Higor Lima Biography
Higor Lima was born on September 18, 1998, in Belém, capital of the state of Pará, which is located in Brazil's lower Amazon region.
Growing up Higor was not particularly sporty, playing standard sports recreationally up until he found jiu-jitsu at the age of 9. A martial art he began with no previous knowledge or expectations of the combat style, starting merely because it was the only contact sport available in his area.
Coach Eduardo Kahwage was Higor's first coach and the man who taught the young Pará native from white to black belt – a rank he earned in August 2020.
During his late teens, Higor started making waves in the local scene which led Lima to chose the path of training full-time. Totally focussed on his competitive career, Higor started competing at a national level as a brown belt, immediately earning high praise with gold medals at the Brazilian National Championships and South American Championships.
Higor Lima Grappling Record
44 WINS
BY POINTS


BY ADVANTAGES




BY SUBMISSION




BY DECISION




BY PENALTIES




BY DQ



20 SUBMISSIONS WINS
#86e620
Choke from back
15
3
#bf1f6c
Straight ankle lock
5
1
15 LOSSES
BY POINTS


BY ADVANTAGES




BY SUBMISSION




BY DECISION




BY PENALTIES




BY DQ



6 SUBMISSIONS LOSSES
#d1212a
Choke from back
17
1
Higor Lima Fight History
ID
Opponent
W/L
Method
Competition
Weight
Stage
Year
26407

Pedro Maia

Pedro Maia
L
Armbar
SA Cont. Pro
77KG
8F
2021
26783

Daniel Junior

Daniel Junior
L
Points
Rio Winter Open
76KG
4F
2021
27131

Leandro Souza

L
Pts: 2x0
AJP RJ Pro
LWA
SF
2021
27947

Fabricio Andrey

Fabricio Andrey
L
Pts: 5x2
Brasilia Pro
69KG
SF
2021
28502

Meyram Maquine

Meyram Maquine
L
RNC
Grand Slam RJ
69KG
SF
2021
28507

Marlus Salgado

L
Pts: 7x1
Grand Slam RJ
69KG
RPC
2021
29130

Leo Saggioro

Leo Saggioro
L
Pts: 6x2
BRA Qualifiers
69KG
SF
2021
29880

Kauan Barboza

Kauan Barboza
L
Choke from back
Rio SMO
82KG
R1
2022
31009

Alex Sodre

Alex Sodre
L
Pts: 11x8
Curitiba Open
76KG
4F
2022
31063

Rafael Paganini

Rafael Paganini
L
Guillotine
Curitiba Open
ABS
SF
2022
33945

Artur Oliveira

L
Pts: 4x3
Grand Slam RJ
69KG
8F
2022
37102

Israel Sousa

Israel Sousa
L
Pts: 15x0
North East BRA
77KG
F
2023
40569

Marlus Salgado

L
Pts: 3x0
Grand Slam RJ
69KG
4F
2023
40577

Marlus Salgado

L
Submission
Grand Slam RJ
69KG
3RD
2023
40904

Erick Chaves

L
Submission
Brazil Nat Pro
77KG
F
2023
27032

Ismael Mendes

W
Armbar
Paranaense
82KG
F
2021
27033

Luan Pinheiro

W
Choke from back
Paranaense
ABS
F
2021
27034

Welliton Carvalho

W
Choke from back
N. Nordeste
76KG
F
2021
27092

Alisson Silva

W
Pts: 6x1
AJP RJ Pro
69KG
R1
2021
27097

Lucas Pinheiro

Lucas Pinheiro
W
Choke from back
AJP RJ Pro
69KG
4F
2021
27101

Yago Rodrigues

W
Pts: 4x1
AJP RJ Pro
69KG
SF
2021
27102

Luiz Costa

W
Pts: 4x2
AJP RJ Pro
69KG
F
2021
27130

Yago Rodrigues

W
Pts: 3x1
AJP RJ Pro
LWA
4F
2021
27303

Francisco Filho

W
Triangle
Goiania Pro
69KG
4F
2021
27307

Adolfo Neto

W
Toe hold
Goiania Pro
69KG
SF
2021
27308

Davi Carlos

W
Toe hold
Goiania Pro
69KG
F
2021
27317

Aniel Candido

W
Botinha
Goiania Pro
LWA
4F
2021
27318

Yan Lucas

Yan Lucas
W
Pts: 3x2
Goiania Pro
LWA
SF
2021
27319

Carlos Garcia

W
Cross choke
Goiania Pro
LWA
F
2021
27467

Alan Gumbs

W
Pts: 5x5
Colombia Pro
77KG
SF
2021
27468

F. Abramowicz

W
Pts: 10x1
Colombia Pro NG
77KG
F
2021
27469

Mauricio Orozoco

W
Triangle
Colombia Pro NG
77KG
SF
2021
27470

Jonathan Barragan

W
Pts: 3x0
Colombia Pro
77KG
F
2021
27949

Fernando Favari

W
Pts: 5x3
Brasilia Pro
69KG
3RD
2021
28481

Claudiney Xavier

W
Pts: 5x4
Grand Slam RJ
69KG
R1
2021
28490

Artur Lanes

W
Pts: 3x2
Grand Slam RJ
69KG
8F
2021
28497

Wilhiam Mateus

W
Pts: 4x1
Grand Slam RJ
69KG
4F
2021
29127

Alessandro Botelho

W
Pts: 3x2
BRA Qualifiers
69KG
4F
2021
31007

Wesley Possamai

W
Pts: 2x2, Adv
Curitiba Open
76KG
R1
2022
31047

Rhuan Duarte

W
Pts: 2x0
Curitiba Open
ABS
R1
2022
31053

Hugo Gambino

W
N/A
Curitiba Open
ABS
R2
2022
31059

Joao Freitas

W
Points
Curitiba Open
ABS
4F
2022
32827

Luan Silva

W
Submission
Belem Pro
76KG
SF
2022
32828

Anderson Macedo

W
Pts: 1x0
Belem Pro
76KG
F
2022
33935

Gabriel Neves

W
Armbar
Grand Slam RJ
69KG
R1
2022
37099

Joao Carvalho

W
Armbar
North East BRA
77KG
4F
2023
37101

Matheus Silva

W
Submission
North East BRA
77KG
SF
2023
39168

M. Da Silva

W
Armbar
Belem Pro
77KG
SF
2023
39169

Erick Chaves

W
Pts: 4x4
Belem Pro
77KG
F
2023
40511

Matheus Silva

W
Submission
Macapa Pro
77KG
SF
2023
40512

Alessandre Ferreira

W
Pts: 9x2
Macapa Pro
77KG
F
2023
40559

Jose Neto

W
Straight ankle lock
Grand Slam RJ
69KG
R1
2023
40562

Nicholas Martinez

W
Pts: 4x1
Grand Slam RJ
69KG
8F
2023
40574

Artur Lanes

W
Kneebar
Grand Slam RJ
69KG
RPC
2023
40576

Matias Estevez

Matias Estevez
W
Kneebar
Grand Slam RJ
69KG
RPC
2023
40902

Matheus Silva

W
Pts: 2x0
Brazil Nat Pro
77KG
SF
2023
40905

Erick Chaves

W
Pts: 3x3
Brazil Nat Pro
ABS
4F
2023
40906

Leonardo Mario

Leonardo Mario
W
Armbar
Brazil Nat Pro
ABS
SF
2023
40908

Jefferson Fagundes

W
Pts: 5x4
Brazil Nat Pro
ABS
F
2023