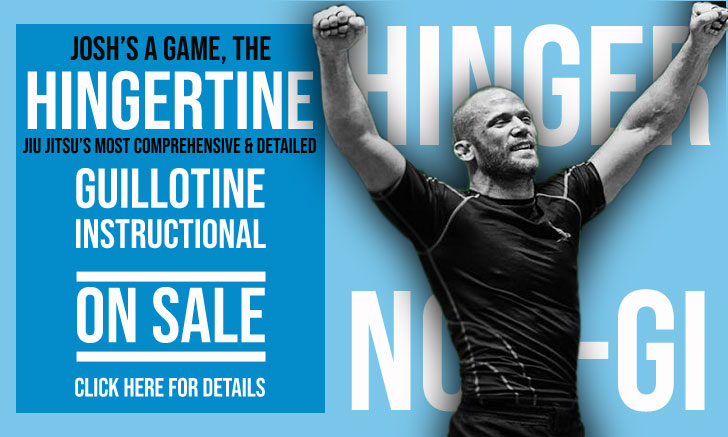 Abraham Marte is a Brazilian Jiu Jitsu black belt under Abraham Tabar from team Basico BJJ of the Dominican Republic. The powerhouse Abraham Marte Messina was the first high end competitor to come out of the Dominic Republic and the first to medal at the World Championships in a black belt division.
Abraham Marte Jiu Jitsu
Full Name: Abraham J. Marte Messina
Nickname: He is often called "Loco" which means crazy in Spanish, Abraham's native tongue. The name started among his Jiu Jitsu training partners due to Abraham's obsession for Jiu Jitsu.
Lineage: Mitsuyo Maeda > Carlos Gracie > Helio Gracie > Rickson Gracie > Marcelo Behring > Fernando Yamasaki > Abraham Tabar > Abraham Marte Messina
Main Achievements:
World Champion (2012 brown)
 IBJJF World Masters Champion (2014 weight & absolute)
Pan American No-Gi Champion (2015)
Rio Open Champion (2011 brown)
World Cup Champion (2011 brown – CBJJO)
New York Open Champion (2009 purple)
World Championship 2nd Place (2011 brown)
Pan American Championship 2nd Place (2012 brown)
World Championship 3rd Place (2015/2013 black, 2009 purple)
Pan American Championship 3rd Place (2010 brown)
Brazilian National Championship 3rd Place (2013 black)
Favorite Position/Technique: Closed Guard
Weight Division: Pesadíssimo (over 221lbs/100kg)
Team/Association: Basico BJJ / GF Team
DVD Releases:
Abraham Marte Messina Biography
Abraham Marte Messina was born on June 27, 1980 in San Domingo, Dominican Republic. Marte's father was a former sports minister and through his father's connections with the sporting world he started practicing Judo as a youngster.
In the late 1990's Abraham saw the first UFC's and was amazed by Royce Gracie's technique, which he used to win the first two editions of the event. Although Marte wanted to start doing the Jiu Jitsu of the Gracie family, he lived in a small and isolated country which did not have access to the martial art. It was only by the end of 2001 that Abraham Marte finally had his first BJJ class. Abraham found out about this academy that was teaching Jiu Jitsu by intermediate of a friend named Samuel. The classes were taught by Abraham Tabar, a Judo black belt who loved newaza (the ground work aspect of Judo) and would often travel to the United States to learn Brazilian Jiu Jitsu from people such as Romero Cavalcanti (and later Royce Gracie and Fernando Yamasaki).
Though Abraham Marte enjoyed Jiu Jitsu thoroughly he had to stop training in 2002 due to a serious injury to his back. At the time Abraham was employed as a DJ, working nights and leading a life of excess but with time and dedication he left his former life behind in order to recover and come back to BJJ, which he did in 2006.
Being a natural athlete at Jiu Jitsu he decided to start competing for fun. His first big competition was taken when he was a blue belt in Puerto Rico, a tournament he won in his weight division and the absolute, this was an important landmark in Marte's competitive life as it instilled the desire to compete more often.
Though Messina could only train 4x per week, he still managed to compete regularly abroad, winning several important medals. In his constant quest for improvement and testing within the sport, Abraham Marte traveled often to Brazil where he met and befriended Joao Gabriel Rocha. The two created a strong bond and while in Brazil, Abraham Marte trained extensively at the Soul Fighters academy, spending time at the Rocha household as a guest of the family.
Abraham Marte's passion for Jiu Jitsu overflowed to his wife who also became a BJJ enthusiast and competitor.
Banner picture taken by Preston Smith Photography & Design
Abraham Marte Grappling Record
40 WINS
BY POINTS


BY ADVANTAGES




BY SUBMISSION




BY DECISION




BY PENALTIES




BY DQ



28 SUBMISSIONS WINS
#fad11b
Bow and arrow
7
2
#ff9124
Triangle armbar
4
1
#22c9a5
Triangle w/ arm
4
1
#03861f
Choke from mount
4
1
25 LOSSES
BY POINTS


BY ADVANTAGES




BY SUBMISSION




BY DECISION




BY PENALTIES




BY DQ



10 SUBMISSIONS LOSSES
#d1212a
Choke from back
10
1
Abraham Marte Fight History
ID
Opponent
W/L
Method
Competition
Weight
Stage
Year
4623

R. Evangelista

R. Evangelista
L
Adv
Brasileiro
O100KG
SF
2013
4728

Andre Galvao

Andre Galvao
L
Kneebar
World Champ.
ABS
RDS
2013
4802

Rodrigo Cavaca

Rodrigo Cavaca
L
DQ
World Champ.
O100KG
SF
2013
5277

Victor Estima

Victor Estima
L
Estima lock
Pan American
ABS
R3
2014
5386

Andre Galvao

Andre Galvao
L
Choke from back
Pan American
O100KG
SF
2014
5466

Lucas Lepri

Lucas Lepri
L
Armbar
WP Montreal
ABS
SF
2014
5586

Andre Galvao

Andre Galvao
L
wristlock
World Pro.
ABS
R2
2014
5671

Bernardo Faria

Bernardo Faria
L
Armbar
World Champ.
ABS
R3
2014
5817

Alexander Trans

Alexander Trans
L
Pts: 2x0
World Champ.
O100KG
4F
2014
5945

Gabriel Lucas

Gabriel Lucas
L
Pts: 3x0
No Gi Pan Am.
O100KG
F
2014
5954

AJ Agazarm

AJ Agazarm
L
Pts: 4x2
No Gi Pan Am.
ABS
SF
2014
5967

Keenan Cornelius

Keenan Cornelius
L
Pts: 2x2, Adv
NoGi Worlds
ABS
RDS
2014
6028

Yuri Simoes

Yuri Simoes
L
Points
NoGi Worlds
O100KG
SF
2014
6079

Bernardo Faria

Bernardo Faria
L
Kneebar
NYC Pro
O100KG
F
2014
6116

Claudio Calasans

Claudio Calasans
L
Pts: 5x4
Asian Open
ABS
F
2014
6839

James Puopolo

James Puopolo
L
Pts: 7x4
Pan American
O100KG
4F
2015
7343

Alexander Trans

Alexander Trans
L
Kneebar
World Champ.
ABS
SF
2015
7714

Joao Assis

Joao Assis
L
Heel hook
FIVE SL
ABS
4F
2015
7850

Joao Rocha

Joao Rocha
L
Pts: 3x0
ADCC
O99KG
4F
2015
9001

Jonathan Satava

Jonathan Satava
L
Pts: 3x0
US National Pro
ABS
F
2016
9055

Thiago Sa

Thiago Sa
L
Pts: 4x0
UAEJJF NYC Pro
HWABS
SF
2016
9056

Romulo Azevedo

Romulo Azevedo
L
Pts: 5x2
UAEJJF NYC Pro
HWABS
3RD
2016
9291

Dany Gerard

Dany Gerard
L
Choke
Pan American
O100KG
4F
2016
9324

Leo Nogueira

Leo Nogueira
L
Pts: 6x0
Pan American
ABS
8F
2016
11059

Mahamed Aly

Mahamed Aly
L
N/A
NY BJJ Pro
O94KG
SF
2016
3815

Daniel Garcia

Daniel Garcia
W
Kimura
Team Nationals
O88KG
NA
2012
4621

Tiago Reinaldo

W
Ezekiel
Brasileiro
O100KG
R1
2013
4622

C. de Plastico

W
Points
Brasileiro
O100KG
4F
2013
4700

Max Freitas

W
Triangle armbar
World Champ.
ABS
RDS
2013
4717

Renato Cardoso

Renato Cardoso
W
Bow and arrow
World Champ.
ABS
RDS
2013
4796

Orlando Sanchez

Orlando Sanchez
W
Pts: 8x0
World Champ.
O100KG
R1
2013
4800

R. Evangelista

R. Evangelista
W
Pts: 2x0
World Champ.
O100KG
4F
2013
5272

Tiago Giussani

W
Choke
Pan American
ABS
R2
2014
5459

Tiago Giussani

W
Triangle
WP Montreal
O100KG
R1
2014
5460

Unknown

W
Triangle
WP Montreal
O100KG
4F
2014
5461

Unknown

W
Kimura
WP Montreal
O100KG
SF
2014
5462

Keneth Brown

W
Armbar
WP Montreal
O100KG
F
2014
5463

Tanner Rice

Tanner Rice
W
Cross choke
WP Montreal
ABS
4F
2014
5521

Martin Ottaviano

W
Choke
Copa Podio
ABS
SPF
2014
5581

Igor Silva

Igor Silva
W
Points
World Pro.
ABS
R1
2014
5662

Raphael Goulart

W
Choke
World Champ.
ABS
R2
2014
5670

R. Goulart

W
Bow and arrow
World Champ.
ABS
R2
2014
5812

Unknown

W
Triangle
World Champ.
O100KG
R1
2014
5813

Kitner Moura

W
Armbar
World Champ.
O100KG
R2
2014
5944

Bruno Bastos

Bruno Bastos
W
Triangle
No Gi Pan Am.
O100KG
SF
2014
5946

Gabriel Toribio

W
DQ
No Gi Pan Am.
ABS
R1
2014
5951

Enrique Coco

W
Pts: 4x0
No Gi Pan Am.
ABS
4F
2014
6025

Gabriel Vieira

W
Pts: 2x0
NoGi Worlds
O100KG
4F
2014
6077

Kenneth Brown

W
Triangle
NYC Pro
O100KG
SF
2014
6113

Unknown

W
Choke
Asian Open
ABS
4F
2014
6114

Rodrigo Caporal

Rodrigo Caporal
W
Pts: 10x0
Asian Open
ABS
SF
2014
6120

Charles Gaspar

W
Brabo choke
Asian Open
O100KG
F
2014
6837

Daniel Tsatsos

W
Triangle
Pan American
O100KG
R1
2015
7319

Arnaldo Maidana

Arnaldo Maidana
W
Triangle
World Champ.
ABS
R1
2015
7333

Leo Nogueira

Leo Nogueira
W
Armbar
World Champ.
ABS
8F
2015
7462

Keneth Brown

W
Armbar
World Champ.
O100KG
8F
2015
7846

Juskowiak Mateusz

W
Triangle w/ arm
ADCC
O99KG
R1
2015
8143

Jason Lees

W
Short choke
NoGi Pan Ams
O100KG
SF
2015
8144

Gustavo Elias

Gustavo Elias
W
Pts: 2x2, Adv
NoGi Pan Ams
O100KG
F
2015
9000

Q. Rosenzweig

W
Choke from mount
US National Pro
ABS
SF
2016
9050

Mahamed Aly

Mahamed Aly
W
Pts: 0x0, Adv
UAEJJF NYC Pro
O94KG
RR
2016
9052

Luiz Panza

Luiz Panza
W
Referee Decision
UAEJJF NYC Pro
O94KG
RR
2016
9053

Aaron Johnson

Aaron Johnson
W
Cross choke
UAEJJF NYC Pro
HWABS
4F
2016
9286

Pablo Lemos

W
Pts: 4x4, Adv
Pan American
O100KG
8F
2016
9307

Manuel Ribamar

Manuel Ribamar
W
Kimura
Pan American
ABS
R2
2016
Abraham Marte vs Zander Heinen

Abraham Marte vs Ronis Gracie