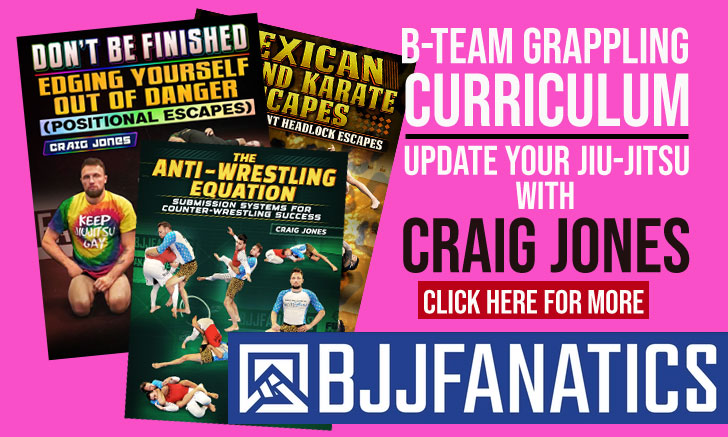 Koji Shibamoto is a judo and Brazilian jiu-jitsu black belt under Mitsuyoshi Hayakawa, widely regarded as one of the main competitors of his generation's roosterweight division. A former athlete for the Tokai University judo team during his early adulthood, while also representing the country of Japan in international judo tournaments, Koji Shibamoto turned his focus to grappling during the mid-2000s, quickly becoming the most acknowledged Japanese competitor of his time.
Koji Shibamoto Jiu Jitsu
Full Name: Koji Shibamoto
Nickname: n/a
Lineage: Mitsuyo Maeda > Carlos Gracie > Helio Gracie > Rolls Gracie > Romero Cavalcanti > Alexandre Paiva > Mitsuyoshi Hayakawa > Koji Shibamoto
Main Achievements:
1st Place IBJJF European Open (2012)
1st Place IBJJF Asian Open (2018/2017)
1st Place Rickson Gracie Cup (2011)
2nd Place IBJJF Pans Championship (2018)
3rd Place IBJJF Pans Championship (2019)
Main Achievements (Colored Belts):
1st Place IBJJF World Championship (2010 brown)
1st Place Tokyo International Open (2010 brown)
Favorite Position/Technique: Bow & Arrow Choke
Weight Division: Peso Galo (57kg/126lbs)
Team/Association: Tri-Force
Koji Shibamoto Biography
Koji Shibamoto was born on August 23, 1980, in the Aichi Prefecture, Japan. He started practicing martial arts from a young age, being Judo his main sporting activity, where he became a Japan representative at an international level and one of Tokai University's most prominent judo standouts. After graduating from university in Physical Education, Shibamoto spent some time working at a sports club and lost some of the focus in Judo. He decided he needed a new challenge in life, and in 2004 started looking for jiu-jitsu academies where he could get the best instruction.
After seeing an instructional DVD by Mitsuyoshi Hayakawa, teaching his jiu-jitsu techniques, Koji Shibamoto was truly impressed and chose to learn under Hayakawa, signing up for the Tri-Force gym. One year later, Shibamoto was already proving that he was a gifted athlete by winning the All Japan tournament in the blue belt division.
With time, Koji Shibamoto decided that jiu-jitsu was his true calling and quit work to dedicate his full attention to this branch of martial arts. His perseverance and work ethics paid off in a big way when, in 2010 Shibamoto won the World Jiu-Jitsu Championship in the brown belt division, receiving shortly after the tournament (on the 19th of June, 2010) his well deserved black belt by the hands of his instructor Mitsuyoshi Hayakawa, an achievement he accomplished with little over 5 and ½ years of BJJ training.
Koji Shibamoto vs Todd Kalani Tanak

Koji Shibamoto vs Kazuyoshi Okamura