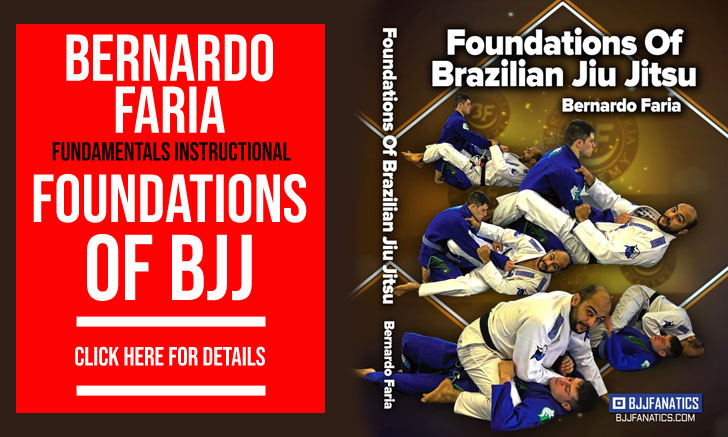 Matheus Gonzaga is a Brazilian jiu jitsu black belt under Daniel Gazoni and a representative of the Alliance Academy (Bernardo Faria branch) in this martial art/sport's international competitive circuit, having also worked extensively with Master Julio César Pereira. Matheus became widely recognized as one of the rising stars of BJJ while grappling in the lower belt divisions where he conquered an International Brazilian Jiu Jitsu (IBJJF) world title and several Rio de Janeiro state championships, a status he would solidify as a black belt.
Matheus Gonzaga Jiu Jitsu
Full Name: Matheus Evangelista Gonzaga
Nickname: N/A
Lineage: M. Maeda > C. Gracie > C. Gracie > Crezio de Souza > João Amaral > Daniel Gazoni > Matheus Gonzaga
Main Achievements:
IBJJF Boston Summer Int. Champion (2018)
Fight 2 Win Pro Superfight Winner (2018)
IBJJF New York Spring Int. Open 2nd Place (2018)
IBJJF Boston Spring Int. Open 2nd Place (2018)
IBJJF Pan American No-Gi 3rd Place (2018)
Main Achievements (Colored Belts):
IBJJF World Champion (2015 purple)
CBJJ Brazilian National No-Gi Juvenile Champion (2011 blue)
IBJJF Rio Int. Open Champion (2012 blue)
IBJJF Rio BJJ Pro Champion (2015** brown)
FJJR Rio State Juvenile Champion (2006/2007/2008/2009/2010/2012)
IBJJF Miami Spring Int. Open Champion (2016 brown)
IBJJF New York Spring Int. Open Champion (2015 purple)
IBJJF New York Spring No-Gi Int. Open Champion (2015 purple)
IBJJF European Open 2nd Place (2014 purple)
IBJJF World Championship 3rd Place (2014 purple)
Favorite Position/Technique: Well Rounded
Weight Division: Peso Pluma (64,00 kg / 141.5 lbs)
Team/Association: Alliance
Merchandize: Matheus Gonzaga Lightweight Guard
Matheus Gonzaga Biography
Matheus Gonzaga was born on January 25, 1995 in Teresópolis a Brazilian municipality located inside the state of Rio de Janeiro – more specifically on the mountainous region known as Região Serrana.
Growing up Matheus showed interest in martial arts, most of which derived from his father's own curiosity for combat sports – a former blue belt in jiu jitsu forged by the world famous Academia Serrana of Teresópolis. The dad would sometimes clear the livingroom floor and show Gonzaga and his brother Marcos Paulo a few grappling moves fueling even further their curiosity for this sport .
During his pre-teens Matheus started suffering from bullying at school, and as the abuse escalated so did the urgency in Gonzaga learning how to protect himself. On May 2005, after yet another difficult episode at school both the Gonzaga brothers were signed on to jiu jitsu classes with professor Geremias Maia.
Gonzaga's training soon shifted to the Nova Barra (NB) academy with coach "Tio Beto" – Alberto Rezende. He remained with NB throughout his junior belts and into his blue belt rank, a time when he joined the Academia Pitbull, also in Teresópolis. A gym founded by Master Adilson Bitta where Matheus earned his purple belt.
Although there were plenty of tough rolls at Academia Pitbull, most students there were training part time and the team lacked the competition focus Matheus aspired. After an invitation made by Rodolfo Vieira at a local tournament, Gonzaga decided to try a class at GF Team's headquarters in Rio de Janeiro. He immediately felt the group had the desired professional training environment Gonzaga had hoped for and decided to ask team leader Julio Cesar Pereira permission to join the squad.
It was at GFT that Matheus' talent started to shine, earning his purple belt world title there and subsequent brown belt. Understanding that he had the potential to reach the pinnacle of jiu jitsu's sporting world, Gonzaga decided to try and move to the United States where the toughest grappling circuit is located. This however, did not go according to the plan at first as the lack of sponsorships kept the young athlete away from the mats for almost one year..
Settling on the East Coast (Boston), Gonzaga did not find the quality of training he required to pursue his competition needs at the local GFT affiliate. For this reason he decided to join the BTT gym led by Daniel Gazoni, where he returned to the tournament scene. Gazoni was also the man who promoted Matheus and brother Marcos Paulo to black belt on December 2, 2017.
After his time under Gazoni's tutelage Matheus was offered a position as an assistant instructor at Bernardo Faria's academy. He then joined Faria's workgroup and started defending the Alliance Jiu Jitsu team flag.
Cover photo by Garcia Junior (Favela Jiu Jitsu).
Matheus Gonzaga Grappling Record
12 WINS
BY POINTS


BY ADVANTAGES




BY SUBMISSION




BY DECISION




BY PENALTIES




BY DQ



3 SUBMISSIONS WINS
#214eb8
Choke from back
67
2
7 LOSSES
BY POINTS


BY ADVANTAGES




BY SUBMISSION




BY DECISION




BY PENALTIES




BY DQ



1 SUBMISSION LOSSES
Matheus Gonzaga Fight History
ID
Opponent
W/L
Method
Competition
Weight
Stage
Year
15702

Gianni Grippo

Gianni Grippo
L
Points
Boston Sp. Open
70KG
F
2018
15771

Adam Benayoun

Adam Benayoun
L
Adv
NY Spring Open
70KG
F
2018
17173

Gianni Grippo

Gianni Grippo
L
Pts: 0x0, Adv
No Gi Pan Am.
73KG
SF
2018
18079

Jamil Hill-Taylor

Jamil Hill-Taylor
L
Armbar
NY Fall Open
70KG
F
2018
18803

Frederico Alves

L
Pts: 2x0
Atlanta W. Open
70KG
F
2019
19169

Isaac Doederlein

Isaac Doederlein
L
Pts: 2x0
Pan American
70KG
8F
2019
19477

Deandre Corbe

Deandre Corbe
L
Pts: 4x2
Washington DCO
70KG
F
2019
15700

Brian Mahecha

Brian Mahecha
W
Choke from back
Boston Sp. Open
70KG
SF
2018
15767

Alexandre Vieira

Alexandre Vieira
W
Pts: 7x0
NY Spring Open
70KG
4F
2018
15769

Christian Mueckay

W
Points
NY Spring Open
70KG
SF
2018
16666

T. Alves

W
Choke from back
F2W Pro 80
70KG
SPF
2018
16824

Rodrigo Ranieri

Rodrigo Ranieri
W
Points
Boston SM. Open
70KG
SF
2018
16826

Adam Benayoun

Adam Benayoun
W
Points
Boston SM. Open
70KG
F
2018
17166

Rodrigo Freitas

Rodrigo Freitas
W
Pts: 0x0, Adv
No Gi Pan Am.
73KG
8F
2018
17171

Fred Silva

W
Pts: 0x0, Adv
No Gi Pan Am.
73KG
4F
2018
18798

Josh Murdock

W
Points
Atlanta W. Open
70KG
4F
2019
18802

Adam Benayoun

Adam Benayoun
W
Adv
Atlanta W. Open
70KG
SF
2019
19363

Felipe Simplicio

W
Referee Decision
F2W Pro 107
70KG
SPF
2019
19476

Daniel Paulino

W
Armbar
Washington DCO
70KG
SF
2019
Matheus Gonzaga Cross Choke Instructional

Matheus Gonzaga Spider Guard Pass instructional