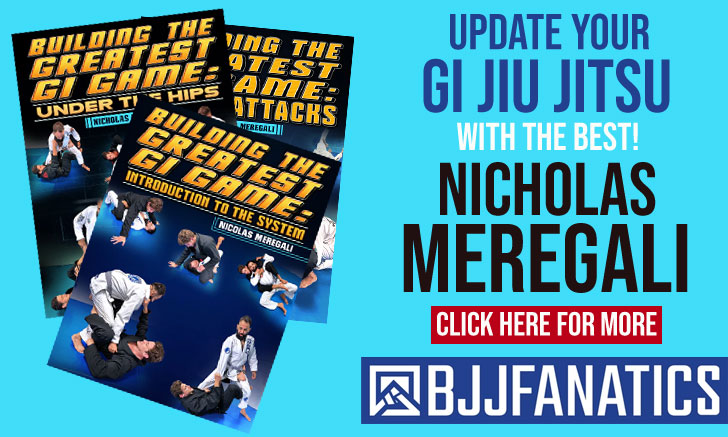 Jeff Joslin is a Canadian born Brazilian jiu jitsu black belt, a rank awarded by the legendary Romero Cavalcanti of the Alliance academy. Joslin is a pioneer for this grappling style in Canada, and a highly acomplished athlete, having medalled in some of the sport's toughest tournaments in the lower belt divisions before focusing his career towards mixed martial arts (MMA). In MMA Joslin reached the sport's prime organization, the Ultimate Fighting Championship (UFC).
Jeff Joslin Jiu Jitsu
Full Name: Jeffrey Lee Joslin
Nickname: "Jeff".
Lineage: Mitsuyo Maeda > Carlos Gracie > Helio Gracie > Rolls Gracie > Romero Cavalcanti > Jeff Joslin
Main Achievements:
Pan American Champion (2002 purple belt)
IBJJF Chicago Summer Open Champion (2013 Masters 2)
US Nationals/Grapplers Quest Champion (2002 purple belt)
Arnold Invitational Champion (2004 brown belt absolute)
IBJJF Master World Championships 3rd Place (2016 Master 3)
Favourite Position/Technique: Butterfly Guard.
Weight Division: Medio Pesado
Team/Association: Joslin MMA.
Jeff Joslin Biography
Jeff Joslin was born on April 30, 1975, in Hamilton, Ontario – Canada. He began training martial arts – mainly Karate and Kickboxing – at the age of 5. His close relationship with martial arts came through his father, an accomplished Karate & Kickboxing competitor, with 3 Canadian National Championship belts.
Like many others Joslin's first contact with Jiu Jitsu came through the very first UFC, watching the great Royce Gracie use this style of fighting to win the tournament. In 1994 Jeff started his Brazilian journey, but without the help of a proper instructor (there was none at the time were Jeff lived), he taught himself, by watching tapes and practising with training partners.
A few years later, Mr Joslin decided to travel to Atlanta in the US, to seek mr Romero Cavalcanti, a famous instructor from which he had heard many recommendations. It was in Alliance Atlanta that Jeff achieved his blue belt and where his Jiu Jitsu truly developed.
In 2006 Jeff Joslin received his black belt from Romero. The acomplishment was also highly influenced by his BJJ coach at the Joslin Martial Arts Centre during 2002, Mr Mario 'Esfiha'.
Jeff started his MMA career in 2002 with a victory over Kyle Sandford. His career prospered in the following years and Jeff reached UFC in 2006. During his MMA campaign, and being the martial arts enthusiast that he was, Jeff continued to add martial arts knowledge to his expertise, picking up Boxing and Wrestling