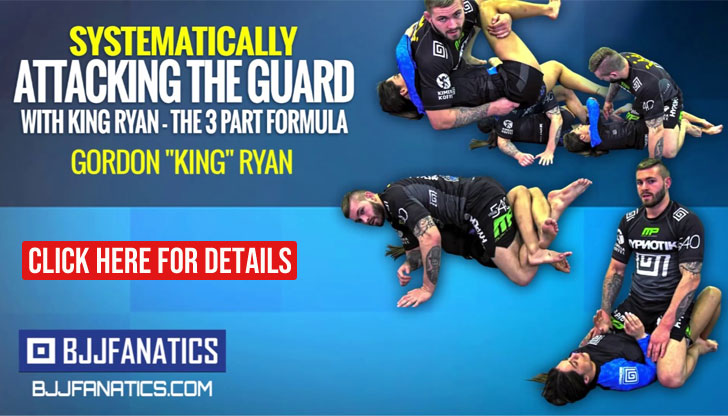 Shinya Aoki is a Judo and Brazilian Jiu Jitsu black belt under Yuki Nakai, being also one of the most exciting grappling specialists to have competed in MMA. A former police cadet, Shinya Aoki became known for his very aggressive submission game that earned him the nickname of Tobikan Judan (Grand Master of Flying Submissions – in Japanese), with this aggressiveness Shinya has also managed to severely injure several of his adversaries as Keith Wisniewski (in MMA) and Kuniyoshi Hironaka (in BJJ) could attest.
Shinya Aoki Jiu Jitsu
Nicknames: "Tobikan Judan" means The grand master of flying submissions, this was attributed to him early in his grappling career due to his quick and often acrobatic submissions. He is also called "The Baka Survivor" (Baka means "simple minded" in Japanese) because of his entrance song when Aoki started competing in the Shooto organization.
Lineage: Mitsuyo Maeda > Carlos Gracie Sr. > Carlos Gracie Junior > Yuki Nakai > Shinya Aoki
Main Achievements (BJJ):
Deep X Superfight Champion (2007)
Budo Challenge Champion (2006)
Shooto Grappling Champion (2006)
Dumau/Kansai Cup Champion (2005)
ADCC Japan Trial Champion (2005)
Reversal Cup Champion (2004)
All Japan Champion (2004)
Weight Division (BJJ): Peso Leve (76kg/167lbs), Peso Medio (82kg/181lbs)
Favourite Position/Technique: Omoplata, Heel Hook
Team/Association: Paraestra
Shinya Aoki Biography
Shinya Aoki was born on the 9th of May, 1983 in Shizuoka – Japan. It was in his high school at Shizuoka that Aoki started training Judo, though the strain of judo practiced at Aoki's school was more of a Kosen Judo style, which is very focussed on ground work and submissions. He moved on to the Waseda University where he continued progressing and competing in Judo.
Aoki's idea of grappling and going for submissions clashed with Judo's strict rules and regulations, because of this Aoki started getting more interested in Brazilian Jiu Jitsu, Sambo and MMA. Looking to develop his grappling abilities Shinya joined the Paraestra gym and started being coached by master Yuki Nakai.
The aggressiveness of Shinya Aoki was always a factor in his grappling game and in 2004 at the Reversal Cup that came alight as Aoki dislocated his opponent's (Hironaka) arm with a submission. His fast progression in the grappling and MMA circuit also earned Shinya a job alongside his master Nakai as an assistant instructor of the Paraestra gym.
On March 2006 after graduating from University Shinya joined the Police Academy, unfortunately for MMA, the severe regime of the Japanese police force meant that Aoki would possibly never compete again, or at least it would be a long time before he could. After two months training to become a law enforcer, pictures of Aoki training MMA at the TWIST gym were leaked in an online Blog. News began to spread that Shinya might be back, and after a few weeks of speculation, Aoki wrote on his own blog: "Back already? Yes, I've come back. In the two months since April, after experiencing the real world, I found out how important it is for me to live as a mixed martial artist." Shortly after this he signed a big contract with one of the world's biggest and best MMA organizations, Pride FC. Shinya's fast paced and submission focussed game earned him many fans with the high exposure of the event, and he started being considered amongst the top lightweight MMA fighters in the world.
One of Shinya Aoki's favourite positions from is the Rubber Guard. In attempting to further develop this facet of his game, Shinya sought out Eddie Bravo, a Brazilian Jiu Jitsu black belt that specializes in this position. As the Pride FC organization fell down due to financial problems, Aoki as well as several other Japanese fighters found himself without a job. He then joined a new organization, DREAM where he continued his MMA career.
At the Dynamite 2009 New Year's Eve show (a promotion that involves all 3 major Japanese MMA organizations – DREAM, K1 and Sengoku) Shinya Aoki fought against Mizuto Hirota, a fight that earned him much grief even though he won it. In that fight against Hirota, Shinya put his opponent in a submission (hammerlock) and did not let go until his adversary broke his arm, he then followed to "flip the bird" at Hirota while the athlete agonized on the arena. After this the media fell on Aoki severely and his master Yuki Nakai fired Shinya from his role as an assistant instructor at Paraestra (though he continued to be a part of the team). The misconduct however did not blemish his prestige as a fighter and he continued to fight for DREAM and later Strikeforce.
Shinya Aoki Highlight

Shinya Aoki vs Eddie Alvarez

Shinya Aoki vs Pedro Akira (2005)

Shinya Aoki vs Rodrigo Onishi

Shinya Aoki vs Tatsuya Onose

Shinya Aoki vs Satoshi Kohtani