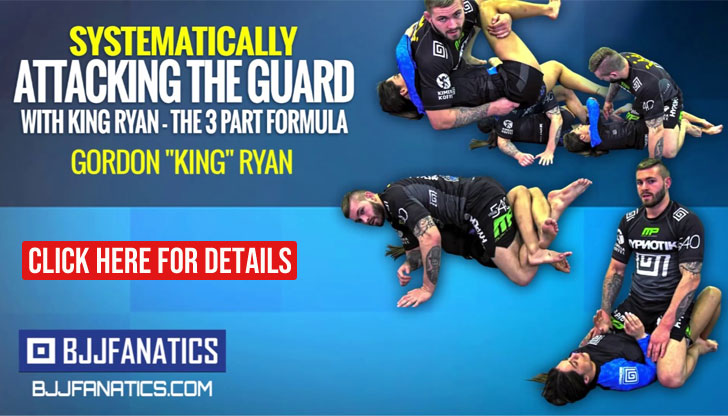 Master Ricardo Cavalcanti is a well known figure in Brazilian jiu jitsu, having earned his black belt under the legendary Carlson Gracie (1995), later receiving his coral belt by Reylson Gracie (February 2016) – a belt that caused some controversy as it was not recognised by the International Brazilian Jiu Jitsu Federation (IBJJ). In 2001 Master Cavalcanti moved to the United States of America from his native Brazil, where he established his own successful academy (Team Cavalcanti), first affiliated with the Carlson Gracie Academy and later associated with Renzo Gracie.
Ricardo Cavalcanti Jiu Jitsu
Full Name: Antonio Ricardo Bittencourt Cavalcanti
Lineage: Mitsuyo Maeda > Carlos Gracie > Carlson Gracie > Ricardo Cavalcanti
Main Achievements:
Pan American Champion (1998 absolute – master)
World Nogi Champion (2010 – senior 3)
California Games Champion (2002)
Pan American Bronze Medallist (2010 – senior 3)
Weight Division: Peso Medio (82kg/181lbs)
Association/Team: Team Cavalcanti (Carlson Gracie)
Ricardo Cavalcanti Biography
Ricardo Cavalcanti was born on the 26th of June, 1964 in Rio de Janeiro, Brazil. He found Jiu Jitsu early in life having had his first class at the age of 7 influenced by his good friend Otavio, after seeing him dismantle his opponent with BJJ in a street fight.
Master Cavalcanti's first coach was none other then Gran Master Alvaro Barreto, a historical figure of the sport. He stayed with barreto until 1978, time in which he moved to the academy of another iconic figure, Carlson Gracie. Cavalcanti stayed true to his master until the time of his passing away (2006), in those years Ricardo climbed up the ladder of success, earning his black belt from the Gracie master in 1995. In his usual spirits, the charismatic Master Carlson liked to surprise his students with the unexpected, and surprised Ricardo Cavalcanti was indeed when he received his black belt outside a steak house in Barra (Rio de Janeiro) after a fine meal.
In June 2001 former UFC Heavyweight Champion, Frank Mir travelled to Rio de Janeiro with his coach to sharpen his Jiu Jitsu. Cavalcanti met Mir as Ricardo had coached Frank Mir's instructor in previous years. When the professional MMA fighter returned to his native USA he invited Ricardo to come along and help with the training. Ricardo Cavalcanti accepted which came to be the first step into Cavalcanti's BJJ academy in America.
After many years in the US, the 5th degree black belt, Mr Ricardo Cavalcanti, has awarded several black belts himself, namely Alan de Freitas, Reynaldo Duarte, Anthony Galeano and of course Robert Lagasca, an athlete that has been under Cavalcanti's guidance since he was a white belt.
Website: rcjiujitsu.com