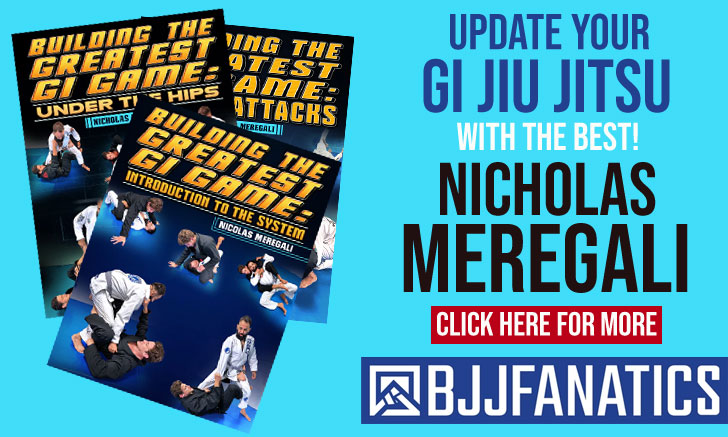 Rodney Ellis is an Australian black belt in jiu-jitsu under the legendary instructor, André Pederneiras of Nova Uniao. Ellis became one of Australia's top grapplers during the mid 2000s decade by winning several important tournaments in that region, particularly in the ADCC organization. Rodney also had a short run at mixed martial arts (MMA), having been part of Nova Uniao's professional MMA team for two years (2004 & 2005).
Rodney Ellis Jiu Jitsu
Full Name: Rodney Alexander Ellis
Nickname: n/a
Lineage: Carlos Gracie > Helio Gracie > Carlson Gracie > Andre Pederneiras > Rodney Ellis
Main Achievements:
1st Place ADCC Australasian Trials (2009)
1st Place AJP World Pro Australasian Trials (2010)
1st Place Pan Pacific Jiu-Jitsu Champion (2007, 2009)
1st Place NSW State Champion (2003 purple, 2004 brown)
2nd Place ADCC Australasian Trials (2001, 2005 & 2007)
Weight Division: Peso Leve (76kg-167lbs), Peso Medio (81kg-181lbs)
Favorite Position/Technique: Omoplata & Guard Pass
Team/Association: Nova Uniao
Rodney Ellis Biography
Rodney Ellis was born on the 28th of April, 1978 in Cronulla, Australia. He was always a very "sporty" child, a characteristic widely supported by his parents, practicing Rugby, Cricket, and "Nippers" among other things.
By the time Ellis turned 11, he started his interest in martial arts, joining a gym where he started practicing Goshin Ryu Ju-Jutsu under Gordon Griffiths. He practiced the traditional Japanese martial art for years, and when he was 17 he started training more often with Larry Papadopoulos (who was a student of Griffiths), it was Larry that introduced Rodney Ellis to Brazilian Jiu-Jitsu.
After his first steps in BJJ, Rodney saw potential in the sport and started taking trips to Brazil to further broaden his knowledge. His first coach in Brazil was Assed Haddad (who now teaches in Florida) at the Osvaldo Alves academy in Rio de Janeiro. Assed graded Ellis with his blue belt, and in 1999 decided to take young Ellis to André Pederneiras's headquarters to train at the famous Nova União Academy. It was Pederneiras who graded Rodney Ellis on his purple and brown always in the presence of Assed Haddad. On the 16th of November, 2005 André Pederneiras graded Rodney as a black belt in a ceremony at Rio de Janeiro, Assed Haddad could not be present as he was in Florida, US at the time.
Writer's Note: Thank you to Infinite MMA, one of Astralia's prime MMA websites, for all the valuable information and for being the bridge between BJJ Heroes and Rodney Ellis for this article.