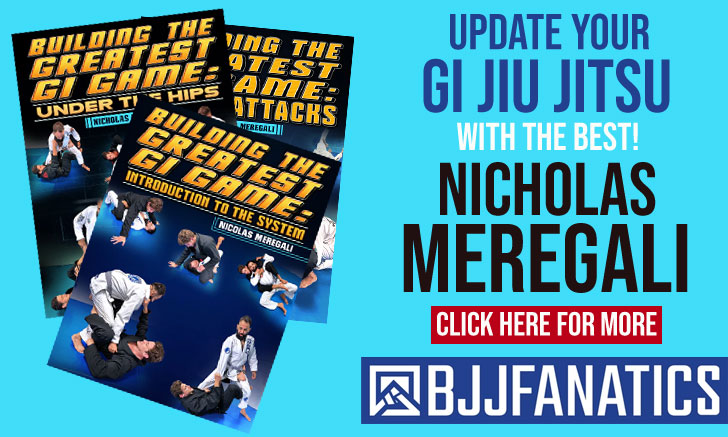 Ronaldo Souza, who is also known in the fighting industry as "Jacaré" (alligator in Portuguese) is one of the best grappling competitors of his generation, as well as in the world of mixed martial arts (MMA). Souza reached legendary in jiu jitsu after his wins over some of the best grapplers to have graced the sport, including Roger Gracie, Fernando Tererê, Robert Drysdale, and more.
Ronaldo Jacaré Souza Jiu Jitsu
Full Name: Ronaldo Souza dos Santos
Nickname: "Jacaré" means alligator which is the symbol of the ASLE jiu-jitsu and judo team, a team where Ronaldo first started competing in combat sports. Souza was ASLE's most prolific competitor, living inside the gym for a big part of his life while also helping the coaching of others. Due to his strong ties with the academy, some started calling him Jacaré. Many also call him "Jaca" which is short for Jacaré.
Lineage: Carlos Gracie > Reyson Gracie > Osvaldo Alves > Henrique Machado > Ronaldo Souza
Main Achievements:
ADCC Superfight Winner (2009 against Robert Drysdale)
1st Place IBJJF World Champion (2004*/2005**)
1st Place CBJJO World Cup Champion (2004**)
1st Place ADCC champion (2005)
1st Place CBJJ Brazilian National Champion (2004)
1st Place IBJJF European Open Champion (2005)
2nd Place IBJJF European Open (2005*)
Main Achievements (Colored Belts):
1st Place IBJJF World Champion (2003/2002 brown belt, 2001** purple belt)
1st Place CBJJ Brazilian National Champion (2002** brown belt)
2nd Place IBJJF World Championship Runner-up (2002* brown belt)
3rd Place CBJJ Brazilian National Championship 3rd Place (2001 purple belt)
* Absolute
** Weight and absolute
Favorite Position/Technique: Guard Passing
Weight Division: Meio Pesado 88kg/194lbs
Association/Team: ASLE (BJJ)
Ronaldo "Jacare" Souza Biography
Ronaldo Souza dos Santos aka "Jacare" was born on the 7th of December, 1979 and contrary to common belief, he was born in Vila Velha, not Manaus, and lived in Cariacica until he was 15 in the Brazilian State of Espirito Santo. As a child, like most Brazilian kids, Ronaldo was a big football/Soccer fan and played competitively in the Goalkeeper position.
Souza did not have an easy upbringing living a less than righteous life in his teens. On the day of his 15th birthday, he witnessed one of his best friends get shot and die in front of him. After this terrible event Jacare's mom moved him to Manaus in the Amazon to go and live with his brother. It was there, around two years after the shooting incident, that Ronaldo would meet his master Henrique Machado. Machado, a BJJ black belt under Osvaldo Alves and also a 5th dan in Judo immediately saw potential in this young 50kg kid and decided to take him under his wing. As Jacare had a precarious lifestyle Master Machado took him under his wing and into his home, teaching him every day and giving Souza the right nutrition while preparing him mentally for competition.
The relationship between the two started when Henrique invited Ronaldo to train Jiu-Jitsu after seeing him playing soccer on the streets. Ronaldo accepted the challenge even though he complained that he didn't like the sport – "too much man hugging" – he said jokingly. After getting a true beating in his first class, Souza's competitive mindset came alight and he returned to try better. With time little Ronaldo was hooked to the sport.
Soon after, the ASLE academy was formed with Henrique Machado at the helm and Ronaldo Souza as one of their prodigal athletes. A.S.L.E stands for "Associação Sensei de Lutas Esportivas" (Sensei Fighting Sports Association). The ASLE team eventually joined Master Team (which became Brasa at a later stage), this merge meant that the ASLE fighters had stronger logistics when competing internationally. Brasa was a well known and structured team that offered a lot to a small up and coming gym such as ASLE, such as a place to stay when competing in Rio de Janeiro and Sao Paulo as well as extra training partners with international experience.
After winning several state championships in the lower belts, Jacare's rise to fame came with the 2003 World Championships Brown Belt Division, in which Jacaré won his weight division and the absolute, submitting all but one fighter. In that same year, Jacare Souza was awarded his Black Belt by the hands of Master Machado. Jacare also has a Black belt in Judo, although it is unclear in what year he received it.
In 2003 he tried his luck in MMA for the first time against the very experienced Jorge Patino, he lost the fight by TKO but learned from the experience. He wasn't ready for the main event in MMA just yet, so he waited another year to prepare before returning to the rings.
In 2004 Jacare went to the World Championships as a black belt, and although he was still a newbie as a Black Belt the show he had provided the previous year gave him already a certain star status and some of the media classified him as one of the favorites to win. Ronaldo Souza put on another good performance placing 2nd on his weight class and winning the most prestigious gold medal in Brazilian Jiu-Jitsu, the Mundial Absolute (Open Weight) Division, taking the final bout against his nemesis Roger Gracie despite an injured arm due to an armbar from roger halfway through the fight. In an interview given to Portal do Vale Tudo in 2007, Jacare discussed the injury stating that the armbar caused all of his ligaments to hyperextend, it also dislocated his elbow and ruptured his muscle detaching it from the bone… But that it had all been more than worth it!
2005 Came with another fantastic year for Ronaldo Jacare, winning the ADCC in his weight division (87kg) and placing second in the absolute losing to Roger Gracie. Later that year he also managed to match his prowess of 2003 at the World Brazilian Jiu-Jitsu Championships with double gold in his weight class (medium heavy) and the absolute black belt division.
Jacaré changed his focus to MMA following a professional mixed martial arts career. He took a little break to make one incursion in the super fight of ADCC (2009) against Robert Drysdale, a match he won on points, but returned to his MMA training straight after. In 2010 he finally achieved his first MMA belt after defeating Tim Kennedy for the Strikeforce Middleweight Title.
Ronaldo Jacare Souza also has a brother who fights in Both BJJ and MMA, his name is Renato Souza.
Ronaldo Souza Grappling Record
47 WINS
BY POINTS


BY ADVANTAGES




BY SUBMISSION




BY DECISION




BY PENALTIES




BY DQ



27 SUBMISSIONS WINS
#fad11b
Flying triangle
7
2
#bf1f6c
Choke from back
4
1
6 LOSSES
BY POINTS


BY ADVANTAGES




BY SUBMISSION




BY DECISION




BY PENALTIES




BY DQ



1 SUBMISSION LOSSES
Ronaldo Souza Fight History
Jacare's Highlight

Jacaré vs Erick Wanderlei