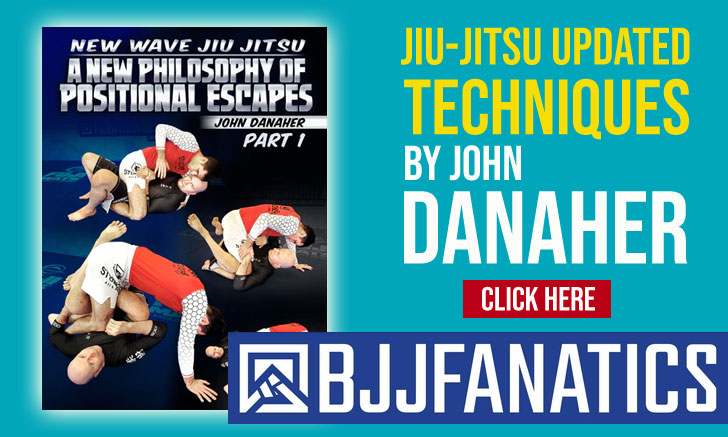 A Brazilian native of Japanese descent, Juan Caio Kamezawa, was regarded by the end of 2012 as one of the hottest Jiu Jitsu prospects in the world, since then the Fábio Gurgel and Luciano Nucci (Casquinha) black belt from the Alliance academy has confirmed this status with several podium spots at the sport's toughest tournaments, including a gold medal at the Brazilian Nationals in 2013.
Juan Caio Kamezawa Jiu Jitsu
Full Name: Juan Caio Kamezawa da Silva
Nickname: N/A
Lineage 1: Mitsuyo Maeda > Carlos Gracie > Helio Gracie >Rolls Gracie > Romero Cavalcanti > Fábio Gurgel > Juan Caio Kamezawa
Lineage 2: Mitsuyo Maeda > Carlos Gracie Sr. > Carlos Gracie Junior > Ryan Gracie > Luciano Nucci > Juan Caio Kamezawa
Main Achievements:
World Champion (2012 brown)
Brazilian National Champion (2013/2014  – closed bracket with team mate)
Asian Open Champion (2008 purple)
Favorite Position/Technique: Guard
Weight Division: Peso Leve (76kg/167lbs)
Team/Association: Alliance academy
Juan Caio Kamezawa Biography
Juan Caio Kamezawa was born in Suzano, state of Sao Paulo on the 13th of January 1988. He started dipping his toes in martial arts through Capoeira when he was 8 years old, an activity he did not pursue for long. His interest for Jiu Jitsu arose when he was 16 years old watching Rodrigo 'Minotauro' fight in Pride FC in Japan.
Juan Caio Kamezawa was in Japan when he started his Jiu Jitsu training,choosing Cristiano Kaminishi to be his first coach. Training for the Purebred team from white to purple belt, he was graded my Mario Reis who was the team supervisor at the time. Due to Juan's life style, he spent much of his time in between Sao Paulo and Japan, choosing to train at TT with Fernando 'Terere' while in Brazil. When TT closed down Juan Caio (a blue belt at the time) moved to the Alliance team together with his team mate Rubens 'Cobrinha'.
In Japan he also trained with Mauricio Dai, from the Bon-Sai team, earning his brown belt from Mauricio (brother of Roberto Satoshi). His black belt was awarded by Fábio Gurgel and Luciano 'Casquinha' on December 2012.
At his first big competition as a black belt, Juan Caio showed his skill, submitting former Pan American Champion Carlos 'Portugues' Vieira and then losing a razor sharp decision to a tough competitor, Zak Maxwel. Kamezawa worked harder and returned to a big competition a few months after this, the Brazilian Nationals, winning the tournament in style and proving his potential at a world class event.
Original photo by BJJ Forum.
Juan Kamezawa Grappling Record
21 WINS
BY POINTS


BY ADVANTAGES




BY SUBMISSION




BY DECISION




BY PENALTIES




BY DQ



9 SUBMISSIONS WINS
#214eb8
Choke from back
44
4
#fad11b
Bow and arrow
11
1
14 LOSSES
BY POINTS


BY ADVANTAGES




BY SUBMISSION




BY DECISION




BY PENALTIES




BY DQ



2 SUBMISSIONS LOSSES
#86e620
Choke from back
50
1
Juan Kamezawa Fight History
ID
Opponent
W/L
Method
Competition
Weight
Stage
Year
4564

Zak Maxwell

Zak Maxwell
L
Referee Decision
Pan American
76KG
R2
2013
4864

Diego Borges

Diego Borges
L
Pts: 6x0
Copa Podio
76KG
GP
2013
4868

Leandro Lo

Leandro Lo
L
Pts: 10x0
Copa Podio
76KG
GP
2013
5791

JT Torres

JT Torres
L
Referee Decision
World Champ.
76KG
4F
2014
6134

Jaime Canuto

Jaime Canuto
L
Pts: 14x0
Rio BJJ Pro
82KG
4F
2014
6809

Andris Brunovskis

Andris Brunovskis
L
Pts: 4x4, Adv
Pan American
76KG
R2
2015
7236

Luan Carvalho

Luan Carvalho
L
Pts: 0x0, Adv
Brasileiro
76KG
F
2015
7445

JT Torres

JT Torres
L
Pts: 2x0
World Champ.
76KG
4F
2015
8582

Jaime Canuto

Jaime Canuto
L
Pts: 2x0
South American
82KG
SF
2015
9978

Michael Liera

Michael Liera
L
Adv
World Champ.
76KG
R2
2016
11844

Erberth Santos

Erberth Santos
L
RNC
BH Summer Open
ABS
SF
2017
12165

Renato Canuto

Renato Canuto
L
Choke from back
Pan American
76KG
8F
2017
12766

Jose Carlos

Jose Carlos
L
Pts: 4x0
Brasileiro
76KG
4F
2017
13120

Yan Lucas

Yan Lucas
L
Pts: 0x0, Adv
World Champ.
76KG
8F
2017
4560

Carlos Portugues

Carlos Portugues
W
Choke from back
Pan American
76KG
R1
2013
4855

Clark Gracie

Clark Gracie
D
---
Copa Podio
76KG
GP
2013
4860

Brandon Magana

W
Footlock
Copa Podio
76KG
GP
2013
5547

Sandro Vieira

W
Pts: 0x0, Adv
Brasileiro
76KG
SF
2014
5781

Juan Vega

W
Pts: 5x0
World Champ.
76KG
R1
2014
5788

Sergio de Oliveira

W
Choke from back
World Champ.
76KG
8F
2014
6653

Rafael Suzuki

W
Armbar
Circuito Paulista
76KG
F
2015
7228

Juliano Rocha

W
Points
Brasileiro
76KG
R1
2015
7230

Unknown

W
Points
Brasileiro
76KG
R2
2015
7232

Jose Thiago

W
Pts: 10x0
Brasileiro
76KG
4F
2015
7235

Sandro Vieira

W
Points
Brasileiro
76KG
SF
2015
7442

Nathan Mendelsohn

Nathan Mendelsohn
W
Choke from back
World Champ.
76KG
8F
2015
8577

Caio Almeida

Caio Almeida
W
Pts: 6x0
South American
82KG
R1
2015
8579

Jake Mackenzie

Jake Mackenzie
W
Wristlock
South American
82KG
4F
2015
9749

Rodrigo Santos

W
N/A
Brasileiro
76KG
8F
2016
9750

AJ Agazarm

AJ Agazarm
W
Pts: 11x2
Brasileiro
76KG
4F
2016
9755

Sandro Vieira

W
N/A
Brasileiro
76KG
SF
2016
9973

Pedro Farias

W
Pts: 7x2
World Champ.
76KG
R1
2016
11842

Romes Ramos

W
Bow and arrow
BH Summer Open
ABS
4F
2017
12148

Cristian Lopez

W
N/A
Pan American
76KG
R1
2017
12753

Rafael Azevedo

W
Choke from back
Brasileiro
76KG
R1
2017
12758

Paulo Vertuan

W
RNC
Brasileiro
76KG
R2
2017
Juan Caio Kamezawa vs Romes Ramos 2017