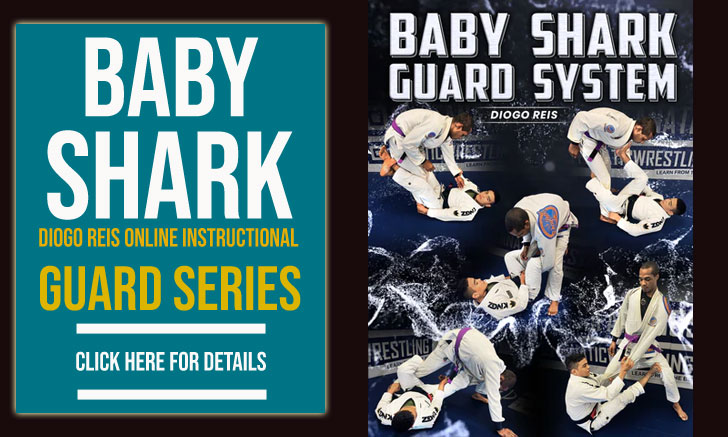 Leonardo Santos is a Brazilian Jiu-Jitsu black belt from the Nova Uniao team, being one of the most important fighters for BJJ in the early 2000s. With numerous titles in his grappling career, Leo Santos was regarded by many as the best lightweight fighter of his generation, having victories over several great fighters such as Leo Vieira and Tiago Alves amongst many others. in 2006 Leo Santos ended his career with the kimono to follow his brother's footsteps (Wagnney Fabiano) towards MMA fighter, and in 2013 Leonardo Santos was part of the cast of the TUF Brazil 2 reality show, a program produced by the UFC with the intention of seeking high-end Mixed Martial Arts talent in the South American country.
Leo Santos Jiu Jitsu
Full Name: Leonardo Silva dos Santos
Nickname: Leonardo is often mentioned as Leo which is short for Leonardo.
Lineage: Mitsuyo Maeda > Luiz França > Oswaldo Fadda > Sebastião Ricardo > Wendell Alexander > Leonardo Santos
Main Achievements/Record (BJJ):
1st Place CBJJO World Cup (2002 / 2003 / 2004 / 2005)
1st Place ADCC Brazilian Trials – RJ (2005)
2nd Place IBJJF World Championship (2001)
3rd Place IBJJF World Championship (2000)
4th PlaceADCC World Championship (2005)
Favorite Technique: Butterfly Guard Sweep
Weight Division: Peso Leve (76Kg/167lbs)
Association/Team: Nova Uniao
Leonardo Santos Biography
Leonardo Santos was born on the 5th of February 1980 in Rio de Janeiro, Brazil. He started training jiu-jitsu when he was 4 years old under the legendary trainer Wendell Alexander (Co-Founder of Nova Uniao) in Sao Joao de Merití (Rio de Janeiro) at the Mello Tenis Club. Although Leo as a kid had other interests (mainly soccer) and didn't enjoy training all that much, he felt obliged to train as his older cousin and brother (MMA fighter Wagnney Fabiano) were avid Jiu-Jitsu practitioners. With time Leo Santos started enjoying the benefits of jiu-jitsu and also started enjoying the BJJ routine, success in BJJ Comps came with this new found love for the gentle art.
In 1995 Mr. Alexander (Leo's Coach) joined arms with Dedé Pederneiras to make Nova Uniao, a team that quickly would become one of the strongest BJJ teams in the world, at the time of the merge, Leo Santos was already seen as a star in the making.
In 2002 Leo stopped competing at the Mundial (CBJJ World Championships) as this competition did not offer prize money to its competitors. This was something that a lot of fighters pressed for and which catapulted the rise of CBJJO (more explained on the BJJ Mundials Page), Leo Santos started competing in CBJJO's tournaments only (with Gi) and was undefeated for over 5 years in that organization becoming widely considered by the media and the followers of the sport as one of the top 3 lightweights in BJJ at the time.
In 2006 after a short spell helping his brother Wagnney with his academy in Canada, Leonardo decided to dedicate himself fully to MMA. This shift would not be as smooth as he wished for, with several setbacks, namely in finding big names to fight against and some problems with promoters and MMA organizations such as BAMMA. In 2013, 7 years after Leonardo began his MMA career, Leo Santos was part of The Ultimate Fighter Brazil 2 (Nogueira vs Werdum), a reality TV program produced by the UFC (Ultimate Fighting Championship) which was Leo Santos' first step in the big league of Mixed Martial Arts.
Leonardo Santos Grappling Record
18 WINS
BY POINTS


BY ADVANTAGES




BY SUBMISSION




BY DECISION




BY PENALTIES




BY DQ



9 SUBMISSIONS WINS
#86e620
Choke from back
22
2
#d1212a
Baseball choke
11
1
#224aba
Flying armbar
11
1
9 LOSSES
BY POINTS


BY ADVANTAGES




BY SUBMISSION




BY DECISION




BY PENALTIES




BY DQ



3 SUBMISSIONS LOSSES
Leonardo Santos Fight History
ID
Opponent
W/L
Method
Competition
Weight
Stage
Year
281

Royler Gracie

Royler Gracie
L
Adv
World Champ.
70KG
SF
1999
389

Marcio Feitosa

Marcio Feitosa
L
Adv
World Champ.
76KG
SF
2000
479

Fernando Terere

Fernando Terere
L
Pts: 4x0
Rio x Sao Paulo
75KG
SPF
2000
517

Matt Serra

Matt Serra
L
RNC
ADCC
77KG
SF
2001
591

Marcio Feitosa

Marcio Feitosa
L
Adv
World Champ.
76KG
F
2001
1182

Marcelo Garcia

Marcelo Garcia
L
Pts: 0x0, Pen
ADCC
77KG
SF
2005
1183

Jake Shields

Jake Shields
L
RNC
ADCC
77KG
3PLC
2005
1225

A. Cacareco

L
Heel hook
ADCC
ABS
R1
2005
2251

Gregor Gracie

Gregor Gracie
L
Pen
ADCC
77KG
4F
2009
259

Suyan Queiroz

Suyan Queiroz
D
---
Brasileiro
82KG
SF
1999
513

Leonardo Vieira

Leonardo Vieira
W
Pts: 3x0
ADCC
77KG
4F
2001
519

Rodrigo Gracie

Rodrigo Gracie
W
Pts: 2x0
ADCC
77KG
3PLC
2001
932

Roberto Werneck

W
Baseball choke
World Cup
76KG
4F
2003
934

Rodrigo Feijao

W
Clock choke
World Cup
76KG
F
2003
962

M. Hayakawa

W
Armbar
Shotoo
ABS
SPF
2004
968

Carlos Portugues

Carlos Portugues
W
Pts: 9x0
BB Challenge 3
76KG
SPF
2004
1080

Ricardo Luiz

W
Pts: 9x0
World Cup
76KG
R1
2004
1081

Jackson Moura

W
Choke from back
World Cup
76KG
R2
2004
1082

Gabriel Willcox

W
Choke from back
World Cup
76KG
4F
2004
1108

Gustavo Falcirolli

W
Pts: 2x0
GP Blackbelt
70KG
R1
2004
1113

Fredson Paixao

Fredson Paixao
W
Pts: 5x0
GP Blackbelt
70KG
SF
2004
1114

Reinaldo Ribeiro

Reinaldo Ribeiro
W
Pts: 4x0
GP Blackbelt
70KG
F
2004
1175

Jason Brudvik

W
Points
ADCC
77KG
R1
2005
1178

George St Pierre

W
Flying armbar
ADCC
77KG
4F
2005
1260

Rodrigo Feijao

W
Katagatame
World Cup
76KG
F
2005
1272

Roberto Ribeiro

W
Ezekiel
World Cup
75KG
SF
2005
1334

Daisuke Sugie

W
Ezekiel
Bull Terrier Pro
ABS
SPF
2005
2248

Yoshiyuki Yoshida

W
Points
ADCC
77KG
R1
2009
Leonardo Santos vs Mitsuyoshi Hayakawa (Superfight)

Leonardo Santos vs Roberto Werneck (World Cup 2003)

Leo Santos vs Paulo Pinheiro