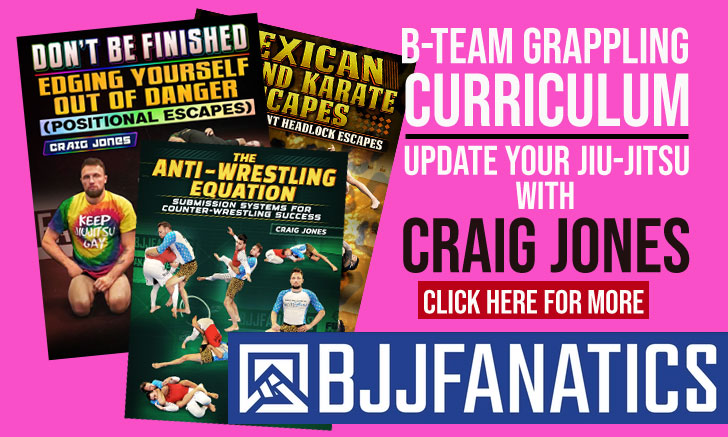 Livia Gluchowska (also Liwia Gluchowska) is a Polish-Australian grappler, and a black belt in Brazilian jiu jitsu under Lachlan Giles and Thiago Stefanutti. Competitive by nature, Gluchowska practised both gymnastics and cycling at a high level before finding jiu jitsu – a sport in which Livia thrived, winning important tournaments such as the IBJJF World Champion (gi and no-gi) as well as the IBJJF Asian International Open.
Livia Gluchowska Jiu Jitsu
Full Name: Liwia Gluchowska
Nickname: Although Gluchowska's passport spells her first name as Liwia, she is commonly referenced as Livia (with a 'V').
Lineage: Mitsuyo Maeda > Carlos Gracie > Helio Gracie > Carlson Gracie > Orlando Saraiva > Paulo Streckert > Thiago Stefanutti (> Lachlan Giles) > Livia Gluchowska
Main Achievements:
Copa Podio Superfight Winner (2016)
UAEJJF Abu Dhabi World Pro 2nd Place (2018)
ADCC Asian Trials 2nd Place (2015)
UAEJJF Abu Dhabi World Pro 3rd Place (2017)
Main Achievements:
IBJJF World Champion (2016 brown, 2013 blue)
IBJJF World No-Gi Champion (2013 purple)
IBJJF Asian International Open Champion (2014 purple, 2016 brown)
IBJJF Melbourne International Open Champion (2015** purple)
IBJJF Melbourne International No-Gi Open Champion (2015 purple)
IBJJF World Championship Runner-up (2015 purple)
CBJJ Brazilian National Championship Runner-up (2014 purple)
Favorite Position/Technique: Open Guard
Weight Division: Peso Galo (48,50 kg / 107.0 lbs), Peso Pluma (53,50 kg / 118.0 lbs)
Team/Association: Academia Maromba
Livia Gluchowska Biography
Livia Gluchowska was born on September 14, 1984 in Opole – Poland while growing up in neighbouring Wroclaw.
It was while living in Poland, at the age of 7 that Livia was introduced to gymnastics. Her talent shined through early on, and as a promising junior athlete she competed all around Europe before moving to Australia as a 12 year old (1996).
Settled in her new Australian home Gluchowska continued her career as a gymnast, making it to the Aussie national team. During this period she travelled the world and trained 32 hours per week, a schedule maintained for almost 7 years.
Gymnastics is a highly taxing sport where a 19 year old athlete is widely regarded as past her prime. Livia agreed with this sentiment and when the time came she chose to leave the sport, finding in cycling her new passion. A natural born competitor, Gluchowska almost immediately started racing on the national circuit. Her aspirations in the sport came to a halt at 24 years of age, when Livia decided to give elite sports a rest to prioritise a university degree and the pursuit of a regular job.
Livia went on to study science and eventually graduated with a Bachelor of Physiotherapy, with Honours, from the University of Melbourne. In the meantime she started lifting weights to keep fit. The lack of a competitive outlet didn't settle with Gluchowska, who in 2010 decided to start training Brazilian jiu jitsu.
Two weeks into her training, Livia travelled to Rio de Janeiro on holiday. Initially planning a relaxed escape from her busy Melbourne life, she soon found herself rolling on the mats of Fightzone in Copacabana. The gym of Ricardo Vieira. The positive experience further cemented her wish to continue grappling when she returned to Australia, which she did.
Daniel Shaw was Livia's first instructor who awarded Gluchowska her blue belt. From then on Livia's BJJ tuition was taken over by Lachlan Giles and Thiago Stefanutti of Maromba JJ.
It was during Livia's purple belt campaign that her international career in the sport of grappling truly took off. This happened thanks to Gluchowska's wins at the 'Mundial', No-Gi Worlds and Asian Open, which put her name on the map as one of the rising stars in this discipline.
Gluchowska's brown and black belts would come from the hands of the aforementioned Lachlan Giles and Thiago Stefanutti. The latter on the May 3, 2017.
Livia Gluchowska purple belt match at 2014 CBJJ Br Nationals

Livia Gluchowska Spider Guard Pass