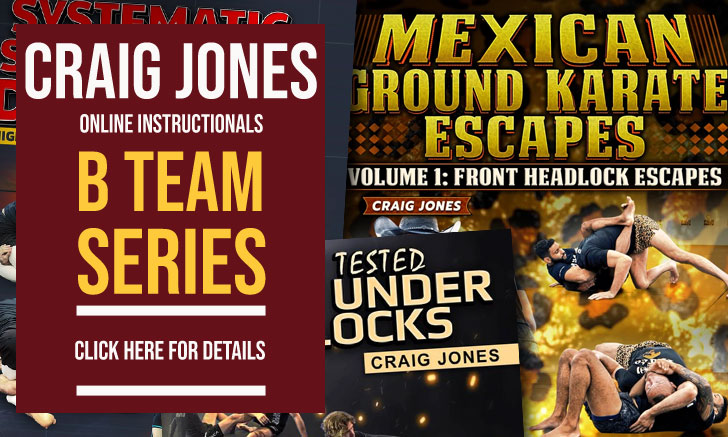 Cosmo Dias is a Brazilian jiu jitsu coral belt (7th degree), and a black belt under Master Nonato Machado. One of the most charismatic figures in this sport/martial art, Dias started competing during his late teens and continued being an avid competitor well into his 50's. Challenging himself in a number of sports, from jiu jitsu to freestyle wrestling, long distance running, open water swimming (marathon swimming) and more, Cosmo Dias is also a strong advocate for the Krishna mantra, a doctrine based on non-violence.
Cosmo Dias Jiu Jitsu
Full Name: Cosmo Ferreira Dias
Nickname: N/A
Lineage: Mitsuyo Maeda > Carlos Gracie > Reyson Gracie > Nonato Machado > Cosmo Dias
Main Achievements:
IBJJF International Masters & Seniors Champion (2016/2012 Senior 4, 2010/2008 Senior 3)
CBJJ Brazilian National Champion (2016 Master 5, 2003/2001 Senior 2)
Amazonense de Jiu-Jitsu Pro Champion (2017 Master)
Amazon Open Champion (2017 Master)
World Pro Stars Champion (2017)
Amazon Warriors No-Gi Champion (2017**)
IBJJF International Masters and Seniors 3rd Place (2011/2009 Senior 3)
* Absolute
** Weight and absolute
Favorite Position/Technique: Pressure Passing
Weight Division: Peso Leve (76,00 kg /168.0 lbs)
Team/Association: Nova Uniao
Cosmo Dias Biography
Cosmo Dias was born on September 10, 1961 in Rio Purus (Purus River) – a small village in the Brazilian state of Amazonas, inside the Amazon jungle. The Dias family moved to Manaus (capital of Amazonas) when Cosmo was of a young age, where he was raised.
Growing up in dire conditions, Dias lived a destitute life, often eating from trash cans and leftovers found on the streets. This life also led Cosmo down to the underground circuit of bare knuckle fighting in Manaus, which he used as a way to generate an income to buy food. These fights called for the attention of a local jiu jitsu instructor who invited Cosmo to try one of his classes, as a way to improve his skills and earn a better living. Dias was 18 years old at the time, and being man handled by a blue belt during his first class proved the efficiency of the art. He immediately signed on to Master Ivan's classes at 'Academia Samurai', becoming one of Ivan's most avid students.
The Samurai academy, led by coach Ivan Chaga used a more traditional style of jiu jitsu, with grappling, punches and kicks. It was geared towards no-holds-barred, but had a weak emphasis on the ground. Cosmo Dias went up to brown belt under his coach's program, but as he wanted to progress and possibly compete in the ring (vale-tudo/no-holds-barred rules) at the highest stage, he was advised by coach Chaga to reach out to a higher level academy, one where he could learn a more advanced curriculum.
Cosmo Dias found the standard he was looking for at Master Nonato Machado's academy, one of the grappling pioneers in the region. Cosmo arrived with the intent of improving his overall game for vale-tudo, taking his son 'Kiki' Melo with him. Kiki to learn the ground game and Dias the ring game.
As he carried on training at the Nonato Machado academy, Cosmo grew increasingly frustrated when rolling on the ground. He was a brown belt, but was repeatedly tapped-out by the lower belts and soon decided to swallow his ego and start allocating more time to the ground. Dias spent countless hours drilling positions with the guidance of Nonato and his assistant instructor 'Ajuricaba', greatly improving that aspect of his game and earning his black belt from Master Nonato. This way Cosmo became Nonato's first black belt.
Shortly after earning his black belt, Cosmo moved to São Paulo, to be closer to a more competitive circuit. He spent 9 years competing up and down the country in a variety of combat sports. During this period, at the age of 27 Cosmo Dias discovered the Krishna philosophy, becoming a practicing member of the Hare Krishna mantra of non violence and adopting a vegan diet.
Throughout his life Cosmo Dias suffered from asthma, and as per his doctor's recommendation he started practicing swimming regularly as a way to prevent his asthma attacks. The advice worked perfectly, and being always fascinated by challenges Dias soon decided to compete in swimming marathons. First doing 5 kilometre journeys, then competing in 10 and 21km marathons.
At 40 years of age, Dias was introduced to Olympic wrestling (freestyle), a sport he fell in love with and competed extensively well into his 50's, while competing also in jiu jitsu, running marathons, swimming marathons and triathlons.
In 2014 the Confederação Brasileira de Jiu-Jitsu Esportivo (CBJJE) honoured Cosmo Dias with the grade of coral belt (7th degree).
Raising his children in humble surroundings, among high levels of gun crime and drug trafficking, Master Cosmo Dias made certain his children and grandchildren grew up inside a healthy jiu jitsu orientated environment, leading them all to become black belts in their own right. One of Cosmo's sons, Kiki Melo, became one of the best rooster-weights of his generation, and a black belt world champion.
Cosmo Dias' children (all black belts) are:
Arlison dos Santos Melo (Kiki).
Karina dos Santos Dias.
Diego dos Santos Dias.
Cosmo Dias' grandchildren (all black belts) are:
Kauã Dias Reis.
Kaline Dias Reis.
Photo by Samara Souza
Cosmo Dias vs Wladimir Brito (2011)

Cosmo Dias Competing at the Amazonas State Championship (2017)