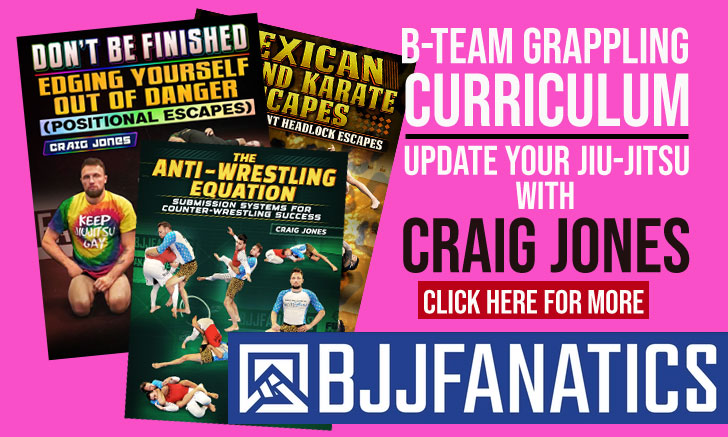 Gezary Matuda is a Brazilian Jiu Jitsu black belt under the legendary Ricardo Libório and one of the top competitors of her generation. Known for having what many have called "the most exciting style in BJJ" Gezary has also collected the accolades to go with, these include wins at the IBJJF World and Pans Championships at the black belt level.
Gezary Matuda Jiu Jitsu
Full Name: Gezary Matuda Kubis Bandeira
Nickname: Gezary is often called 'Ge', a nickname that has followed her since childhood which is short for Gezary.
Lineage: Mitsuyo Maeda > Carlos Gracie > Carlson Gracie > Ricardo Libório > Gezary Matuda
Main Achievements:
IBJJF World Champion (2016/2014/2013)
IBJJF Pan American Champion (2018/2016/2015)
IBJJF European Open Champion (2017)
Main Achievements (Colored Belts):
IBJJF World Champion (2012 brown, 2010 purple)
IBJJF Pan American Champion (2011 brown, 2010 purple)
CBJJE World Cup Champion (2009 blue)
CBJJF South American Cup Champion (2009 blue)
Favorite Position/Technique: Armbar
Weight Division: Peso Pluma (53,50 kg / 118.0 lbs)
Team/Association: American Top Team
Gezary Matuda Biography
Gezary Matuda Bandeira was born on the 12th of July, 1983 in Curitiba, state of Paraná – Brazil. Her martial arts life started at the age of 15 through Capoeira. Two years later she added Muay Thai to her training, influenced by her brother who was a thai-boxer at the time. Gezary spent many years training, and it was through her Muay Thai coach that she found Jiu Jitsu in 2004. Her striking coach believed she should add some ground work to her training regime, as a result Matuda became a student of BJJ coach, Carlos 'Penão' Alexandre Conceição (a black belt under Carlson Gracie).
Although Gezary had always requested her Thai Boxing coach to fight, she never managed to get her time on the ring competitively. In Jiu Jitsu, on the other hand, she started competing with less then a month of training. This competitive facet of BJJ really captivated Gezary who became more and more a Jiu Jitsu fan, relegating the striking game.
'Penão' awarded Gezary all her belts from white to purple, after which Matuda moved to the United States with her husband. There she sought out coach Ricardo Liborio and his American Top Team. It was there that Gezary earned her brown and later her black belt (on July 2012) after winning the world championship.
When interviewed for this piece, Gezary left a message: "Thank you to BJJ Heroes, always believe in your dreams and never let anyone tell you what you can and cannot do! Believe it and it will happen! Osu".
Gezary Matuda vs Angelica Vieira

Gezary Matuda vs Nyjah Easton

Gezary Matuda Highlight