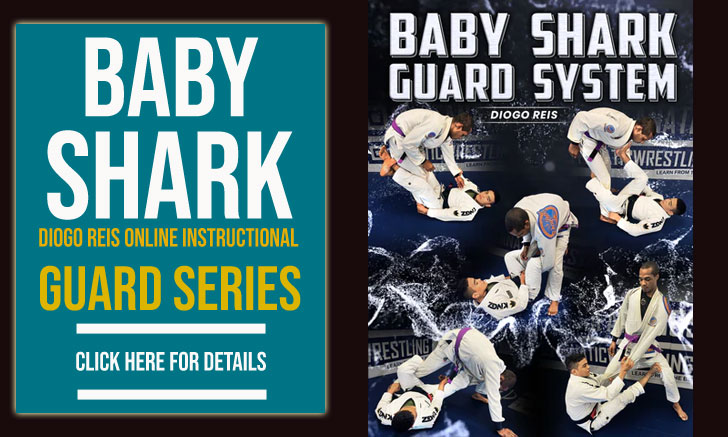 Daniel Azevedo is one of the top jiu jitsu fighters in the Super Pesado weight division. This Cia Paulista standout moved from his hometown of Brasília to Sao Paulo in 2007 looking find more competitive sparring partners, a shift that has paid off in 2010 with two extremely important wins at the World BJJ Cup (CBJJE) and Sao Paulo Cup (WLPJJ). Daniel moved to the United States at a later stage, joining Fight Sports of Roberto Abreu, becoming one of the biggest names in the Miami grappling scene.
Daniel Azevedo Jiu Jitsu
Full Name: n/a
Nickname: n/a
Lineage: Mitsuyo Maeda > Carlos Gracie > Helio Gracie > Rickson Gracie > Marcelo Bering > Valdomiro Junior > Milton Maximiano > Carlos Vieira > Daniel Azevedo
Main Achievements:
SP Cup Champion (2010)
Miami Open Champion (2013 weight & absolute)
World Jiu Jitsu Cup Champion (2010 – CBJJE)
Pan American Champion (2007 – brown belt division)
Weight Division: Super Pesado (-100kg/221lbs)
Favourite Position/Technique: Closed Guard
Team/Association: Fight Sports
Daniel Azevedo Biography
Daniel Azevedo was born in Brasília, the capital of Brazil. Daniel started training Jiu Jitsu in 2000 by his brother's influence. His brother had been hooked on BJJ since 1994 after watching the first UFC and had been trying to convince him to train for years. Daniel Azevedo's very first coach was the prestigious Carlos Vieira (also known as "Portugues"), he taught Daniel through the system, from white belt to black belt, a rank he achieved in 2007 after he won the Pan American championship.
Around that same time (2007) his coach, "Portugues" left Brasília to begin a teaching career abroad (first in Finland, then Spain until settling in Australia), leaving Daniel without a leader. Daniel Azevedo then moved to Sao Paulo to work a 9 to 5 job within his academic formation, Computer Science. He also started training at the Companhia (Cia) Paulista's headquarters with Max Trombini. But in mid 2009 he took the decision of a life time, realizing that his job did not make him happy, he quit to dedicate himself fully to BJJ (accepting that in the process his wages would go down by 75%). He started teaching and training full time at the Paulista academy. The Cia Paulista has been a shadow of its former self in the last few years, being away from team podiums for a while, but has picked up the pace recently with fighters such as Daniel Azevedo and Eduardo Santoro.
Daniel Azevedo at the Brazilian National