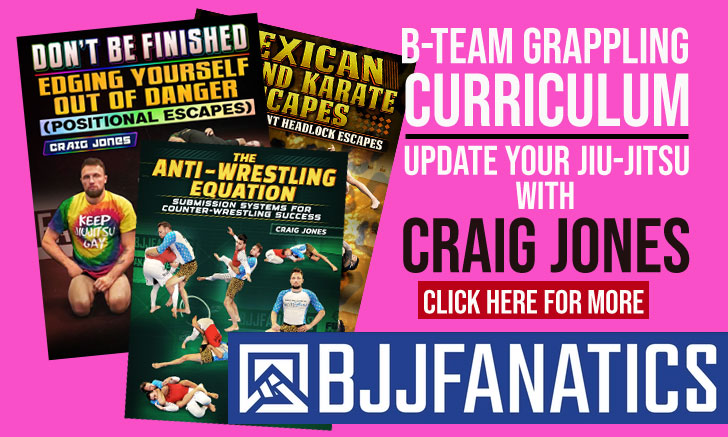 Luan Azevedo Lima, commonly known as Luan Azevedo, is a jiu-jitsu black belt under José Tiago Barros and Cicero Costha as well as a member of the PSLPB (Projeto Social Lutando Pelo Bem) team in the sport's international circuit. Originally from Minas Gerais (Brazil) Luan gained notoriety during his colored belt run while competing in the São Paulo State tour, where he conquered numerous titles, while also winning on a national level, where he achieved 2 national titles and 1 South American Championship before earning his black belt on August 2019.
Luan Azevedo Biography
Full Name: Luan Azevedo Lima
Nickname: N/A
Lineage: Carlos Gracie > Helio Gracie > Rickson Gracie > Marcelo Behring > Waldomiro Perez > Roberto Godoi > Marco Barbosa > Cicero Costha > Tiago Barros > Luan Azevedo
Main Achievements:
1st Place UAEJJF Grand Slam, RJ (2019)
1st Place IBJJF Curitiba Spring Open (2019)
2nd Place IBJJF World Championship (2021)
Main Achievements (Colored Belts):
1st Place CBJJ Brazilian Nationals (2016 blue, 2017** purple)
1st Place IBJJF South Brazilian Championship (2019 brown)
1st Place IBJJF South American Championship (2017 purple)
2nd Place CBJJ Brazilian Nationals (2019 / 2019 brown)
2nd Place IBJJF South American Championship (2016 purple)
Favorite Position/Technique: Guard Passing
Weight Division: Peso Pesado (94,30 kg /208.0 lbs)
Team/Association: PSLPB
Luan Azevedo Lima Biography
Luan Azevedo was born on November 10, 1998, in Pescador a municipality in the state of Minas Gerais in the Southeast region of Brazil, growing up in the neighboring town of Governador Valadares.
Drawn to martial arts from a very young age, by the time he was 4 years old, Luan was on the mats, training. First with karate – only for a couple of months, and soon after with jiu-jitsu and Thai Boxing, Azevedo was also precocious at competing, as he almost immediately asked to start competing in jiu-jitsu.
Azevedo's first steps on the mats were taken under the guidance of coach Jackson Moura of the De La Riva Team, his training would later be taken by Diego Balunta and finally Patrick Vandesteen of the Centro De Treinamento Pitbull, where he arrived as a green belt. It was coach Vandesteen who introduced Luan to Cicero Costha, leader of the São Paulo based team: PSLPB.
Luan was 12 to 13 years old when he met Master Cicero for the first time, traveling to São Paulo to train with the legendary instructor. This visit led him to move to the state capital to work with PSLPB team leader, going on to become a full-time athlete from the time he earned his blue belt. From green onwards, all belt promotions were led by Costha, with the exception of his black belt, which was handed by the PSLPB team "captain" Tiago Barros with the full approval. A ceremony that took place in August 2019.
Luan Azevedo Grappling Record
17 WINS
BY POINTS


BY ADVANTAGES




BY SUBMISSION




BY DECISION




BY PENALTIES




BY DQ



3 SUBMISSIONS WINS
#86e620
Baseball bat choke
33
1
6 LOSSES
BY POINTS


BY ADVANTAGES




BY SUBMISSION




BY DECISION




BY PENALTIES




BY DQ



1 SUBMISSION LOSSES
Luan Azevedo Fight History
ID
Opponent
W/L
Method
Competition
Weight
Stage
Year
22999

Faisal AlKitbe

Faisal AlKitbe
L
Pts: 3x0
Grand Slam AD
94KG
R1
2020
27619

R. Vasconcelos

L
Pts: 0x0, Pen
Pan American
94KG
8F
2021
29568

Kaynan Duarte

Kaynan Duarte
L
RNC
World Champ.
94KG
F
2021
33699

Igor Schneider

Igor Schneider
L
Points
Austin SMO
ABS
SF
2022
38446

Lucas Norat

Lucas Norat
L
Referee Decision
Pan American
94KG
R1
2023
40335

Jackson Sousa

Jackson Sousa
L
Pts: 6x0
World Champ.
94KG
8F
2023
22113

Erick Guaraci

W
Points
Curitiba SPO
94KG
SF
2019
22115

Fernando Reis

Fernando Reis
W
Referee Decision
Curitiba SPO
94KG
F
2019
22339

Caue Rodrigues

W
Pts: 4x0
Grand Slam RJ
94KG
4F
2019
22342

Fellipe Trovo

Fellipe Trovo
W
Pts: 0x0, Adv
Grand Slam RJ
94KG
SF
2019
22344

Adam Wardzinski

Adam Wardzinski
W
Pts: 0x0, Adv
Grand Slam RJ
94KG
F
2019
23269

Lucas Moutinho

W
Points
Sul Brasileiro
94KG
SF
2020
23270

Marcos Aurelio

W
Points
Sul Brasileiro
94KG
F
2020
23378

Gabriel Busque

W
Pts: 5x0
Curitiba SO
94KG
4F
2020
23379

Thiago Vicente

W
Choke
Curitiba SO
94KG
SF
2020
23380

Ricardo Peruffo

W
Pts: 9x0
Curitiba SO
94KG
F
2020
29556

Adam Wardzinski

Adam Wardzinski
W
Pts: 0x0, Adv
World Champ.
94KG
R1
2021
29565

Rider Zuchi

Rider Zuchi
W
Referee Decision
World Champ.
94KG
4F
2021
29567

Dimitrius Souza

Dimitrius Souza
W
Referee Decision
World Champ.
94KG
SF
2021
33420

Filipe Pimentel

W
Choke
American Nat.
94KG
SF
2022
33689

Patrick Goncalves

W
Baseball bat choke
Austin SMO
94KG
SF
2022
33691

Filipe Pimentel

W
Pts: 4x0
Austin SMO
94KG
F
2022
41500

Marlon Tanaka

W
Points
Austin SMO
94KG
RR
2023