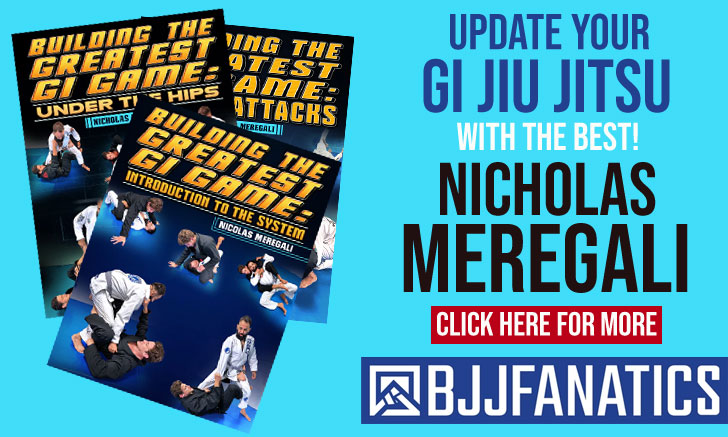 Ricardo Feliciano Pereira, commonly known as "Pantcho" (Pancho) is a Brazilian jiu-jitsu black belt under Leonardo Vieira and a Checkmat team representative in competitive jiu-jitsu, while being also Team Quest's grappling head coach – Dan Henderson's well known mixed martial arts (MMA) academy. Feliciano started working with Henderson in 2009 at The Ultimate Fighter (TUF) series, going on to establish Team Quest's jiu-jitsu program from then.
Ricardo Feliciano Jiu-Jitsu
Full Name: Ricardo Feliciano Pereira
Nickname: "Pantcho", the name dates back to Ricardo's infancy and its origin has been lost in time.
Lineage: Carlos Gracie > Helio Gracie > Rolls Gracie > Romero Cavalcanti > Leonardo Vieira > Ricardo Feliciano
Main Achievements:
CBJJ Brasileiro Champion (2004* purple)
USBJJF/IBJJF American National Champion (2015)
IBJJF Pans No-Gi Champion (2007)
CBJJ Brazilian Teams Nationals Champion (2006 brown)
IBJJF World No-Gi Championship Runner-up (2011)
IBJJF Pans Championship Runner-up (2015 Master 1)
CBJJ Brasileiro Championship Runner-up (2006 brown)
CBJJ Brazilian Teams Nationals Runner-up (2004 purple)
IBJJF Masters World Championship 3rd Place (2015** Master 1)
IBJJF Pans Championship 3rd Place (2017** Master 2, 2011/2009)
CBJJ Brasileiro Championship 3rd Place (2015*/2003 purple)
Favorite Position/Technique: Half Guard (top)
Weight Division: Pesadíssimo (+100,50 kg / 222.0 lbs)
Team/Association: Checkmat JJ
Ricardo Feliciano Biography
Ricardo Feliciano was born on August 7, 1981, in the state of São Paulo – Brazil, spending the majority of his formative years in the district of Ipiranga.
Martial arts appeared in Feliciano's life as a toddler through judo, an activity he played up until his 10th birthday. Ricardo went on to play different sports such as handball and basketball before finding jiu-jitsu at the age of 14.
Pantcho started his jiu-jitsu learning process under the guidance of a Pedro Hemetério blue belt named Demetrius, who taught near Feliciano's home. Ricardo's instruction would later pass by Carlos Luz (1996), Rocian Gracie (1998) and Severino Soares da Silva – also known as Dida (RIP), who was of great importance in Pantcho's development as a grappler.
Under Dida's tutelage, Ricardo Feliciano started competing more regularly. Severino followed and incentivized Ricardo's career from up-close, even allowing Ricardo to live in the gym enabling Pantcho to train full time. This important step in Pantcho's grappling development also allowed Ricardo to envision and work towards a career in this sport/martial art.
It was while pursuing his dream of becoming a professional athlete that Ricardo Pantcho made the hard decision of leaving Dida JJ, moving to the Brasa Clube de Jiu Jitsu headquarters (2004), a mat led by Leozinho vieira – the team's co-founder and head coach. Even though Feliciano was already a purple belt at the time, sharing the mats with the likes of Lucas Leite, Robert Drysdale, Demian Maia, Marcel Louzado, etc made a big impact to his training mentality. It was also at this training facility that Pantcho saw a real future for his long term goals of making a living in the sport.
Following Leozinho's teachings, Feliciano earned his brown and black belts, the latter on September 30, 2007. Shortly after being promoted Ricardo decided to leave his life behind to try and make a living from jiu jitsu in Europe, traveling to Poland with a fellow teammate for this effect. This would be a short trip as only a few months later Leonardo Vieira split from the Brasa academy, assembling Pantcho to assist him in starting another team – Checkmat JJ.
Checkmat started in 2008 and Ricardo Feliciano helped quickstart Sao Paulo's headquarters, working as Vieira's right-hand man. Later that year Leozinho opened a Checkmat affiliate in La Habra – California, handing the gym's classroom to Pantcho.
Feliciano spent around 1 year in La Habra before he was referenced as a good match-up for Team Quest, Dan Henderson's gym – who were in need of a grappling/jiu-jitsu instructor. Ricardo did one trial class and was immediately assigned to be part of Henderson's team at (TUF) The Ultimate Fighter: United States vs. The United Kingdom. After this positive experience, Pantcho was signed on as a full-time coach at Team Quest (TQ) in Temecula.
Once at TQ Patcho helped develop a jiu jitsu program inside this mixed martial arts (MMA) oriented gym, while also helping the professional cage fighters with their ground games. A role that earned him many positive remarks from some of the world's top fighters.
Ricardo Feliciano vs Rod Wilson

Ricardo Feliciano vs Carlos Farias