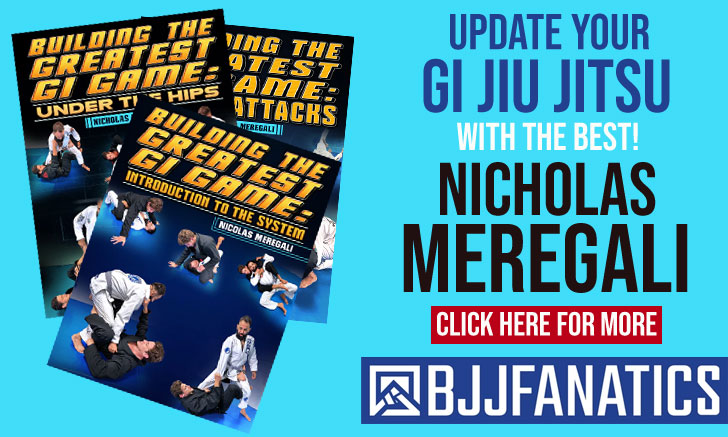 Luciana Dias, commonly known as "Luka" Dias is a Brazilian jiu jitsu black belt under Wellington "Megaton" Dias and Royler Gracie. A true pioneer for women's jiu jitsu as well as one of the most accomplished female competitors of all time, Luka holds numerous titles at the highest level and 3 wins over the iconic 7 time world champion Gabrielle Garcia, two of which by submission. Dias is also the wife of the aforementioned and legendary BJJ competitor Wellington Dias and stepmother to black belt world champion Mackenzie Dern.
Luciana Dias Jiu Jitsu
Full Name: Luciana Tavares Dias
Nickname: Growing up Luciana used to play a game with her friends, based on a famous TV show. The character she always chose in the game was "Luke Street", but as she was a girl that was quickly changed by her friends to "Luka" Street (first) and then shortened to plain "Luka". A nickname Luciana has carried since the mid 1970's.
Lineage: Mitsuyo Maeda > Carlos Gracie > Helio Gracie >Royler Gracie > (Wellington Dias >) Luciana Dias
Main Achievements:
World Masters Champion (2014)
Pan American Champion (1998 blue, 2001, 2002, 2005, 2006, 2007, 2008 weight + absolute, 2009)
International Masters & Seniors Champion (2007 absolute, 2011 weight + absolute)
World Championship Runner-up (2007, 2009)
Pan American Championship Runner-up (1998 blue absolute, 2000, 2003)
World Championship 3rd Place (2001, 2006, 2008, 2010)
Pan American Championship 3rd Place (2004, 2010, 2011)
Weight Division: Peso Médio (69kg/152.5lbs)
Favorite Position/Technique: Loop choke
Team/Association: Gracie Humaitá
Luciana "Luka" Dias Biography
Luciana "Luka" Tavares Dias was born on December 4, 1962 in Rio de Janeiro – Brazil. Then moving to the city of Teresópolis in 1975.
Growing up, Luka always felt fascinated by judo but wasn't allowed to train as a child due to her mother's beliefs, who saw the Japanese throwing art as a male activity. In 1986/87, however, Luciana was accepted by a physical education university in Rio de Janeiro, to where she moved. Her newly discovered independence led her to sign on to a Master Petrucio Monteiro's judo dojo in the neighbourhood of Leme.
Not long after taking her first steps in judo, Luka added jiu jitsu to her sporting routine, first at Mestre Bitta's famous Pit Bull academy in Teresopolis (1987) and shortly after with the Machado Brothers in Rio, who were training partners of Bitta at Gracie Barra's headquarters. In just 1 year Luka earned her blue belt.
After graduating from university Luciana moved to the United States, to improve her English and her understanding of the American culture. Luka first landed in Florida, where jiu jitsu was scarce or non existent, which drove her away from the activity. She was reunited with jiu jitsu years later in California through her former coaches, the Machado brothers, who had relocated there in the meantime.
Back to her training routine Luka became an assistant coach at the academy and earned her purple belt (1998). As Luciana's relationship with Gracie Humaitá black belt, Wellington "Megaton" Dias grew stronger, Luka moved to Arizona (1999) becoming also part of the coaching staff at Wellington's academy, focussing particularly on the kids class. There Luka took on the role of helping a very special 6 year old girl on her path to becoming a star of the sport. This special toddler's name was Mackenzie Dern – daughter of Megaton Dias, who Luciana taught for 7 years; Dern would later became one of the top grapplers of her generation.
Luciana's black belt was awarded by Wellington Dias and Royler Gracie, at the podium of the 2003 Pan American Championships. During her career, Luka established herself as one of the biggest names in women's jiu jitsu throughout the 2000's decade, earning numerous Pan American and International Masters & Seniors titles; defeating many legends of the sport on her path to success, including the most accomplished female jiu jitsu competitor of all time, Gabrielle Garcia, who Luka beat on 3 occasions, earning 2 submission victories (choke).
Cover photo taken by Kris Shaw of BJJ Legends.