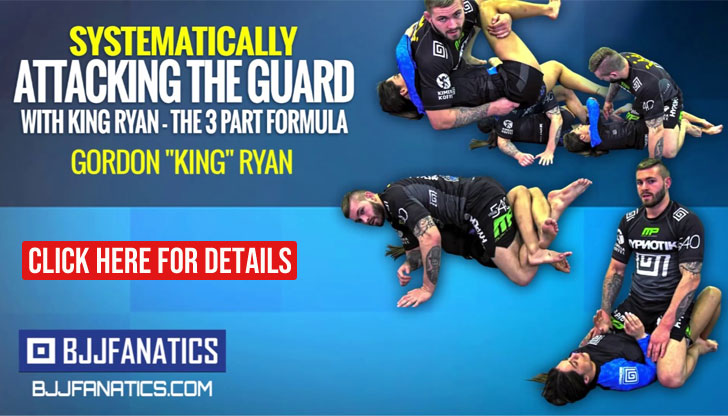 Valdir Canuto, commonly known as "Tio Chico" is a Brazilian jiu jitsu black belt under Leonardo Costa, and a pioneer for this grappling style in São Vicente (Brazil). A well respected referee for the International Brazilian Jiu Jitsu Federation (IBJJF), Valdir is also an accomplished instructor, having in his son Renato Canuto his most famous student.
Valdir 'Tio Chico' Jiu Jitsu
Full Name: Valdir Marcos Alves Canuto
Nickname: "Tio Chico" which stands for "Uncle Fester" in Portuguese – the famous character from the Addams Family TV show. The name started when Valdir was 8 years old, due to his clean shaven hair cut at the time, which his friends believed made Canuto resemble the popular Fester Addams.
Lineage: M. Maeda > C. Gracie > Carlson Gracie > Murilo Bustamante/Kiko Veloso > Leonardo Costa > Valdir Canuto
Main Achievements:
International Masters & Seniors 3rd Place (2006/2008 Senior 1)
Favorite Position/Technique: n/a
Weight Division: Peso Pesado (94kg/207lbs)
Team/Association: Tio Chico Jiu Jitsu / Zenith
Valdir Canuto Biography
Valdir Canuto was born on November 5, 1967 in Santos – a city on the coastal line of São Paulo's state (Brazil), growing up in the neighbouring town of São Vicente.
Martial arts crossed paths with 'Tio Chico' at the age of 14 when Vadir started in karate. He would become a big fan of the striking combat styles, later transitioning to kickboxing where he reached the rank of black belt.
Canuto was 29 years old (1996) when he came across jiu jitsu. A friend's demonstration of a "mata Leão" (RNC) at a friendly meet-up caught the interest of Valdir who immediately joined a local gym led by Leonardo Costa.
Jiu Jitsu became a big part of Valdir's life from the get go, training consistently he achieved the rank of black belt on December 2004 from Costa, which gave way to a coaching career the following year. 2005 also marked the year when Tio Chico became a part of the refereeing body of São Paulo's state grappling circuit.
As a coach, Valdir split his time between teaching jiu jitsu and his motorbike repair shop, where a future jiu jitsu star used to have his bike fixed. That young teenager's name was Marcus Almeida, who was also sponsored by Canuto's shop at a few racing competitions. "Buchecha" would often ask Tio Chico to become associated with his grappling team (Checkmat), but at the time Canuto was connected with Marco Barbosa.
After some insistence, and considering Checkmat in Santos (led by Rodrigo Cavaca) was considerably closer to São Vicente than Barbosa in the state's capital, Valdir agreed to change team – a decision fully backed by Barbosa.
Valdir became very close with coach Rodrigo Cavaca, and on October 2013 when he decided to split from Checkmat, Mr Canuto followed him. 2013 was also the year when Valdir set his own academy in São Vicente.