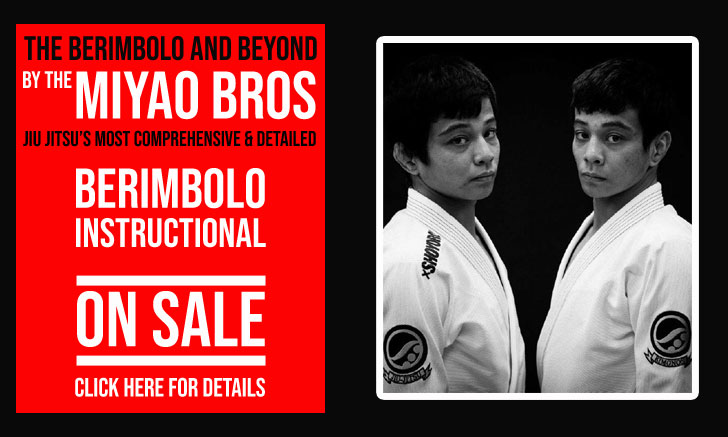 Marcio André is a Brazilian Jiu Jitsu black belt under Fábio Andrade who is regarded as one of the top grapplers of his generation. A great story of success through jiu jitsu, Marcio André almost succumbed to the grooming of criminality, turning his back on this path through coach Andrade and his academy in Bangú, whose work with underprivileged kids has helped numerous others, including Isaque Bahience, Kaué Damasceno, Ronaldo de Jesus to name a few.
Marcio Andre Jiu Jitsu
Full Name: Márcio André Costa Barbosa Júnior
Nickname: Marcinho, a friendly way of saying Marcio.
Lineage: Mitsuyo Maeda >Luiz França > Oswaldo Fadda > Sebastião Ricardo > Wendell Alexander > Daniel Almeida > Fábio Andrade > Marcio André
Main Achievements:
IBJJF World No-Gi Champion (2016)
IBJJF European Champion (2018/2016/2015)
ACBJJ 7 LW Grand Prix No-Gi Champion (2017)
UAEJJF World Pro Champion (2016)
IBJJF World Championship 2nd Place (2016)
IBJJF World No-Gi 2nd Place (2018)
IBJJF Pan American 2nd Place (2017)
ACBJJ LW Grand Prix 2nd Place (2017)
IBJJF World Championship 3rd Place (2018/2017)
IBJJF Pan American Championship 3rd Place (2016)
Main Achievements (Colored Belts):
IBJJF World Champion (2014 brown, 2013 & 2012 purple, 2011 blue)
UAEJJF World Pro Champion (2014 brown, 2013 purple)
IBJJF World No-Gi Champion (2013 brown)
IBJJF Pan American Champion (2013 purple)
CBJJ Brazilian National Champion (2013/2012 purple, 2011 junior blue)
IBJJF European Champion (2014 brown, 2013 purple)
CBJJ Brazilian Juvenile Teams Champion (2010 blue)
Favourite Position/Technique: Open Guard
Weight Division: Peso Pena
Team/Association: Nova Uniao (Bangú)
Marcio Andre Biography
Marcio Andre was born on October 19, 1994 in Bangu – a neighborhood in the West Zone of Rio de Janeiro, Brazil.
Tragedy struck Marcio's family when he was just two years old, with his father being murdered. Lacking a father figure while growing up, Andre started hanging around criminals and outcasts of society before joining a jiu jitsu academy at the age of 9-10. A social project that helped keep local kids busy and off the streets.
The aforementioned academy was Nova Uniao – Bangu, a class led by Fábio Andrade. Marcio remained under coach Andrade's guidance in this small academy, training along side great competitors such as Kaue Damasceno, Isaque Bahiense, Iris Batista and many others.
Andrade became an immediate sensation at the junior levels, winning the CBJJ Brazilian Nationals (Brasileiro) and the Team Nationals (Brasileiro de Equipes) in 2010 and 2011 respectively. The continuous good results at the top competitions of the IBJJF calendar caught the attention of the mainstream media of the sport who started mentioning Marcio Andre as one of the top fighters of his generation, a reputation he continuously proved to be worthy of receiving.
In 2014, after winning another IBJJF world title, Marcio Andre received his black belt from his longtime mentor Fábio Andrande.
Cover photo taken by William Burkhardt of BJJ Pix.
Marcio Andre Grappling Record
70 WINS
BY POINTS


BY ADVANTAGES




BY SUBMISSION




BY DECISION




BY PENALTIES




BY DQ



15 SUBMISSIONS WINS
#214eb8
Bow and arrow
20
3
#ff9124
Choke from back
7
1
18 LOSSES
BY POINTS


BY ADVANTAGES




BY SUBMISSION




BY DECISION




BY PENALTIES




BY DQ



6 SUBMISSIONS LOSSES
#f58822
Inside heel hook
17
1
Marcio Andre Fight History
ID
Opponent
W/L
Method
Competition
Weight
Stage
Year
4954

Rubens Charles

Rubens Charles
L
Pts: 3x0
ADCC
66KG
4F
2013
8200

Celso Vinicius

Celso Vinicius
L
Pts: 2x0
Grand Slam LA
77KG
SF
2015
8935

Erberth Santos

Erberth Santos
L
Kneebar
European Open
ABS
4F
2016
9191

Osvaldo Moizinho

Osvaldo Moizinho
L
Loop choke
Pan American
70KG
SF
2016
9463

Felipe Pena

Felipe Pena
L
Pts: 4x0
World Pro
ABS
R2
2016
9892

Rafael Mendes

Rafael Mendes
L
Pts: 10x10, Adv
World Champ.
70KG
F
2016
11403

Manuel Ribamar

Manuel Ribamar
L
Pts: 2x0
European Open
ABS
8F
2017
11831

Edwin Najmi

Edwin Najmi
L
Triangle
ACBJJ 4
75KG
F
2017
11972

Dany Gerard

Dany Gerard
L
Armbar
Pan American
ABS
8F
2017
12051

Lucas Lepri

Lucas Lepri
L
Pts: 2x0
Pan American
76KG
F
2017
12952

Leo Saggioro

Leo Saggioro
L
Referee Decision
World Champ.
70KG
4F
2017
14730

Lucas Lepri

Lucas Lepri
L
Choke
ACB 10
75KG
SPF
2018
15056

Michael Langhi

Michael Langhi
L
Referee Decision
ACBJJ 11
75KG
SPF
2018
15893

Rafael Mansur

Rafael Mansur
L
Injury
Brasileiro
70KG
SF
2018
16153

Jamil Hill-Taylor

Jamil Hill-Taylor
L
Pts: 0x0, Adv
World Champ.
70KG
SF
2018
17424

Michael Liera

Michael Liera
L
Pts: 2x0
LA BJJ Pro
82KG
SF
2018
18129

Gianni Grippo

Gianni Grippo
L
N/A
NoGi Worlds
73KG
F
2018
18471

Renato Canuto

Renato Canuto
L
Inside heel hook
Kasai Dallas
76KG
SPF
2019
4951

Robert Sabaruddin

W
Pts: 6x0
ADCC
66KG
R1
2013
6057

Unknown

W
Bow and arrow
S/A SJJSAF
70KG
SF
2014
6058

Ilke Bulut

Ilke Bulut
W
Pts: 10x4
S/A SJJSAF
70KG
F
2014
6061

Kim Terra

Kim Terra
W
Pts: 4x4, Adv
Brasileiro NoGi
76KG
F
2014
6484

Masahiro Iwasaki

Masahiro Iwasaki
W
Referee Decision
European
70KG
4F
2015
6488

Gabriel Marangoni

Gabriel Marangoni
W
Pts: 4x2
European
70KG
SF
2015
6490

Gianni Grippo

Gianni Grippo
W
Adv
European
70KG
F
2015
8198

Youngam Noh

W
Pts: 5x0
Grand Slam LA
77KG
4F
2015
8856

Isaac Doederlein

Isaac Doederlein
W
Pts: 4x2
European Open
70KG
4F
2016
8859

Italo Lins

Italo Lins
W
Points
European Open
70KG
SF
2016
8860

Paulo Miyao

Paulo Miyao
W
Referee Decision
European Open
70KG
F
2016
8920

Alexandro Ceconi

W
Pts: 0x0, Adv
European Open
ABS
R1
2016
8928

Felipe Bueno

W
Pts: 4x2
European Open
ABS
R2
2016
9181

Fabio Caloi

Fabio Caloi
W
Pts: 11x0
Pan American
70KG
8F
2016
9187

Darson Hemmings

Darson Hemmings
W
Pts: 11x0
Pan American
70KG
4F
2016
9450

Mario Silva

W
Kimura
World Pro
ABS
R1
2016
9495

Lee Ting

W
Pts: 39x0
World Pro
69KG
R1
2016
9505

Gilson Nunes

Gilson Nunes
W
Pts: 2x0
World Pro
69KG
4F
2016
9506

Rafael Mansur

Rafael Mansur
W
Pts: 6x2
World Pro
69KG
SF
2016
9509

Paulo Miyao

Paulo Miyao
W
Pts: 0x0, Adv
World Pro
69KG
F
2016
9879

Nicollas Welker

W
Armbar
World Champ.
70KG
R2
2016
9889

Bruno Frazatto

Bruno Frazatto
W
Pts: 9x6
World Champ.
70KG
4F
2016
9891

Rubens Charles

Rubens Charles
W
Pts: 7x6
World Champ.
70KG
SF
2016
10820

Michael Dewitt

W
Armbar
NoGi Worlds
73KG
R1
2016
10826

Gianni Grippo

Gianni Grippo
W
Pts: 2x2, Adv
NoGi Worlds
73KG
4F
2016
10828

AJ Agazarm

AJ Agazarm
W
Pts: 2x2, Adv
NoGi Worlds
73KG
SF
2016
10830

Rodrigo Freitas

Rodrigo Freitas
W
Pts: 0x0, Adv
NoGi Worlds
73KG
F
2016
11343

Fernando Neto

W
Cross choke
Grand Slam AD
75KG
4F
2017
11347

Edwin Najmi

Edwin Najmi
W
Pts: 4x2
Grand Slam AD
75KG
SF
2017
11350

Roberto Satoshi

Roberto Satoshi
W
Pts: 2x0
Grand Slam AD
75KG
F
2017
11393

Karim Khalifa

W
Pts: 13x0
European Open
ABS
R1
2017
11458

Royi Neeman

W
Cross choke
European Open
76KG
8F
2017
11465

Oliver Lovell

W
Pts: 9x0
European Open
76KG
4F
2017
11468

Andris Brunovskis

Andris Brunovskis
W
Triangle
European Open
76KG
SF
2017
11828

AJ Sousa

AJ Sousa
W
Points
ACBJJ 4
75KG
4F
2017
11830

Davi Ramos

Davi Ramos
W
Points
ACBJJ 4
75KG
SF
2017
11966

Joao Paulo

W
Pts: 19x0
Pan American
ABS
R1
2017
12028

Mansher Khera

Mansher Khera
W
DQ
Pan American
76KG
R2
2017
12037

Leo Saggioro

Leo Saggioro
W
Bow and arrow
Pan American
76KG
8F
2017
12045

Andris Brunovskis

Andris Brunovskis
W
Pts: 7x2
Pan American
76KG
4F
2017
12049

Renato Canuto

Renato Canuto
W
Pts: 6x4
Pan American
76KG
SF
2017
12255

Johnny Tama

Johnny Tama
W
Bow and arrow
NY Spring Open
76KG
4F
2017
12256

Yan Lucas

Yan Lucas
W
Points
NY Spring Open
76KG
SF
2017
12257

Rodrigo Freitas

Rodrigo Freitas
W
Points
NY Spring Open
76KG
F
2017
12719

Victor Matos

W
Points
Las Vegas Open
76KG
SF
2017
12720

Rodrigo Freitas

Rodrigo Freitas
W
Points
Las Vegas Open
76KG
F
2017
12813

Julio Reyes

W
Kneebar
San Diego Open
76KG
SF
2017
12814

Victor de Matos

W
Pts: 15x0
San Diego Open
76KG
F
2017
12949

Jason Gagnon

Jason Gagnon
W
Cross choke
World Champ.
70KG
8F
2017
13197

Blake Nolan

W
N/A
American Nats
76KG
4F
2017
13199

John Combs

John Combs
W
Points
American Nats
76KG
SF
2017
13511

Arbi Muradov

W
Points
ACBJJ 7
75KG
4F
2017
13516

Rodrigo Caporal

Rodrigo Caporal
W
Points
ACBJJ 7
75KG
SF
2017
13517

Edwin Najmi

Edwin Najmi
W
Referee Decision
ACBJJ 7
75KG
F
2017
14662

Jonathan Thomas

Jonathan Thomas
W
Pts: 0x0, Adv
European Open
70KG
4F
2018
14664

Isaac Doederlein

Isaac Doederlein
W
Pts: 2x2, Adv
European Open
70KG
SF
2018
14666

Gianni Grippo

Gianni Grippo
W
Pts: 4x2
European Open
70KG
F
2018
15887

Michael Souza

W
Choke from back
Brasileiro
70KG
R1
2018
16148

Kevin Mahecha

Kevin Mahecha
W
Pts: 2x2, Adv
World Champ.
70KG
R2
2018
16149

Isaac Doederlein

Isaac Doederlein
W
Pts: 0x0, Adv
World Champ.
70KG
4F
2018
17722

Jeremy Jackson

Jeremy Jackson
W
Pts: 4x2
Long Beach Open
76KG
SF
2018
17723

Kaunan Barbosa

W
Referee Decision
Long Beach Open
76KG
F
2018
17983

Josh Littleton

W
Submission
Denver Open
76KG
SF
2018
17984

Marcus Wilson

W
Submission
Denver Open
76KG
F
2018
17992

Dominique Bell

Dominique Bell
W
Points
Denver Open
ABS
SF
2018
17993

Michael Liera

Michael Liera
W
Points
Denver Open
ABS
F
2018
18115

Johnny Tama

Johnny Tama
W
Pts: 2x0
NoGi Worlds
73KG
R1
2018
18126

Francisco Iturralde

Francisco Iturralde
W
Toe hold
NoGi Worlds
73KG
4F
2018
18127

Frederico Silva

W
Pts: 21x2
NoGi Worlds
73KG
SF
2018
18439

Matheus Gabriel

Matheus Gabriel
W
Referee Decision
F2W Pro 99
76KG
SPF
2019
Marcio Andre vs Isaac Doederlein

Marcio Andre at Minas Gerais state championship (Mineirinho)

Marcio Andre vs Ross Nichols

Marcio Andre Guard Pass