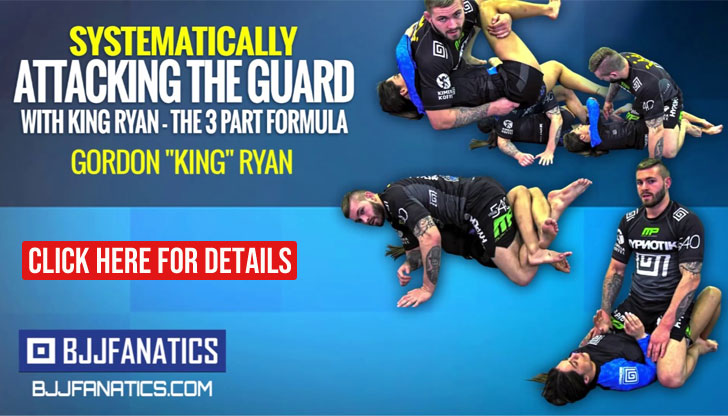 Many sportsmen dream of one day becoming a legend in their sport, Murilo Bustamante achieved this status in two of the most demanding sports in the world, jiu jitsu (BJJ) and Mixed Martial Arts (MMA). At one point Murilo was one of the stars of the famous Carlson Gracie team, arguably the best BJJ team of all time. He then moved on to Mixed Martial Arts and formed one of the stronguest MMA teams the world had ever seen, BTT (Brazilian Top Team), a team he leads to this date.
Murilo Bustamante Jiu Jitsu
Full Name: Murilo Bustamante
Lineage: Mitsuyo Maeda > Carlos Gracie > Carlson Gracie > Murilo Bustamante
Main Achievements in BJJ/MMA:
World Champion (1999);
Brazilian National Champion (1999 – Open Weight);
World Silver Medallist (1996);
ADCC Semi finalist (Note: Bustamante defeated Ricardo Almeida by points, but was unable to continue the tournament);
Former UFC Middleweight Champion
Weight Division: usually fought at Pesado 94kg in Jiu Jitsu.
Team/Association: BTT (Brazilian Top Team)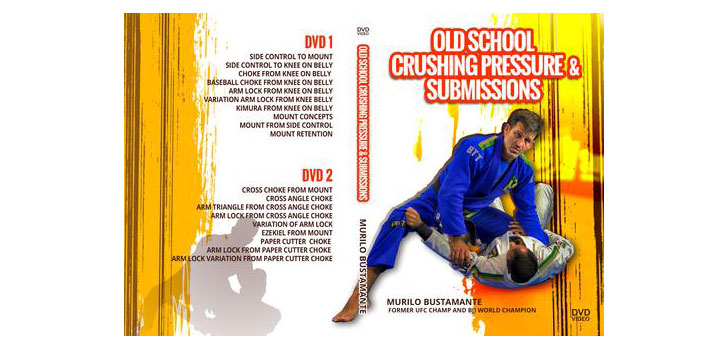 Murilo Bustamante's Biography
Murilo Bustamante was born on the 30th of July in 1966, at the Arpoador area on the coast of Rio de Janeiro. Being raised with one foot on the beach, it didn't come as a surprise that Murilo wanted to become a professional surfer as a youngster, but the world had other plans for him.
Growing up in the angry streets of Rio de Janeiro, Bustamante's first recollection of a fight was at the tender age of 10, and soon after he started his BJJ training under one of the greatest coaches and fighters of all time, Master Carlson Gracie, the son of Gracie Jiu Jitsu founder Gran Master Carlos Gracie Sr.. He began competing in Jiu Jitsu when he was 15, but noticing some wholes in his overall fighting game he started training judo. When he was 18 Bustamante decided to pick up some boxing, he chose Claudio Coelho, a famous boxing coach that soon became a personal friend and that acompanied Murilo Bustamante throughout his career in every fight.
In 1991 Murilo Bustamante took part in one of the most legendary Vale-Tudo challenges of all time, it seemed that Bustamante was destined to be in big events for the rest of his life from that moment on. The event was the "Desafio – Jiu-Jitsu vs. Luta Livre" which litterally means BJJ vs Luta Livre Challenge. In question was the honour of these two fighting styles that had been in heated rivalry for many decades in Brazil, causing several street brawls, beatings and gym invasions from both parts in Rio de Janeiro. The plan was to have 3 BJJ fighters who would meet 3 Luta Livre fighters in a ring, the fighting style that would win the majority of the bouts would come out the winner. Murilo Bustamante was one of the BJJ'ers to step up, together with Wallid Ismail and Fábio Gurgel. All three Jiu Jitsu representatives won their respective bouts, ending there and then with the feud (check the fight at the bottom of the page).
Murilo stayed away from the obscure world of Vale Tudo (No Holds Barred) for the next 5 years concentrating his efforts on Jiu Jitsu. He returned to the ring again in Brazil to fight Joe Charles, a 260lbs Judoka from California. Murilo finished the fight in the first round with a choke and went on to fight the World Championships just a couple of months later obtaining a Silver Medal. Later that year he was invited to fight in MARS (Martial Arts Reality Superfighting) a show that was trying to rival the UFC (Ultimate Fighting Championships) at the time. He managed to reach the final of the tournament against another MMA legend, Tom Erikson in a fight that Sherdog.com called "one of the more notable fights from that period, presaging both an evolution in wrestlers' MMA strategy and the development of weight classes." (Tom Erikson outweighed Bustamante by 100lbs), the fight ended in a draw.
Bustamante fought again in 1997 (another win) and returned to BJJ to have a fantastic year in 1999 wining both the Brazilian Nationals in the absolute division and the Mundials in his weight category. He returned to an American MMA organization, the UFC, in 2000 to fight at "the land of the rising sun" for UFC 25 Ultimate Japan. He returned to the organization after it was bought by the Fertitta brothers to fight against Chuck Liddell, Bustamante's first loss in a fight many thought he won (including UFC president Dana White who came to Bustamante's dressing room after the fight to tell him that). Murilo then moved weight categories to a more suitable Middleweight Division where he was offered a fight for the belt against Dave Menne. He finished that fight and went on to defend his belt against Matt Lindland. The fight was very controversial at the time as referee "Big John" McCarthy stopped the fight prematurely when Bustamante had a full armbar in place and was about to submit Lindland. Because the fight was stopped prematurely the fighters had to be re-started from the standing position, Bustamante was extremely agitated at the time, he said in an interview he almost stepped out of the Octagon at the time but managed to keep his cool and submit Lindland again, this time with a "Guilhotina".
In between all these career accomplishments, Murilo's life, backstage was filled with turmoil. In 2000, there was a break up of gigantic proportions at the Carlson Gracie Academy. Most of Master Carlson's students left the school with allegations that their master did not spend enough time at the gym coaching preferring to spend his time at his new home in Chicago. The quarrel also had to do with the fighters purses. The first fighter to leave was one of Carlson's protégés, Vitor Belfort, but he was soon followed by others. Murilo was aware of the problems but he was focussing on his fight in Japan at the time, (for UFC 25 against Yoji Anjo) and it wasn't until he returned to Rio de Janeiro after the fight that he learned he had been expelled from the gym. Bustamante did not lose time and soon formed another academy together with his training partner Sérgio "Bolao", called Rio Jiu Jitsu Club. RJJC's life was short as not long after Murilo joined "Bebeo" Duarte and Zé Mario Sperry to found Brazilian Top Team (BTT), this academy would gather some of the best Jiu Jitsu fighters in the World, mainly from the old Carlson Gracie Academy, but also fighters like Alexandre "Pequeno" Nogueira (a former luta livre fighter), Fernando Pontes who at the time had plans to enter MMA and many others. This team would become one of the most successful MMA teams of all time, and together with Chute-Boxe (another Brazilian MMA team from Curitiba) gave birth to a real dynasty in MMA.
Unfortunately for BTT, they focussed their fighters' careers too much on the Japanese market, a market that crashed like Wall Street on "Black Thursday" after the shutting down of Pride Fighting Championships. Without many contacts in the United States BTT slowly broke and the relationship between it's leaders deteriorated. A restructuring was in order and Murilo Bustamante was just the man to get the job done. He broke the partnership with Ze Mario Sperry and Duarte and began a long and lonely journey as the sole proprietor of BTT. He abandoned competition due to the necessities of the team, only to return from retirement in 2010 at the age of 43. He fought a tough and much younger "JT Money" Taylor, but was fighting a good fight until he suffered labyrinthitis, a problem he had for many years, though this was the first time it happened inside the cage.
Murilo Bustamante recently moved to the United States were he is opening an affiliate of Brazilian Top Team's in the Northern territory.
Murilo Bustamante fighting at the Luta Livre vs Jiu Jitsu Challenge