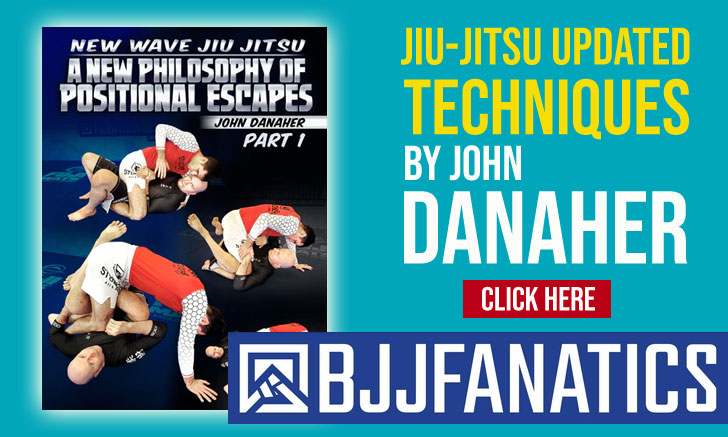 Raphael Chaves, also known as "Catatau" is a well known Brazilian Jiu Jitsu black belt in the No Gi (submission wrestling) competition circuit. Originally from Brazil, Raphael Chaves focussed more on the No Gi aspect of grappling since he arrived in the USA having conquered titles in several important organizations, such as the NAGA, Arnold Classic and Copa America. Rapahel Chaves has also ventured in MMA.
Raphael Chaves Jiu Jitsu
Full Name: Raphael Luiz Afonso Chaves
Nickname: "Catatau" is the Brazilian equivalent of the famous "Boo-Boo Bear" in the Yoggi Bear cartoon series. The name was given by Moacir "Boca" when Raphael trained at American Top Team (ATT), because at the time he had restarted training after a long layoff. He was overweight but still had the technique to make him a dangerous opponent. As such they used to say he was friendly looking and chubby, but at the end of the day, still a bear (like Boo-Boo).
Lineage: Mitsuyo Maeda > Carlos Gracie > Helio Gracie > Carlson Gracie > "Conan" Silveira > Hermes Franca > Raphael Chaves
Main Achievements:
World No Gi Champion (2011, 2012 Master)
Pan American No Gi Bronze Medallist (2008);
World No Gi Bronze Medallist (2009)
Weight Division: Leve & Médio
Team/Association: Checkmat
Raphael Chaves "Catatau" Biography
Raphael Chaves was born in Santos (state of Sao Paulo, Brazil) on the 31st of December, 1980. He started training Jiu Jitsu when he was 16 years of age with Professor Sarruco from Alliance. He moved on to a different academy (Academia Integracao) when he reached purple belt and began his tuition under Elcio Figueiredo, the man that awarded him his brown belt.
When he reached 23 years, Raphael decided to make a change in his life and moved to the United States. He had to work very hard the first year in America and did not have time to train. He picked up training again at the age of 25 in "The Armoury", a famous academy in Jupiter, Florida. There he met Kurt Pellegrino and Hermes Franca, the man who awarded Raphael Chaves his black belt in Jiu Jitsu after a series of wins at some smaller local shows such as the Naga, Copa America and Arnold Classic.
It was roughly at this stage that Raphael Chaves initiated his career as a Mixed Martial Arts fighter. He had one fight in 2007 and another one in 2008 both wins by TKO. Though Chaves had a very auspicious beginning in the sport, a series of recurrent injuries left him no choice but to leave his professional career on stand by. He returned to his roots, Jiu Jitsu but focussing more on the Nogi aspect of the game, he achieved the podiums of two of the world's biggest events in 2008 and 2009 (the Pan American and the World Championships) though his injuries got the better of him again in 2010, and he had to stop competing for a long period.
Raphael Chaves vs Vitor Ditola – MMA Fight