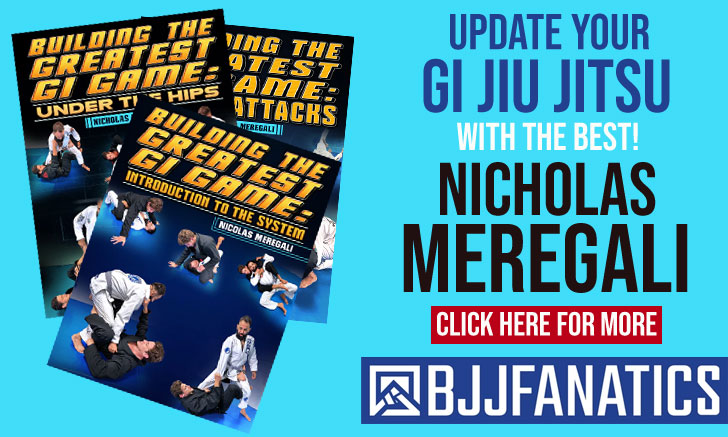 Roberto Atalla is one of the finest Jiu Jitsu black belts teaching in Europe today. This legendary BJJ instructor and former World Champion is one of the founders of the Rio Grappling Club, an academy that has been producing some of the best European grapplers for the passed few years.
Roberto Atalla Jiu Jitsu
Full name: Roberto de Moraes Atalla
Nickname: "Risada" was a name given to him by Helio Moreira "Soneca" when he was still a white belt. The name stands for "laughter" or "Laughing" and Helio called him that because he thought Atalla was always laughing when training.
Lineage: Mitsuyo Maeda > Carlos Gracie > Helio Gracie > Carlson Gracie> Sergio Souza > Roberto Atalla
Main Achievements:
World Champion (1996 purple: weight and absolute, 1997 brown: weight)
European Champion (2007 black Master 1: weight)
World Silver Medallist (1999 black: weight)
Pan American Silver Medallist (2000, 1999 black: weight)
Brazilian National Silver Medallist (1999 – black belt)
Rio de Janeiro State Champion (1998 – brown belt)
British Grappling Champion (2003)
Roberto Atalla Team/Association: Rio Grappling Club.
Roberto Atalla's Biography
Roberto Atalla was born in the burgh of Botafogo in Rio de Janeiro, a neighbourhood with strong ties to the Botafogo soccer (football) team, though Atalla turned out to be a feverous Flamengo enthusiast. He started training martial arts as a way to defend himself at school and while surfing as he was not a big individual. He had always admired Bruce Lee, but Kung Fu was unavailable where "Risada" lived and he believed Karate to be very rigid and stylised form of combat, so he chose to start training Capoeira.
In 1990 Roberto Atalla started looking at Jiu Jitsu academies, he believed the Brazillian Grappling art was more realistic then the kicking of Capoeira, so he began training in Tijuca (a famous spot for surfers) under Jean Jacques Machado. This was a historical period for jiu jitsu and this academy in particular as many world class jiu jitsu fighters came out of this amazing camp, fighters like Renzo Gracie, Roberto Correa, Helio "Soneca", Vinicius Magalhaes, Roberto Atalla and many others.
In 1992 Atalla moved to the US for a short while and he took the opportunity to train in California with Rickson Gracie. He came back to Brazil in 1993 a changed fighter, awarding this change to the short exchange with the legendary Gracie. Atalla received his blue belt from the former ADCC champion, Jean Jacques, but the Machado then moved to the USA so "Risada" spent the next few years training in different Gracie academies, spots like Renzo Gracie at "Lagoa" or the "Gracie Ipanema" academy, receiving his purple and brown belts during this period.
After an argument with the head coach of Gracie Barra, Carlos Gracie Jr., Roberto felt the need to change academies, and so he moved to the Rio Jiu Jitsu Club, a club that would later become BTT (Brazilian Top Team), there he met another pair of historical Jiu Jitsu figures, Murilo Bustamante and Sergio "Bolao" who would become Atalla's instructors. He received his black belt in 1998 from Sergio "Bolao" Souza.
His first fight as a black belt was against the famous "Nino" Schembri, an established fighter that had been running through his division for some years. Atalla managed to break the submission streak of the Jiu Jitsu ace and almost got a submission of his own with a tight leg lock. In the end Nino ended winning the fight by 3 points (guard pass), though he was unable to continue the tournament because of an injury inflicted by Atalla.
Roberto moved to Europe shortly after, a bold choice at the time as he had no contacts in the Old Continent. He stayed in England first where he earned a living giving seminars, later he moved to the Netherlands for a short period before settling in Poland. Atalla's first plan when he arrived was to stay in London as he knew the language, but the close contact with the polish people opened his heart to the Eastern European nation and so he moved there. The Rio Grappling Club was founded by Roberto Atalla as a homage to the place where he trained before (Rio Jiu Jitsu Club). Atalla wanted to escape the internal politics of the big Jiu Jitsu teams and instead decided to form his own. Today Rio Grappling Club is a strong well established European team with fighters all over the continent – Website: riograpplingclub.wordpress.com.
Roberto Atalla vs Carlos Machado

Roberto Atalla vs Tommaso Pispico

Roberto Atalla Competing at the European Jiu Jitsu Open

Atalla At British Sambo Nationals in 2003 (-82kg)