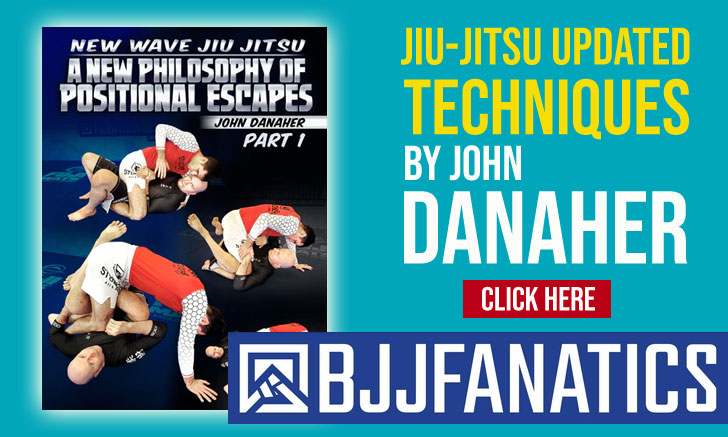 Robson Gracie is a Brazilian Jiu Jitsu red belt (9th degree), son of the founder of Gracie Jiu Jitsu, Carlos Gracie (Senior) who was an instructor of the 'arte suave' at the Gracie Academy during the 1950's. Robson defended the Gracie family name in vale tudo (no holds barred) fights during the 1950's, he is also the father of famous BJJ personalities such as Ryan, Ralph and Renzo Gracie as well as being the president of the Jiu-Jitsu Federation of Rio de Janeiro (FJJERJ).
Robson Gracie Jiu Jitsu
Full Name: Carlos Robson Gracie
Nickname: "Nanico" which means 'small/short person' an indicator of Master Robson's small frame.
Lineage: Mitsuyo Maeda > Carlos Gracie Sr. > Robson Gracie
Main Achievements: —
Favorite Position/Technique: —
Weight Division: —
Team/Association: Gracie Academy
Robson Gracie Biography
Robson Gracie was born on 1935 in Rio de Janeiro, Brazil. He was the second son of Carlos Gracie, creator of the Gracie Jiu Jitsu academy. Like every male child in the family, Robson started dealing with the Jiu Jitsu as a toddler. His training would earn him a job as an instructor of the Gracie Academy during the 1950's when he lived at the gym sharing the accommodations with the other coaches, all legendary figures of the sport, namely Carlson Gracie, Joao Alberto Barreto and Helio Vígio.
His début in No Holds Barred (the early days of MMA – Mixed Martial Arts) occurred on April, 1957 against Artur Emídio, his tenacity and wildness which characterized this Gracie throughout his life were well on display as Robson submitted his opponent but refused to release the submission until the referee pulled him away. The case caused some disturbance among the media and Carlos Gracie had to apologize publicly for what had happened. Another curious event was when Robson Gracie fought Waldemar Santana's brother, Waldo Santana. Robson was not notorious for being a gym rat, on the contrary. He took the fight with 15 days notice and he hadn't trained for months. His lack of preparation was noticed on the day of the show. Nevertheless, Robson displayed courage in defeat. When hit by a hard punch from Waldo, Robson felt a loose tooth inside his mouth, pondering his options Robson chose to swallow his tooth rather than give the fulfilment to his opponent of watching him spit it out.
Though small in size, Robson was a Gracie, and this carried weight around any circuit within Rio de Janeiro in the 1960's. As such, he was invited to be a bodyguard to Leonel Brizola who was the brother in law of João Goulart (president of Brazil). On April 1, 1964 a military coup d'état deposed Goulart of his presidency. Due to his previous connections, Robson's actions became closely followed by the military regime.
Though Robson did not follow a particular political view, he did help the Brazilian guerilla movement named 'Ação Libertadora Nacional' (ALN) in more than one arms deal. The actions of the gracie led the 'Destacamento de Operações de Informações – Centro de Operações de Defesa Interna' (DOI-CODI – Brazilian secret services) to capture Robson. On the day of his imprisonment, Rolls Gracie was visiting his brother, Robson's wife, Vera Lucia was also indoors when the police came. All 3 were arrested. Rolls didn't spend a long time in jail as the police soon understood he had no contact with the opposing parties, but Robson and Vera were kept and violently tortured.
The Gracie's still had strong connections in high positions of the state, but even they were helpless and told Carlos Gracie (father) to prepare for the worst. Rose Gracie, Robson's sister, decided to walk into the 'Departamento de Ordem Política e Social' (DOPS) head quarters demanding to have her brother back, but she was taken and thrown in a dark room where she found herself under the hard hitting arm of the secret service. She was interrogated herself, but released quickly. Vera Lucia was the first one of the couple to be released, Robson however, was tortured for 60 long days, then released in an open field in Teresópolis. When Robson was told by the police that he would be taken out, he believed he was going to be killed, for that reason he wrote on the soles of his shoes: "Carlos Robson Gracie, unjustly murdered by the Army" in the hope that someone would find his body and tell his family.
According to Reila Gracie's book about the Gracie Family: 'Carlos Gracie, o criador de uma dinastia', Robson Gracie became the President of the Superintendence of Sport in Rio de Janeiro (SUDERJ) in 1983, he would later become the president of the Jiu-Jitsu Federation of Rio de Janeiro (FJJERJ),  position he maintained for many years.