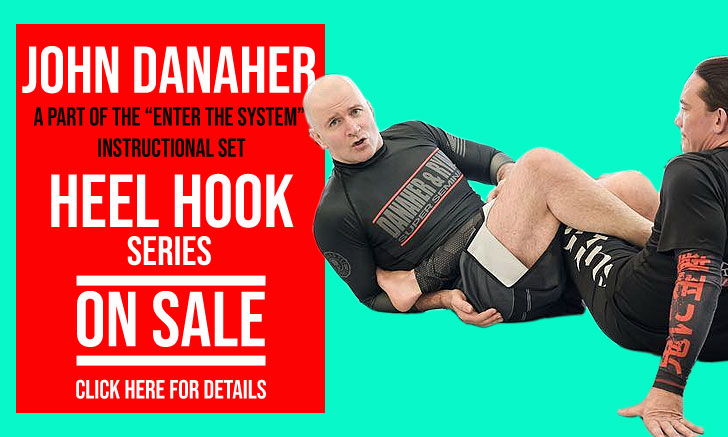 João Gabriel Rocha is a black belt in Brazilian Jiu Jitsu (BJJ), a belt he earned training under the instruction of Rafael "Formiga" Barbosa and Leandro Escobar. Before earning his black belt (on January 2013), João Gabriel Rocha was regarded as one of the top brown belts in the world, having won every important competition on the BJJ calendar. Well known for his successful battle with cancer during the start of his black belt career, Rocha has since become one of the top contenders of the super heavyweight division.
João Gabriel Rocha Jiu Jitsu
Full Name: João Gabriel de Oliveira e Silva Rocha
Nickname: N/A
Lineage: Mitsuyo Maeda > Carlos Gracie > Helio Gracie >Carlson Gracie > Crézio de Souza > André Almeida > Rafael Barbosa/Leandro Escobar > João Gabriel Rocha
Main Achievements:
IBJJF Pan American Champion (2018/2017)
ACB JJ +95 KG Champion (2018)
CBJJ Brazilian National Champion (2013)
ADCC 2nd Place (2013)
IBJJF World Championship 2nd Place (2018/2015/2012)
IBJJF Pan American Championship 2nd Place (2017*)
Main Achievements (Colored Belts):
IBJJF World Champion (2012/2011** brown)
IBJJF World Juvenile Champion (2008 blue)
IBJJF Pan American Champion (2012 brown)
IBJJF South American Champion (2011 brown)
CBJJ Brazilian National Champion (2012/2011** brown, 2010/2009 purple)
CBJJ Brazilian National Juvenile Champion (2008 blue)
IBJJF World Championship 2nd Place (2009 purple)
IBJJF World Championship Juvenile 2nd Place (2008* blue)
IBJJF World No-Gi Championship 2nd Place (2010 brown)
CBJJ Brazilian National Championship 2nd Place (2012 brown)
* Absolute
** Weight and absolute
Favourite Technique: Well Rounded
Weight Division: Super Pesado (up to 100kg/221lbs)
Team/Association: Soul Fighters
João Gabriel Rocha Biography
João Gabriel Rocha was born on the 11th of July, 1991 in Jacarepaguá, though he moved as an infant to the Tijuca burg in Rio de Janeiro. João Gabriel started training as a toddler, more precisely, when he was two years and 8 months old. His Jiu Jitsu initiation came through a Summer camp for toddlers which included Jiu Jitsu in its activities, the instructor was none other then the man who would become responsible for the refereeing of the IBJJF (Jiu Jitsu's most important governing body), Mr Alvaro Mansur. At the time, João Gabriel's parents noticed that young Rocha enjoyed BJJ so they enrolled him in an academy where he could train regularly.
Training Jiu Jitsu seemed to be João Gabriel's calling, and he never stopped practicing BJJ since the beginning. João earned all his junior belts training with Marcos Carvalho, and from the green belt onward  his tuition was handed to Leandro Escobar and Rafael Barbosa. With the support of his family João Gabriel Rocha managed to leave his university studies midway to dedicate himself fully to competition, reaping the benefits of that choice with consecutive wins at the world's biggest competitions.
At the start of 2013 João Gabriel had the opportunity to compete in the Copa Podio, a professional BJJ event which starred the top talent in Jiu Jitsu's heavyweight division. Competing as a brown belt (one of the two brown belts carefully selected to be part of the tournament), João Gabriel won two of his 5 fights, proving that he belonged in the black belt circuit. As a result, João Rocha was handed his black belt on that same day, the 13th of January.
Early in 2014 João Gabriel Rocha was diagnosed with cancer and had to stay away from competitions while recovering from his illness. He returned to training on November of that year, set to make a comeback to the sport.
Joao Rocha Grappling Record
78 WINS
BY POINTS


BY ADVANTAGES




BY SUBMISSION




BY DECISION




BY PENALTIES




BY DQ



34 SUBMISSIONS WINS
#214eb8
Choke from back
26
9
30 LOSSES
BY POINTS


BY ADVANTAGES




BY SUBMISSION




BY DECISION




BY PENALTIES




BY DQ



8 SUBMISSIONS LOSSES
#5AD3D1
Arm in ezekiel
13
1
Joao Rocha Fight History
ID
Opponent
W/L
Method
Competition
Weight
Stage
Year
4382

Lucio Rodrigues

Lucio Rodrigues
L
Pts: 7x0
Copa Podio
100KG
GP
2013
4385

Braga Neto

Braga Neto
L
Pts: 2x0
Copa Podio
100KG
GP
2013
4644

Braga Neto

Braga Neto
L
Points
World Pro
100KG
SF
2013
4731

Rodolfo Vieira

Rodolfo Vieira
L
Armbar
World Champ.
ABS
4F
2013
4794

Bernardo Faria

Bernardo Faria
L
Pts: 6x0
World Champ.
100KG
F
2013
4905

Leandro Lo

Leandro Lo
L
Pts: 0x0, Adv
Rio Open
ABS
F
2013
5023

Marcus Almeida

Marcus Almeida
L
Heel Hook
ADCC
O99KG
F
2013
5031

Dean Lister

Dean Lister
L
Heel Hook
ADCC
ABS
4F
2013
6839

Luiz Panza

Luiz Panza
L
Points
Pan American
O100KG
4F
2015
7097

T. Gaia

L
Pts: 0x0, Adv
World Pro
O95KG
R1
2015
7135

Jackson Sousa

Jackson Sousa
L
Pts: 2x0
World Pro
ABS
R2
2015
7456

Bernardo Faria

Bernardo Faria
L
Pts: 8x2
World Champ.
100KG
F
2015
7852

Jared Dopp

Jared Dopp
L
Pen
ADCC
O99KG
SF
2015
7853

Vinny Magalhaes

Vinny Magalhaes
L
Heel hook
ADCC
O99KG
3RD
2015
7945

Claudio Calasans

Claudio Calasans
L
Pts: 0x0, Pen
ADCC
ABS
F
2015
9326

Tim Spriggs

Tim Spriggs
L
Pts: 5x2
Pan American
ABS
4F
2016
9999

Marcus Almeida

Marcus Almeida
L
Armbar
World Champ.
O100KG
SF
2016
10118

Marcus Almeida

Marcus Almeida
L
Pts: 7x0
IBJJF Pro GP
ABS
SF
2016
10640

Manny Diaz

Manny Diaz
L
Pts: 4x4, Adv
BJJ Pro LA
O94KG
SF
2016
11984

Leandro Lo

Leandro Lo
L
Toe hold
Pan American
ABS
F
2017
12769

Alexander Trans

Alexander Trans
L
Referee Decision
ACBJJ 5
O95KG
SF
2017
12895

Leandro Lo

Leandro Lo
L
Pts: 2x0
World Champ.
ABS
4F
2017
13076

Marcus Almeida

Marcus Almeida
L
Arm in ezekiel
World Champ.
O100KG
SF
2017
13604

Marcus Almeida

Marcus Almeida
L
Botinha
IBJJF Pro GP
ABS
SF
2017
14075

Victor Honorio

Victor Honorio
L
Points
ACBJJ 8
O95KG
SF
2017
14525

Roberto Abreu

Roberto Abreu
L
Pts: 0x0, Adv
NoGi Worlds
O97KG
F
2017
14547

Lucas Barbosa

Lucas Barbosa
L
Pts: 2x0
NoGi Worlds
ABS
F
2017
16024

Marcus Almeida

Marcus Almeida
L
Points
ACBJJ 13
O95KG
SPF
2018
16281

Marcus Almeida

Marcus Almeida
L
Referee Decision
World Champ.
O100KG
F
2018
18471

Gordon Ryan

Gordon Ryan
L
Pts: 1x0
Kasai Dallas
120KG
SPF
2019
4379

Alexandre Souza

Alexandre Souza
W
Pts: 2x0
Copa Podio
100KG
GP
2013
4384

Bruno Bastos

Bruno Bastos
W
Pts: 3x0
Copa Podio
100KG
GP
2013
4443

Paulo Henrique

W
RNC
ADCC Trials
99KG
F
2013
4619

Leo Nogueira

Leo Nogueira
W
Pts: 11x2
Brasileiro
100KG
F
2013
4720

Ricardo Rezende

Ricardo Rezende
W
Submission
World Champ.
ABS
RDS
2013
4726

Joao Assis

Joao Assis
W
Points
World Champ.
ABS
RDS
2013
4791

Leonardo Leite

Leonardo Leite
W
Choke from back
World Champ.
100KG
4F
2013
4793

Rafael Lovato

Rafael Lovato
W
Pts: 10x0
World Champ.
100KG
SF
2013
4901

Grimaldo Filho

W
Choke from back
Rio Open
100KG
F
2013
4904

R. Evangelista

R. Evangelista
W
Choke from back
Rio Open
ABS
SF
2013
5010

Michael Wilson

W
RNC
ADCC
O99KG
R1
2013
5017

Janne Pietilainen

W
Pts: 3x0
ADCC
O99KG
4F
2013
5020

Jared Dopp

Jared Dopp
W
Points
ADCC
O99KG
SF
2013
5026

David Avellan

W
Points
ADCC
ABS
R1
2013
5211

Roger Ambrosi

W
Adv
World Pro Trial
100KG
F
2014
5212

Romes Pereira

W
Armbar
World Pro Trial
100KG
SF
2014
6833

Gustavo Elias Dias

Gustavo Elias Dias
W
Pts: 4x2
Pan American
O100KG
R1
2015
6891

Agnaldo Silveira

W
Choke from back
Rio Fall Open
O100KG
4F
2015
6892

Faisal ElKitbe

W
Footlock
Rio Fall Open
O100KG
SF
2015
6893

R. Evangelista

R. Evangelista
W
Points
Rio Fall Open
O100KG
F
2015
7200

Unknown

W
Submission
Brasileiro
O100KG
4F
2015
7201

Kitner Moura

W
Choke from back
Brasileiro
O100KG
SF
2015
7203

Kaue Damasceno

W
Choke
Brasileiro
O100KG
F
2015
7451

Erberth Santos

Erberth Santos
W
RNC
World Champ.
100KG
4F
2015
7455

Yuri Simoes

Yuri Simoes
W
Choke from back
World Champ.
100KG
SF
2015
7846

Jason Lees

W
Pts: 17x0
ADCC
O99KG
R1
2015
7849

Abraham Marte

Abraham Marte
W
Pts: 3x0
ADCC
O99KG
4F
2015
7938

AJ Agazarm

AJ Agazarm
W
Referee Decision
ADCC
ABS
R1
2015
7942

Vagner Rocha

Vagner Rocha
W
Pts: 3x0
ADCC
ABS
4F
2015
7943

Rodolfo Vieira

Rodolfo Vieira
W
Pts: 2x0
ADCC
ABS
SF
2015
9313

Igor Schneider

Igor Schneider
W
Short choke
Pan American
ABS
R2
2016
9317

Murilo Santana

Murilo Santana
W
Pts: 4x0
Pan American
ABS
8F
2016
9995

Pedro Moura

W
N/A
World Champ.
O100KG
4F
2016
9996

Alexander Trans

Alexander Trans
W
Referee Decision
World Champ.
O100KG
4F
2016
10046

Daniel Mehrkar

W
Kimura
BJJ Tour - CT
ABS
4F
2016
10048

Aaron Johnson

Aaron Johnson
W
Choke from back
BJJ Tour - CT
ABS
SF
2016
10064

Tarsis Humphreys

Tarsis Humphreys
W
Footlock
All Star Tour
ABS
F
2016
10114

Felipe Pena

Felipe Pena
W
Pts: 4x4, Adv
IBJJF Pro GP
ABS
4F
2016
10639

Gustavo Elias

Gustavo Elias
W
Pts: 17x0
BJJ Pro LA
O94KG
4F
2016
10750

Ahmed White

W
Submission
US Open
O95KG
F
2016
10751

Francisco Iturralde

Francisco Iturralde
W
RNC
US Open
ABS
F
2016
10801

James Puopolo

James Puopolo
W
Referee Decision
F2W Pro 17
100KG
SPF
2016
11059

Carlos Farias

Carlos Farias
W
Points
NY BJJ Pro
O94KG
SF
2016
11060

Mahamed Aly

Mahamed Aly
W
Pts: 4x0
NY BJJ Pro
O94KG
F
2016
11200

Braden Masters

W
Choke from back
San Antonio F. O.
O100KG
F
2016
11959

Wellington Peroto

W
Choke from back
Pan American
ABS
R1
2017
11973

Admilson Gobi

Admilson Gobi
W
Pts: 11x2
Pan American
ABS
8F
2017
11979

Lucas Lepri

Lucas Lepri
W
Pts: 3x0
Pan American
ABS
4F
2017
11983

Erberth Santos

Erberth Santos
W
Katagatame
Pan American
ABS
SF
2017
12765

Marcos Oliveira

Marcos Oliveira
W
Referee Decision
ACBJJ 5
O95KG
4F
2017
12877

Aaron Johnson

Aaron Johnson
W
Botinha
World Champ.
ABS
R1
2017
12888

Nicholas Meregali

Nicholas Meregali
W
Pts: 3x2
World Champ.
ABS
8F
2017
13073

James Puopolo

James Puopolo
W
Pts: 4x0
World Champ.
O100KG
4F
2017
13337

John Rickel

W
Triangle
Austin Open
O100KG
F
2017
13338

John Combs

John Combs
W
Armbar
Austin Open
ABS
4F
2017
13339

Lucas Pinheiro

Lucas Pinheiro
W
Submission
Austin Open
ABS
SF
2017
13601

Marcio Cruz

Marcio Cruz
W
Pts: 0x0, Adv
IBJJF Pro GP
ABS
4F
2017
14072

Marcelo Bernardo

W
RNC
ACBJJ 8
O95KG
4F
2017
14243

Max Gimenis

W
N/A
BJJ NY Pro
94KG
SF
2017
14244

Otavio Nalati

W
Adv
BJJ NY Pro
94KG
F
2017
14520

Dany Gerard

Dany Gerard
W
Pts: 0x0, Adv
NoGi Worlds
O97KG
4F
2017
14524

Jared Dopp

Jared Dopp
W
Points
NoGi Worlds
O97KG
SF
2017
14535

James Brasco

James Brasco
W
Calf slicer
NoGi Worlds
ABS
R2
2017
14538

Marcus Wilson

W
RNC
NoGi Worlds
ABS
R2
2017
14541

Arnaldo Maidana

Arnaldo Maidana
W
RNC
NoGi Worlds
ABS
4F
2017
14545

Keenan Cornelius

Keenan Cornelius
W
Pts: 4x2
NoGi Worlds
ABS
SF
2017
14733

Luiz Panza

Luiz Panza
W
Points
ACB 10
O95KG
SPF
2018
15184

Max Gimenis

Max Gimenis
W
Pts: 0x0, Adv
Pan American
O100KG
4F
2018
15187

Gustavo Elias

Gustavo Elias
W
Pts: 4x0
Pan American
O100KG
SF
2018
15188

R. Evangelista

R. Evangelista
W
Armbar
Pan American
O100KG
F
2018
16269

T. Antony

W
Armbar
World Champ.
O100KG
8F
2018
16277

Luiz Panza

Luiz Panza
W
Pts: 2x0
World Champ.
O100KG
4F
2018
16280

Admilson Gobi

Admilson Gobi
W
Pts: 17x0
World Champ.
O100KG
SF
2018
16402

Nicholas Meregali

Nicholas Meregali
W
Points
ACBJJ 14
O95KG
SPF
2018
18747

Marcus Almeida

Marcus Almeida
W
Pts: 0x0, Adv
BJJ Stars
O100KG
SPF
2019
19414

Mauricio Lima

W
Submission
WP BR Qualifier
110KG
4F
2019
19416

Rodrigo Ribeiro

Rodrigo Ribeiro
W
Pts: 2x2, Adv
WP BR Qualifier
110KG
SF
2019
19418

Matheus Felipe

Matheus Felipe
W
Pts: 4x2
WP BR Qualifier
110KG
F
2019
(banner picture taken by: William Burkhardt of BJJ Pix)
João Gabriel vs Thiago Silva WJJPC Rio Qualifier 2011

João Gabriel vs Antonio Borges

João Gabriel Rocha Highlight