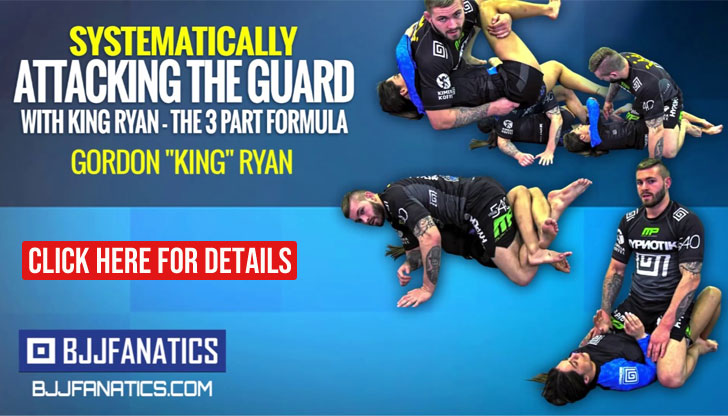 Crolin Gracie is a Brazilian Jiu Jitsu coral belt and the son of Gracie Jiu Jitsu founder, Carlos Gracie (Senior). Crolin was revered as the successor to Rolls Gracie's throne as the family's champion (rather than Rickson Gracie) in the 1970s, though a health condition would prevented him from following his older brother's footsteps. Crolin Gracie was also one of the founders of the Gracie Barra Academy as well as Gracie Gym and one of the great promoters for the sport in the southern region of Brazil (Florianópolis) while being involved in the technical development of great Jiu Jitsu fighters such as Carlos Machado, Rilion Gracie, Alexandre de Souza or Pablo Popovitch.
Crolin Gracie Jiu Jitsu
Full Name: Crolin Gracie
Nickname: n/a
Lineage: Mitsuyo Maeda > Carlos Gracie > Crolin Gracie
Main Achievements:
Guanabara State Champion
LNIJ Champion (1979)
Weight Division: n/a
Favourite Position/Technique: n/a
Team/Association: Gracie Gym
Crolin Gracie Biography
Crolin Gracie was born on the 17th of November 1957, being one of the youngest sons of Carlos Gracie Senior. The first few years of his life were spent at the family house in Teresópolis, on the mountain side of Rio de Janeiro, he would move to Rio de Janeiro (city) at the age of 11. Though Jiu Jitsu was a part of Crolin's life since he was a toddler, it wasn't until he moved to Rio de Janeiro that he started getting a structured and regular workout from both his uncle Helio Gracie and his brother Rolls at the Gracie Academy in the city center.
Only a few months older than his cousin Rickson, according to Reila Gracie's book "Carlos Gracie: O Criador de Uma Dinastia", Crolin was seen as Rickson's rival on the mats, both being extremely talented and competitive, though (according to the book) Crolin started taking the upper hand in the sparring sessions and competitions as the two progressed to adolescence. It is also mentioned that Helio Gracie would not have the same dedication to Crolin that he had to Rickson, fearing that his nephew would steal his son's "thunder" as it had happened with Rolls and Rorion in the previous generation. With this situation, Crolin started losing faith in his uncle's teachings and sought Rolls' guidance.
in 1978 as a purple belt, Crolin was quickly becoming the "next great fighter" of the Gracie family, this reputation was cemented with his win at the Mello Tenis Club championship that year (considered a national event) when Crolin defeated with ease all of his seven opponents.
Crolin also helped his brother Reylson open a new academy at the Gávea Shopping in 1980. That was the year when Crolin joined Rolls Gracie's wrestling team, training alongside Rilion, Rickson, Carlinhos and many other students of his brother. Unfortunately for Crolin, he would never compete for this team at the Pan American games that year as it was his intention, instead he was infected with a bad case of infectious mononucleosis which took him out of any competitive effort.
After the death of Rolls Gracie in 1983 and considering his constant health issues since contracting mononucleosis, Crolin decided to quit competitive Jiu Jitsu and retire back to his childhood house in Teresópolis with his wife Paula Popovitch (aunt of ADCC champion Pablo Popovitch) and his two daughters (the third son had not yet been born).
In 1986, Crolin joined his brothers Carlos Junior, Rilion as well as their good friend "Zé Beleza" to found the Gracie Barra Academy. Though the project was doing well, after two years Crolin decided to abandon Barra da Tijuca to return to Teresópolis, selling his side of the business to his cousins, the Machados.
Upon his return to the mountainous region, Crolin started the process of selling the old Teresópolis house (with his father's consent), this caused major uproar with some of the older brothers, including Carlson Gracie, who saw the house as an important landmark in the history of the family. The argument was so severe that the two (Crolin and Carlson) had a punching exchange at a local competition where they met.
Crolin Gracie was also very involved in the development of Jiu Jitsu in the city of Florianopolis, where he created one of the better teams of the region, a team that has spawned many good fighters, including Alexandre de Souza. He also developed a gym in Miami, United States in the mid 1990s.
On the 17th of November, 2012, on the day of Crolin's birthday disaster struck the Gracie family once more as Rulivan Gracie (Crolin's son) passed away in a car crash, Rulivan was a purple belt at the time and a "up and coming" BJJ athlete.