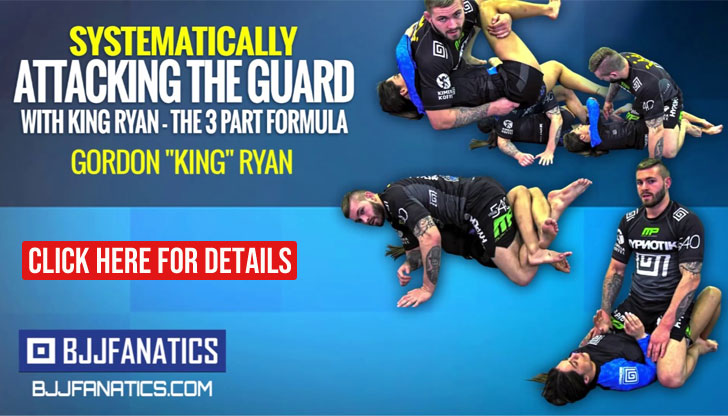 Rodrigo Cavaca is one of the top fighters in the "Pesadissimo" jiu jitsu division, who became one of the main coaches of the  Checkmat team, producing several high end athletes through his academy in Santos (Sao Paulo), competitors such asMarcus Almeida, Nivaldo Oliveira, Michelle Nicolini. In 2010 Cavaca had one of his best years as a competitor, winning the world title and the Brazilian national title, cementing his name as one of the great jiu jitsu fighters of his generation, this success was closely tied with Cavaca's advancements on the Straight Ankle Lock, a position he made popular in the sport after working with the American grappling coach Roli Delgado. On October 2013 however, coach Rodrigo Cavaca abandoned the Checkmat team to lead his own team, Zenith Jiu Jitsu alongside Robert Drysdale.
Rodrigo Cavaca Jiu Jitsu
Full Name: Rodrigo Henriques Cavaca
Lineage: Mitsuyo Maeda > Carlos Gracie > Carlson Gracie > Élcio Figueiredo > Rodrigo Cavaca
Main Achievements:
IBJJF World Champion (2010)
IBJJF European Champion (2010/2009)
CBJJ Brazilian National Champion (2010/2008)
IBJJF World Championship Runner-up (2009)
IBJJF Pan American Championship Runner-up (2009/2017)
IBJJF Pan American Championship 3rd Place (2010/2008)
Favourite Position/Technique: Straight Ankle Lock
Weight Division: Super Pesado (under 221lbs), Pesadíssimo (over 221lbs)
Association/Team: Cavaca Fight Trainer/Zenith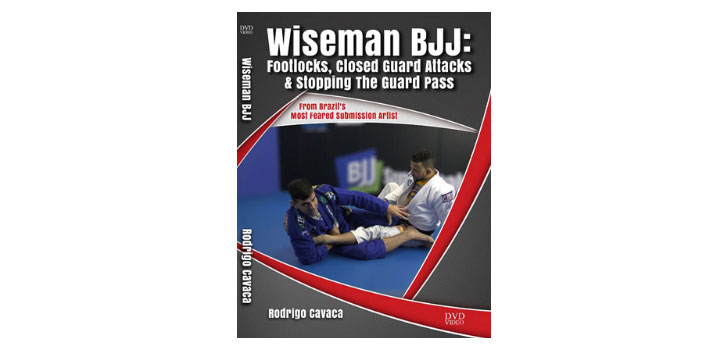 Rodrigo Cavaca Biography
Rodrigo was born in Santos, Brazil, on the 27th of January 1981. Growing up Cavaca had always been a football (soccer) buff, having played competitively in Futebol de Salao (also known as 5-a-side). It was only when Rodrigo reached 19 years of age that he decided to take a shot at Jiu Jitsu, he had a couple of very good friends who were blue belts and were always talking about BJJ, challenging the big man to train with them, one day he finally said yes.
His first training was at his home town of Santos with an instructor called Sarruço in a satellite academy of Alliance. He stayed with Sarruço for the most part of two years, achieving the blue belt at this academy. With time his footballing career seemed to be going nowhere and he decided to start enjoying the benefits of Jiu Jitsu, a sport where he already showed tremendous potential.
After these two years with Sarruço he decided to move on to the Integração Jiu Jitsu Team in Santos as the training in his previous academy was just not competitive enough for Cavaca. At the Integração he found new, more challenging training partners and also his new instructor, Élcio Figueiredo, a Carlson Gracie black belt who ran the academy. With a new academy and a lot of hard work, Cavaca managed to ad some big wins to his BJJ curriculum, such as 2 titles in the "Brasileiro" (the Brazilian National Championships) and two "Mundial" titles in the purple and brown belt divisions. After 5 years with Figueiredo he received his black belt (28th of October 2005).
Having reached two World titles in the lower belts, it was time to put his black belt to the ultimate test, at the Worlds. Unfortunately in the Jiu Jitsu game, if you are not evolving you are regressing and the small Integração team in Santos wasn't big enough for Cavaca's hopes of one day becoming a World champion, and so he sought out Leonardo Vieira who at the time was one of the head teachers of the Brasa team in Sao Paulo. This was one of the best teams in the World at the time, with a cartel of fighters such as Vieira himself, Robert Drysdale, Demian Maia, André Galvão, Lucas Leite, Felippe Porto "Linguica" (rest in peace), and many, many others. Cavaca started training there 3 times per week, making the travel between the two cities.
After 2 years fighting for the Brasa banner, there was a split in the team. Leonardo Vieira then founded another team with his brother called Checkmat and Rodrigo followed his instructor. Cavaca then opened an affiliate academy of Checkmat's in Santos and a few more around the World. On October 2013 however, coach Rodrigo Cavaca anounced he was leaving Checkmat team to lead his own team.
Rodrigo Cavaca Grappling Record
53 WINS
BY POINTS


BY ADVANTAGES




BY SUBMISSION




BY DECISION




BY PENALTIES




BY DQ



25 SUBMISSIONS WINS
#d1212a
Choke from back
8
2
#22c9a5
Bow and arrow
4
1
38 LOSSES
BY POINTS


BY ADVANTAGES




BY SUBMISSION




BY DECISION




BY PENALTIES




BY DQ



12 SUBMISSIONS LOSSES
#214eb8
Choke from back
33
4
Rodrigo Cavaca Fight History
Picture by Gracie Mag.
Rodrigo Cavaca vs Roberto Abreu