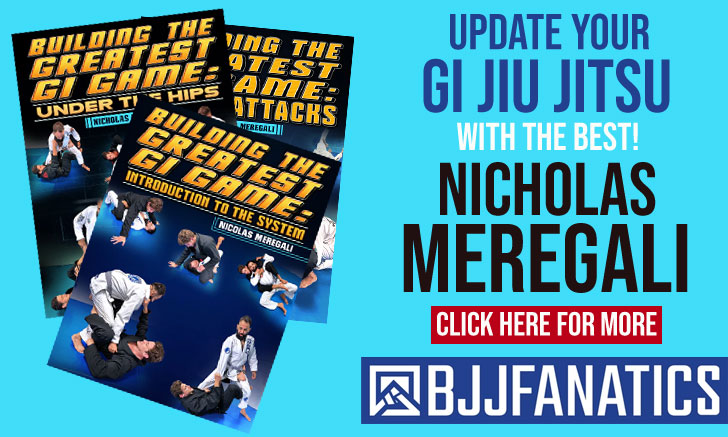 Tammi Musumeci is a Brazilian Jiu-Jitsu black belt under Emyr Bussade who became one of the top grapplers of her weight division at the young age of 19. Tammi Musumeci turned a few heads her way after she won the Pan American Championship in 2014 during her first year as a black belt, beating two former world champions on her way to the top (Laurence Fouillat and Mackenzie Dern); but it was her gutsy performance at the IBJJF World Jiu-Jitsu Championship finals against Michelle Nicolini that earned Tammi her star status when she refused to give up even with a clearly dislocated arm inflicted by an armbar. Tammi is also the sister of Mikey Musumeci, another highly accomplished grappling competitor.
Tammi Musumeci Jiu Jitsu
Full Name: Tammi Alana Musumeci
Nickname: N/A
Lineage: Mitsuyo Maeda > Carlos Gracie > Carlson Gracie > Ricardo Libório > Emyr Bussade > Tammi Musumeci
Main Achievements:
1st Place IBJJF World Championship (2019)
1st Place IBJJF Pan Championship (2014 / 2017)
1st Place IBJJF World Championship No-Gi (2013 / 2015 / 2016)
2nd Place IBJJF World Championship  (2014 / 2021)
2nd Place IBJJF World Championship No-Gi (2018)
2nd Place IBJJF Pan Championship (2016)
3rd Place IBJJF World Championship (2016 / 2017)
Favorite Position/Technique: Berimbolo/Kimura
Weight Division: Peso Pena (58kg/129lbs)
Team/Association: Caio Terra Association
Tammi Musumeci Biography
Tammi Musumeci was born in Marlboro, New Jersey in 1994. She started training Brazilian Jiu-Jitsu at the age of 6, inside New Jersey's "Fatjo's Mixed Martial Arts", where Mr. Fatjo ran the children's program, there setting the same standard as the adults' classes, requiring discipline, respect, dedication and commitment from his younger pupils. All elements that were instilled in Tammi from an early age.
Throughout her childhood, Tammi tried a variety of different sports, such a football (soccer), basketball and softball, but never kept at these athletic endeavors and always stuck with Jiu-Jitsu.
Succeeding at sports is not often associated with a thriving academic life, but Tammi Musumeci was an exceptional teenager. All throughout high school, she was involved in various clubs and societies, to earn extra credits. Because community service hours were so important, she also volunteered at various places such as libraries and hospitals.
In addition to all this effort, throughout high school Tammi took intensive SAT classes as well as AP class work, taking at least four-hour long SATS. With such an intense school life, it's incredible to conceive how far Tammi progressed in Brazilian Jiu-Jitsu at such a young age. She mentioned to Gracie Magazine that "I have also found an interesting relationship between jiu-jitsu and school: Jiu-jitsu helped me unwind from the ever-present pressures of school. Even during my most stressful times, I always made sure to work out really hard, eat healthily, and get in some training sessions."
After choosing to attend the Nova Southeastern University in Fort Lauderdale, Tammi Musumeci trained at several different academies and teams around the Florida area, always seeking to get the best training possible out of her busy schedule, though her main coach was always regarded as Emyr 'Shark' Bussade of American Top Team.
Being a multiple times world champion (won the tournament in every lower belt) and with three Pan American titles (two at purple belt and one at brown), it did not come as a surprise to many when, on August 2013, Tammi received her black belt. The black belt was awarded by Moacir 'Boca' Oliveira at Javill Byron's academy, though commissioned by Emyr Bussade.
During her first few months as a black belt, Tammi won the World No-Gi Championship. Keeping her focus she did the same early in 2014 at the Pan American Championship, with tremendous performances. At the World Championship on June 2014, Tammi almost did the unthinkable, winning a world championship at 19 years of age. The tournament started well, she won the quarterfinals with a clear advantage (9-0) and submitted her opponent in the semifinals (choke from the back), but had in 6x world champion Michelle Nicolini her toughest test to date. The final started well for Tammi, earning a 6×4 score on Nicolini with 40 seconds left on the match. Unfortunately for Musumeci, Michelle managed to put on a very tight (stomach turning) armbar that dislocated her arm completely. Tammi showed tremendous heart refusing to tap, but with only one functional arm, Nicolini ended up sweeping and mounting Tammi who lost the final by 10×6. In the end, as the paramedics entered the mat to help her, Tammi words of frustration were "why the hell didn't I tap?". The fight was well broadcasted in social media and Tammi Musumeci became a synonym of the warrior spirit.
Tammi Musumeci vs Mackenzie Dern

Picture by Gracie Mag