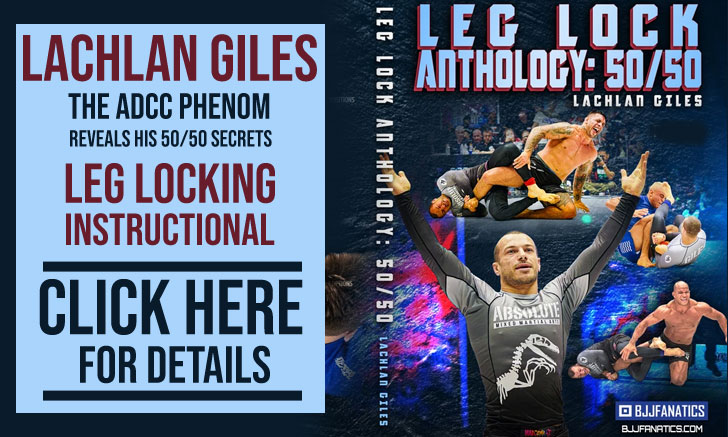 Thalison Soares is a Brazilian jiu-jitsu black belt under Cicero Costha and a representative of the Projeto Social Lutando Pelo Bem (PSLPB) Team, who worked extensively with Murilo Santana (Unity BJJ). Thalison gained notoriety within the grappling circuit after his very first year competing internationally, as a juvenile blue belt, when he displayed an unusual amount of talent. His brilliance on the mat continued throughout the colored belt divisions where Thalison conquered repeated International Brazilian Jiu-Jitsu Federation (IBJJF) Grand Slam (Euro, Pan, Brazilian and World titles) for THREE (3) years in a row.
Thalison Soares Jiu-Jitsu
Full Name: Thalison Vitorino Soares
Nickname: N/A
Lineage: Carlos Gracie > Helio Gracie > Rickson Gracie > Marcelo Behring > Waldomiro Perez > Roberto Godoi > Marco Barbosa > Cicero Costha > Thalison Soares
Main Achievements:
1st Place IBJJF Pan Pac Championship (2019)
2nd Place UAEJJF Grand Slam, Moscow (2019)
Main Achievements (Colored Belts):
1st Place IBJJF World Championship (2017 / 2018 purple, 2019 brown)
1st Place IBJJF World Championship NoGi (2017 purple, 2018 brown)
1st Place IBJJF World Championship Juvenile NoGi (2016**)
1st Place IBJJF World Championship Juvenile (2016 blue)
1st Place IBJJF Pans Championship (2017 / 2018 purple, 2019 brown)
1st Place IBJJF European Open (2017 blue, 2018 purple, 2019 brown)
1st Place IBJJF European Open NoGi (2017 purple)
1st Place IBJJF European Open Juvenile (2016 blue)
1st Place CBJJ Brazilian Nationals (2017 / 2018 purple, 2019 brown)
1st Place CBJJ Brazilian Nationals NoGi (2018 brown)
1st Place CBJJ Brazilian Nationals Juvenile (2015 / 2016 blue)
1st Place UAEJJF Abu Dhabi World Pro (2017 / 2018 purple / 2019 brown)
2nd Place CBJJ Brazilian Nationals Juvenile (2016* blue)
Favorite Position/Technique: Berimbolo / Pressure Passing
Weight Division: Peso Galo (57,50 kg / 127.0 lbs)
Team/Association: Unity / PSLPB
Thalison Soares Biography
Thalison Soares was born on May 21, 1999, in Manacapuru, a municipality located in the Brazilian state of Amazonas, though he was raised in the state's capital, Manaus.
Growing up Thalison was well connected with sports through school, taking part in activities such as football (soccer) and swimming. At the age of 10, Soares first crossed paths with jiu-jitsu and enjoyed it thoroughly. That interaction, however, was short-lived as soon after he joined the academy, Thalison's parents separated and Soares relocated with his father to a different town.
The youngster remained away from the mats for 2 years until tragedy struck the Soares family hold when Thalison's dad passed away. It was under these devastating circumstances that Thalison returned to Manaus. Back in the city, he called home, Soares slowly returned to old routines.
At the time when Soares returned to his hometown, two black belts by the name of Laercio Junior and Robson Correia had started a social project / grappling academy in Thalison's neighborhood. The black belts eventually bumped into the Soares and invited him to join their free classes, then rehashing the young Manauara's love for grappling.
Under the umbrella of Laercio and Robson, Soares went from white to green belt, competing in every tournament he could afford, seeing in BJJ an activity that could help him overcome the loss of his father. By the time Soares was 14 years of age, he already trained with professionalism on his sights but struggled with opportunities in the remote state of Amazonas, often selling raffle tickets to afford competition fees. It was after a talk with another black belt from the Manaus region, Mr. Melqui Galvão, that the idea of moving to São Paulo to train full time under Master Cicero Costha sparked.
Galvão was a personal friend of Costha and introduced Thalison to the accomplished instructor who accepted him with the permission of Soares' mother. Soares was 15 years old when he moved by himself to São Paulo to live in the famous 'Fighters House' of the PSLPB team.
At first, Thalison competed mainly on the local São Paulo circuit, and it was only in 2016 that Soares made his international debut as a juvenile blue belt, immediately taking the world by storm by winning the IBJJF World Championship (gi + nogi) and European Open. 2016 was also the year when Soares first connected with the Unity Jiu-Jitsu Academy in New York, a gym he would establish a great relationship with in years to come.
During the early days of international competition, Thalison was nicknamed "Little Miyao" due to his style of grappling being so reminiscent of that of black belts Paulo and João Miyao – who were also Soares' teammates. Since then Soares established himself as his own brand within the sport.
By the time 2017 came, Thalison was already financially independent through BJJ. Living solely from the sport he loved. His repeated success on the mats made him one of the most successful colored belts of all time, achievements that ultimately led to his black belt promotion, in June 2019.
On August 2019 Thalison moved to Australia's Gold Coast, there opening a new gym with the financial backing of a partner. The gym there created was named "WeRoll Jiu-Jitsu Academy", remaining affiliated with PSLPB and Unity.
Thalison Soares Grappling Record
3 WINS
BY POINTS


BY ADVANTAGES




BY SUBMISSION




BY DECISION




BY PENALTIES




BY DQ



2 SUBMISSIONS WINS
1 LOSSES
BY POINTS


BY ADVANTAGES




BY SUBMISSION




BY DECISION




BY PENALTIES




BY DQ



0 SUBMISSION LOSSES
Thalison Soares Fight History
| ID | Opponent | W/L | Method | Competition | Weight | Stage | Year |
| --- | --- | --- | --- | --- | --- | --- | --- |
| 20332 | Carlos Alberto | L | Pts: 0x0, Adv | Grand Slam MSK | 56KG | RR | 2019 |
| 20330 | Fred Guimaraes | W | Pts: 15x0 | Grand Slam MSK | 56KG | RR | 2019 |
| 21608 | Rodrigo Oiye | W | Choke | Pan Pac | 64KG | SF | 2019 |
| 21609 | Hideyuki Yamada | W | Armbar | Pan Pac | 64KG | F | 2019 |
Thalison Soares Purple Belt Highlight