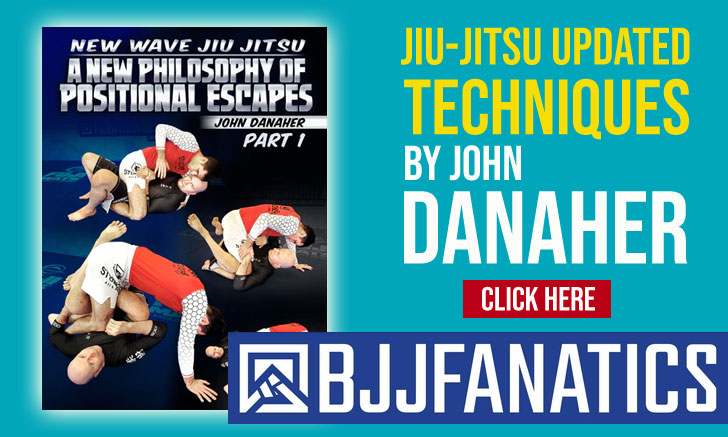 Renato Migliaccio is a 5th-degree Jiu-Jitsu black belt under Ryan Gracie and a 4th-degree Judo black belt, two sports in which he competed extensively. A former European and Pan American Champion in jiu-jitsu, Migliaccio also tested his skills in amateur wrestling as well as MMA (Mixed Martial Arts), holding a professional record of 6-1 before his retirement from the sport.
Renato Migliaccio Jiu Jitsu
Nickname: Renatinho means "little Renato", the name was given because at Ryan Gracie's gym there were very few featherweights.
Lineage: Carlos Gracie Sr. > Carlos Gracie Junior > Ryan Gracie > Renato Migliaccio
Main Achievements (BJJ):
European Champion (2005);

European Champion No-Gi (2014 Masters);
Pan American Champion (2003);
Brazilian Champion (2002);
World Champion (2002***);
5x Sao Paulo State Champion;
ADCC Brazilian Trials Champion (2004);
ADCC Worlds Veteran (2007);
World Silver Medal (1999 Purple);
No-Gi World Silver Medal (2011 / 2014 Masters)
*** Gracie Barra closed the division by winning all 4 podium placements. The title was awarded to all 4 members of the team
Main Achievements (Wrestling):
Greco Roman Brazilian Nationals Champion (2005  /  2006);

Wrestling World Championship Veteran – Budapest Hungary (2005)
Main Achievements (Judo):
USA Southwest Judo Champion (2004);

Judo Brazilian Nationals College Champion (1999);
American Judo Winter National Champion Masters 2018
Panamerican Games Veteran (2007)
Weight Division: Peso Pena/ Featherweight (70kg/154lbs)
Team/Association: Ryan Gracie/Renzo Gracie/Gracie Morumbi/Sampa JJ
Renato Migliaccio Biography
Renato Migliaccio was born on the 4th of May 1978 in the State of Sao Paulo, Brazil. Renato started training martial arts very young, Judo was the first martial art practiced when he was 8 years old. Already showing the competitive spirit that would define Renato's adult life he started competing straight away and winning titles at the junior levels.
It was in the city Ribeirao Preto that Renato Migliaccio would experiment with Jiu-Jitsu for the first time. The academy was run by the famous Roberto Correa, but as Renato was moving to the main city of Sao Paulo Correa proposed Renato to train at Ryan Gracie's gym. When Mr. Migliaccio arrived at the state capital he followed the advice, and there he stayed, training throughout the ranks, from white belt to black belt.
He left Brazil in 2003 to seek new challenges and learn English. during that period he visited many countries giving seminars and competing, mainly in Europe and North America. It was during this period that he started his MMA career, fighting in New Mexico for the King of the Cage event. A fight he won gracefully with a "Mata Leao" choke within a minute.
Renato's love for combat sports and martial arts had him learning many other activities such as boxing (with a few amateur bouts), kickboxing (also accomplished in the amateur circuit), Muay Thai, Kyokushin Karate, Aikido, Kali, Zurkhaneh, and Krav Maga earning his instructor certification in Israel under Mr. Itay Dannenberg.
After years traveling the world, Renato settled in the United States, teaching self-defense at California State University – Long Beach and at his academy Sampa BJJ. He also has affiliate academies spread through the World which he visits twice a year in Europe, America, and Canada. Renato co-owns BJJ intensive camp a company dedicated to organizing quality jiu-jitsu time on the mats.
Academically Renato has a bachelor's degree in sports science and a master's degree in sports management and currently studying an Executive MBA at Real Madrid University.
Renato Migliaccio
CSULB Self-Defense Lecturer
Sampabjj.com Head-coach
Sampafitness.com
IG: @sampabjj