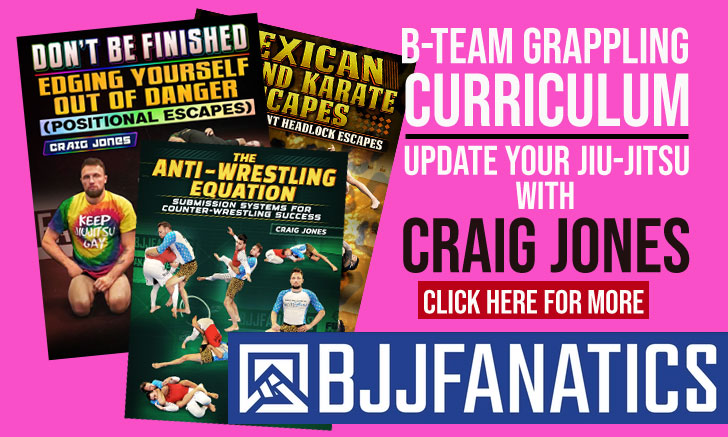 Rodrigo Pinheiro is a Brazilian jiu jitsu black belt under Ulisses Paixão, having also trained extensively with legendary coaches/competitors such as Saulo Ribeiro and Royler Gracie. One of the top athletes of his generation, Pinheiro would make a career also as a grappling coach from his San Antonio – TX academy, where he built one of the strongest teams in the state of Texas – Rodrigo Pinheiro BJJ, a team associated with Gracie Humaitá.
Rodrigo Pinheiro
Full Name: Rodrigo Pinheiro Breves
Nickname: n/a
Lineage: Mitsuyo Maeda > Carlos Gracie sr > Reyson Gracie > Osvaldo Alves > Rodrigo Pinheiro
Main Achievements:
IBJJF Pan American Champion (2016/2013 Master 1, 2005)
IBJJF Master and Seniors World Champion (2013 Master 1)
CBJJ Brazilian National Champion (2003/2005)
IBJJF American National Champion (2016 Master 1)
IBJJF Master and Seniors World Championship 3rd Place (2014/2015 Master 1)
IBJJF World Championship 3rd Place (2012)
IBJJF Pan American Championship 3rd Place (2005*)
IBJJF Brazilian National Championship 3rd Place (2004)
Main Achievements (Colored Belts):
IBJJF Pan American Championship 3rd Place (1999 purple)
* Absolute
** Weight and absolute
Favorite Position/Technique: Pressure Passing
Weight Division: Meio Pesado (88kg/194lbs)
Team/Association: Rodrigo Pinheiro JJ – Gracie Humaitá
Rodrigo Pinheiro Biography
Rodrigo Pinheiro was born on July 12, 1981 in Manaus, capital city of the state of Amazonas – Brazil.
Jiu jitsu entered Rodrigo's life at the age of 9, with instructors Ulisses Paixão and Faustino Neto (also known as "Mestre Pina"). Pinheiro stayed alongside Ulisses Paixão throughout his lower belts career, going from white to black belt under the illustrious coach's umbrella.
After he achieved the rank of black belt, Pinheiro moved to Rio de Janeiro, where he joined the world famous Gracie Humaitá team – training at their Tijuca branch academy, a work supervised by Saulo Ribeiro, who awarded Rodrigo's first black belt degree (primeiro grau).
Rodrigo's relationship with the United States of America started back in 1999, when he first visited the country to compete at the Pan American Championship. He returned a few times under similar circumstances over the years, until 2006, when a good friend by known as "Marrinha" invited Pinheiro to move to the US.
Once in North America, Pinheiro established his academy in San Antonio, Texas by 2007, being one of the first jiu jitsu gyms in the region.
Rodrigo Pinheiro vs Robert Yamashita

Rodrigo Pinheiro vs Adam Figurski