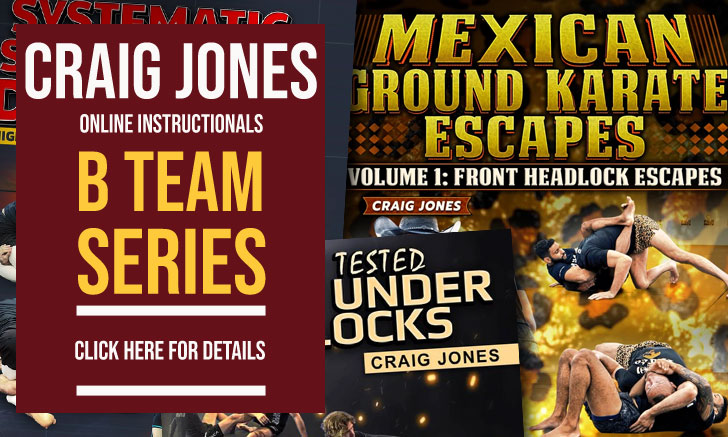 Lucas Pinheiro, also known as "Bad Boy" is a jiu-jitsu athlete of Brazilian Indigenous descent, who was awarded the rank of black belt by Carlos Holanda (Esquisito). Lucas is also a former student of Faustino Neto (Mestre Pina) as well as Cícero Costha, who earned the reputation of being one of the most promising athletes in the sport while competing in the lower belt categories of the sport, particularly after a fruitful 2015 brown belt campaign, when he earned important medals at the Brazilian Nationals and World Championship. Lucas Pinheiro has since then cemented his status as one of the top light-featherweight black belt competitors in the world.
Lucas Pinheiro Jiu-Jitsu
Full Name: Lucas dos Santos Pinheiro
Nickname: "Bad Boy" is a label that Lucas has carried since his childhood in Manaus, due to his reputation of being an aggressive kid.
Lineage: Carlos Gracie > Osvaldo Alves > Faustino Neto > Carlos Holanda > Lucas Pinheiro
Main Achievements:
1st Place IBJJF Pans Championship (2020)
1st Place IBJJF Pans Championship No-Gi (2020)
1st Place IBJJF American Nationals (2018)
1st Place IBJJF American Nationals No-Gi (2018 / 2019)
1st Place AJP Grand Slam, MIA (2020)
2nd Place IBJJF World Championship No-Gi (2017)
2nd Place IBJJF Pans Championship (2016 / 2017 / 2022)
2nd Place AJP Grand Slam, ABD (2022)
Main Achievements (Colored Belts):
1st Place CBJJ Brazilian Nationals (2015 brown)
1st Place AJP Brazil National Pro (2015 brown)
1st Place IBJJF Rio International Open (2014 brown)
2nd Place IBJJF World Championship (2015 brown)
2nd Place IBJJF Floripa Open (2014 brown)
* Absolute
** Weight and absolute
Favorite Position/Technique: Guard Passing
Weight Division: Peso Pluma (64kg/141lbs)
Team/Association: Atos JJ
Lucas Pinheiro Biography
Lucas Pinheiro was born on the 11th of February, 1994 in Manaus – state of Amazonas, Brazil.
Raised in a low-income family hold, with his parents away working for long hours, Lucas spent much of his time in the streets earning the reputation of being somewhat of a daredevil. Often causing fights "just for fun". When he was 9 years old, one of Lucas' best friends took him to a class at "Mestre Pina" jiu-jitsu academy, knowing that he would most certainly enjoy the environment. Pinheiro's friend was correct, Lucas felt a great connection with the sport from the get-go becoming almost immediately hooked.
At the famous Mestre Pina academy (one of the most renowned academies in the region), Lucas went from white to purple belt, leaving the academy (and Manaus) at the age of 17 after an invitation by Cícero Costha to come to Sao Paulo and lead the life of a competitor, settling in Costha's Sorocaba affiliate academy.
In Sao Paulo under Cícero Costha's tutelage is where he truly turned into a dedicated competitor, earning the rank of brown belt. His spectacular brown belt campaign led him to the IBJJF World Championship in Long Beach – CA, where Lucas earned a silver medal. While in California, Pinheiro was offered a position as coach at an academy in the US, the offer was made by a Checkmat affiliate gym, which forced Pinheiro to switch camps. He would earn his black belt from the hands of fellow Manauara, Carlos Holanda.
Cover photo by Mariana Viana.
Lucas Pinheiro Grappling Record
115 WINS
BY POINTS


BY ADVANTAGES




BY SUBMISSION




BY DECISION




BY PENALTIES




BY DQ



49 SUBMISSIONS WINS
#214eb8
Choke from back
29
14
#bf1f6c
Violin armlock
4
2
#22c9a5
Triangle armbar
4
2
#fad223
Bow and arrow
2
1
#039a1f
Arm in Ezekiel
2
1
43 LOSSES
BY POINTS


BY ADVANTAGES




BY SUBMISSION




BY DECISION




BY PENALTIES




BY DQ



12 SUBMISSIONS LOSSES
#86e620
Choke from back
17
2
#5AD3D1
Inside heel hook
17
2
#ff9124
Crucifix choke
8
1
#bf1f6c
Straight ankle lock
8
1
Lucas Pinheiro Fight History
ID
Opponent
W/L
Method
Competition
Weight
Stage
Year
7761

Inacio Neto

Inacio Neto
L
Pts: 12x10
Austin Open
ABS
SF
2015
8109

Samir Chantre

Samir Chantre
L
Pts: 4x3, Adv
Dallas Open
70KG
SF
2015
9232

Mikey Musumeci

Mikey Musumeci
L
Pts: 6x3
Pan American
57KG
F
2016
9919

Joao Miyao

Joao Miyao
L
Pts: 2x2, Adv
World Champ.
57KG
4F
2016
12115

Bruno Malfacine

Bruno Malfacine
L
Pts: 9x2
Pan American
58KG
F
2017
12924

Joao Miyao

Joao Miyao
L
Pts: 2x0
Miami SPO
64KG
F
2017
13052

Caio Terra

Caio Terra
L
Toe Hold
World Champ.
58KG
SF
2017
13445

Yago Espindola

L
Referee Decision
FIVE Super League
70KG
4F
2017
13490

Joao Rocha

Joao Rocha
L
Submission
Austin Open
ABS
SF
2017
14652

Joao Miyao

Joao Miyao
L
RNC
NoGi Worlds
61KG
F
2017
15363

Tomoyuki Hashimoto

Tomoyuki Hashimoto
L
Pts: 6x0
Pan American
58KG
SF
2018
15996

Marcus Wilson

L
Points
Denver Open
ABS
R1
2018
16004

Alex Huddleston

L
Points
Denver NG Open
ABS
SF
2018
16370

Rafael Vasconcelos

Rafael Vasconcelos
L
Referee Decision
ACB North America
ABS
8F
2018
16435

Tomoyuki Hashimoto

Tomoyuki Hashimoto
L
Choke from back
World Champ.
57KG
4F
2018
16806

Gabriel Sousa

Gabriel Sousa
L
Referee Decision
ACBJJ World
60KG
F
2018
18565

Tomoyuki Hashimoto

Tomoyuki Hashimoto
L
Referee Decision
NoGi Worlds
61KG
4F
2018
19550

Alex Sodre

Alex Sodre
L
50/50 armbar
Pan American
64KG
8F
2019
20912

Pedro Dias

Pedro Dias
L
Pts: 2x2, Adv
American Nats
64KG
F
2019
22795

Samir Chantre

Samir Chantre
L
Inside heel hook
F2W 133
70KG
SPF
2019
23869

Junny Ocasio

Junny Ocasio
L
Referee Decision
F2W 149
61KG
SPF
2020
25248

Josh Cisneros

Josh Cisneros
L
Referee Decision
F2W 166
65KG
SPF
2021
25487

Hiago George

Hiago George
L
Pts: 1x0
Grand Slam AD
62KG
SF
2021
26290

Mikey Musumeci

Mikey Musumeci
L
Inside heel hook
WNO 9
61KG
SPF
2021
27087

Higor Lima

Higor Lima
L
Choke from back
AJP RJ Pro
69KG
4F
2021
27221

Thiago Macedo

Thiago Macedo
L
Referee Decision
Grand Slam MIA
69KG
SF
2021
27227

Israel Sousa

Israel Sousa
L
Armbar
Grand Slam MIA
69KG
RPC
2021
27289

Gabriel Sousa

Gabriel Sousa
L
N/A
F2W 181
65KG
SPF
2021
28416

Pedro Dias

Pedro Dias
L
Referee Decision
SUBVERSIV 6
65KG
SPF
2021
28464

Diogo Reis

Diogo Reis
L
Pts: 8x6
Grand Slam RJ
62KG
SF
2021
28467

Leandro Lima

L
Pts: 7x2
Grand Slam RJ
62KG
RPC
2021
29104

Meyram Maquine

Meyram Maquine
L
Referee Decision
BRA Qualifiers
62KG
RR
2021
29108

Diogo Reis

Diogo Reis
L
Pts: 2x1
BRA Qualifiers
62KG
RR
2021
29653

Diogo Reis

Diogo Reis
L
Pts: 2x0
President Cup
77KG
RR
2021
30087

Yuta Shimada

Yuta Shimada
L
Crucifix choke
Oklahoma Open
70KG
F
2022
30099

Davi Cabral

Davi Cabral
L
Points
Oklahoma Open
ABS
F
2022
30756

Keven Carrasco

Keven Carrasco
L
Pts: 2x0
Dallas Open
64KG
F
2022
31607

Meyram Maquine

Meyram Maquine
L
Pts: 7x2
Pan American
64KG
F
2022
32309

Isaac Doederlein

Isaac Doederlein
L
Straight ankle lock
King of Mats
69KG
RR
2022
32314

Meyram Maquine

Meyram Maquine
L
DQ
King of Mats
69KG
SF
2022
32316

Alex Sodre

Alex Sodre
L
Pts: 2x1
King of Mats
69KG
3RD
2022
32325

Hiago George

Hiago George
L
Pts: 5x1
Grand Slam AD
62KG
F
2022
32861

Diogo Reis

Diogo Reis
L
Toe hold
World Champ.
64KG
4F
2022
7746

Washington Lima

W
Choke
Austin Open
64KG
F
2015
7760

Unknown

W
Pts: 32x2
Austin Open
ABS
4F
2015
8106

Angel Vargas

W
Pts: 10x8
Dallas Open
70KG
8F
2015
8107

Richard slomba

W
Choke
Dallas Open
70KG
4F
2015
9230

Koji Shibamoto

Koji Shibamoto
W
Pts: 4x4, Adv
Pan American
57KG
SF
2016
9692

Darson Hemmings

Darson Hemmings
W
Pts: 6x4
San Antonio Open
64KG
F
2016
9916

T. Yoshioka

W
Pts: 4x4, Adv
World Champ.
57KG
R1
2016
10879

Joao Somalia

Joao Somalia
W
Katagatame
F2W 17
64KG
SPF
2016
11280

Guilherme Montenegro

W
Brabo choke
San Antonio F. O.
64KG
F
2016
12114

Jose Lima

Jose Lima
W
Pts: 4x2
Pan American
58KG
SF
2017
12871

Paulo Silva

W
Toe hold
Atlanta Spring O.
64KG
F
2017
12922

Mario Escurra

W
Submission
Miami SPO
64KG
SF
2017
12945

Mario Escurra

W
Katagatame
Miami Spring NGO
55KG
F
2017
13046

Takahito Yoshioka

W
Pts: 2x0
World Champ.
58KG
8F
2017
13049

Aniel Bonifacio

Aniel Bonifacio
W
Choke from back
World Champ.
58KG
4F
2017
13303

Luis Pinto

W
Katagatame
American NG Nats
61KG
SF
2017
13304

Chad Lundy

W
Armbar
American NG Nats
61KG
F
2017
13332

Rene Lopez

W
Pts: 2x2, Adv
American Nats
64KG
SF
2017
13334

Edmund Li

W
Armbar
American Nats
64KG
F
2017
13999

Ronald Stephenson

W
Katagatame
No Gi Pan Am.
55KG
F
2017
14648

Mark Ramos

Mark Ramos
W
Pts: 15x0
NoGi Worlds
61KG
4F
2017
14650

Rene Lopez

W
Pts: 0x0, Adv
NoGi Worlds
61KG
SF
2017
15005

Chad Lundy

W
Choke from back
LA Open
64KG
SF
2018
15006

Joshua Rodriguez

W
Katagatame
LA Open
64KG
F
2018
15139

Washington Lima

W
N/A
Houston Open
64KG
F
2018
15984

Mayko Araujo

Mayko Araujo
W
Points
Denver Open
64KG
F
2018
16321

Victor Renteria

W
Choke from back
San Diego Open
64KG
F
2018
16351

Matheus Magalhaes

W
Pts: 4x0
ACB North America
60KG
F
2018
16680

Joao Somalia

Joao Somalia
W
Katagatame
American Nat. NG
61KG
F
2018
16692

Joao Somalia

Joao Somalia
W
Choke
American Nat.
64KG
F
2018
16803

Rafael Marques

W
Pts: 6x4
ACBJJ World
60KG
4F
2018
16805

Bebeto Oliveira

W
Referee Decision
ACBJJ World
60KG
SF
2018
18042

Takahito Yoshioka

W
Choke from back
SJJIF Worlds
64KG
SF
2018
18043

Ari Tavira

W
Arm in Ezekiel
SJJIF Worlds
64KG
F
2018
18062

Timmy Song

W
Pts: 46x2
SJJIF NG World
61KG
SF
2018
18063

Takahito Yoshioka

W
Katagatame
SJJIF NG World
61KG
F
2018
18459

Ighor Horta

W
Violin armlock
San Antonio Open
64KG
SF
2018
18460

Gustavo Carpio

W
Choke from back
San Antonio Open
64KG
F
2018
18981

Josh Murdock

W
Points
Austin W. Open
70KG
SF
2019
18982

Brandon Walker

W
Points
Austin W. Open
70KG
F
2019
19379

Matheus Magalhaes

W
Toe hold
Houston Open
64KG
SF
2019
19381

Suraj Budhram

W
Choke from back
Houston Open
64KG
F
2019
20894

Taylor Monroe

W
Toe hold
American NG Nats
61KG
SF
2019
20896

Richard Alarcon

Richard Alarcon
W
Pts: 2x2, Adv
American NG Nats
61KG
F
2019
21154

Ermilio Lima

W
Choke from back
Austin SMO
64KG
F
2019
21173

Aaron Moris

W
Pts: 59x0
Austin SMNGO
67KG
SF
2019
21174

Jordan Holy

W
Pts: 4x0
Austin SMNGO
67KG
F
2019
21399

Ermilio Lima

W
Submission
Las Vegas Open
64KG
4F
2019
21401

Song Keun

W
Choke from back
Las Vegas Open
64KG
SF
2019
21551

Malachi Edmond

Malachi Edmond
W
Pts: 2x0
No Gi Pan Am.
61KG
SF
2019
21552

Suraj Budhram

W
Triangle armbar
No Gi Pan Am.
61KG
F
2019
22020

Joao Miyao

Joao Miyao
W
Referee Decision
F2W 128
65KG
SPF
2019
23670

Pedro Serrano

Pedro Serrano
W
Pts: 12x4
Houston WO
64KG
F
2020
23923

Vinny Saenz

W
Referee Decision
F2W 151
61KG
SPF
2020
23994

Connor Welle

W
Triangle
Grand Slam MIA
62KG
4F
2020
23996

Bebeto Oliveira

W
Pts: 1x0
Grand Slam MIA
62KG
SF
2020
23997

Suraj Budhram

W
Pts: 6x0
Grand Slam MIA
62KG
F
2020
24103

David Zennario

W
Toe hold
Pan American
57KG
4F
2020
24104

Willis Nunes

Willis Nunes
W
Pts: 8x0
Pan American
57KG
SF
2020
24106

Jonas Andrade

Jonas Andrade
W
Pts: 0x0, Adv
Pan American
57KG
F
2020
24382

Willis Nunes

Willis Nunes
W
Points
Houston Open
64KG
SF
2020
24434

Bebeto Oliveira

W
Pts: 4x4, Adv
No Gi Pan Am.
62KG
4F
2020
24435

Hiago Gama

Hiago Gama
W
Pts: 6x2
No Gi Pan Am.
62KG
SF
2020
24437

Matheus Magalhaes

W
Pts: 7x2
No Gi Pan Am.
62KG
F
2020
25096

Cleber Sousa

Cleber Sousa
W
Pts: 3x1
Brazil Nat. Pro
62KG
SF
2021
25097

Gabriel Gaudio

Gabriel Gaudio
W
Pts: 2x1
Brazil Nat. Pro
62KG
F
2021
25490

Leandro Lima

W
Triangle
Grand Slam AD
62KG
RPC
2021
25492

Pablo Mantovani

Pablo Mantovani
W
Pts: 4x2
Grand Slam AD
62KG
3RD
2021
26884

Fillipe Suppo

W
Submission
Asia Cont. Pro
69KG
4F
2021
26885

Mohamed Hayat

W
Submission
Asia Cont. Pro
69KG
SF
2021
26886

Abdel Faori

W
Pts: 15x0
Asia Cont. Pro
69KG
F
2021
27083

Marcos Melo

W
Bow and arrow
AJP RJ Pro
69KG
R1
2021
27216

Michael Laviola

W
Choke from back
Grand Slam MIA
69KG
R1
2021
27218

Felipe Simplicio

W
Pts: 8x0
Grand Slam MIA
69KG
4F
2021
27680

Bebeto Oliveira

W
Choke from back
F2W 183
65KG
SPF
2021
28458

Leonardo Souza

W
Pts: 7x5
Grand Slam RJ
62KG
R1
2021
28462

Cleber Sousa

Cleber Sousa
W
Pts: 6x2
Grand Slam RJ
62KG
4F
2021
28721

David Mosleh

W
Pts: 12x0
Canada Pro
69KG
RR
2021
28722

David Mosleh

W
Pts: 4x1
Canada Pro
69KG
F
2021
29106

Valcemir Junior

W
Brabo choke
BRA Qualifiers
62KG
RR
2021
29110

Matheus Fonseca

W
Choke from back
BRA Qualifiers
62KG
RR
2021
29658

Pedro Conceicao

W
Choke from back
President Cup
77KG
RR
2021
29677

Aurelio Samboni

W
Triangle armbar
Teams Cup
N/A
RR
2021
29686

Jonas Andrade

Jonas Andrade
W
Pts: 4x1
Teams Cup
N/A
RR
2021
29693

Khalel Alshehhi

W
Pts: 1x0
Teams Cup
N/A
RR
2021
29702

Daniel Santana

W
Brabo choke
Teams Cup
N/A
RR
2021
29713

Nathannael Fernandes

Nathannael Fernandes
W
Pts: 6x2
Teams Cup
N/A
RR
2021
30086

Gabriel Gaudio

Gabriel Gaudio
W
Pts: 7x2
Oklahoma Open
70KG
SF
2022
30097

Jonathan Andrew

W
Points
Oklahoma Open
ABS
4F
2022
30098

Angel Cicero

W
Points
Oklahoma Open
ABS
SF
2022
30695

Estevan Martinez

Estevan Martinez
W
Referee Decision
F2W 195
N/A
SPF
2022
30750

Matheus Azancot

W
Pts: 21x0
Dallas Open
64KG
4F
2022
30754

Vinny Saenz

W
Violin armlock
Dallas Open
64KG
SF
2022
30919

Joao Figueiredo

W
Pts: 0x0, Adv
LA Open
64KG
SF
2022
30920

Roiter Lima

Roiter Lima
W
Pts: 4x2
LA Open
64KG
F
2022
31599

Suraj Budhram

W
Pts: 6x2
Pan American
64KG
R2
2022
31604

Malachi Edmond

Malachi Edmond
W
Choke from back
Pan American
64KG
4F
2022
31606

Hiago George

Hiago George
W
Botinha
Pan American
64KG
SF
2022
32307

Omar AlFadhli

W
Pts: 1x0
King of Mats
69KG
RR
2022
32322

Yuri Hendrex

Yuri Hendrex
W
Pts: 7x0
Grand Slam AD
62KG
4F
2022
32324

Andrew Soares

W
Pts: 2x0
Grand Slam AD
62KG
SF
2022
32856

Roiter Lima

Roiter Lima
W
Pts: 8x2
World Champ.
64KG
8F
2022
34245

Jonas Fragoso

W
Katagatame
Brasileiro NoGi
61KG
4F
2022
34248

Leonardo Souza

W
Pts: 13x0
Brasileiro NoGi
61KG
SF
2022
34250

Felipe Machado

W
Pts: 4x0
Brasileiro NoGi
61KG
F
2022
34894

Gadiel Adorno

W
Pts: 2x0
ADCC Vegas
65KG
R1
2022
34897

Abel Ronquillo

W
Katagatame
ADCC Vegas
65KG
4F
2022
34899

Isaac Cordova

W
Pts: 5x0
ADCC Vegas
65KG
SF
2022
34900

Gustavo Santos

W
Pts: 2x0
ADCC Vegas
65KG
F
2022
35976

Changhun Kim

W
Choke from back
Rome Open
64KG
F
2022
36024

Lucas Feitosa

W
Triangle
European NG
61KG
SF
2022
36025

Daniel Groot

W
Pts: 7x0
European NG
61KG
F
2022
36764

Tomoyuki Hashimoto

Tomoyuki Hashimoto
W
Pts: 2x0
NoGi Worlds
61KG
4F
2022
36768

Junny Ocasio

Junny Ocasio
W
Pts: 7x0
NoGi Worlds
61KG
SF
2022
36770

Bebeto Oliveira

W
Pts: 0x0, Adv
NoGi Worlds
61KG
F
2022
Lucas Pinheiro vs Woolf Barnato