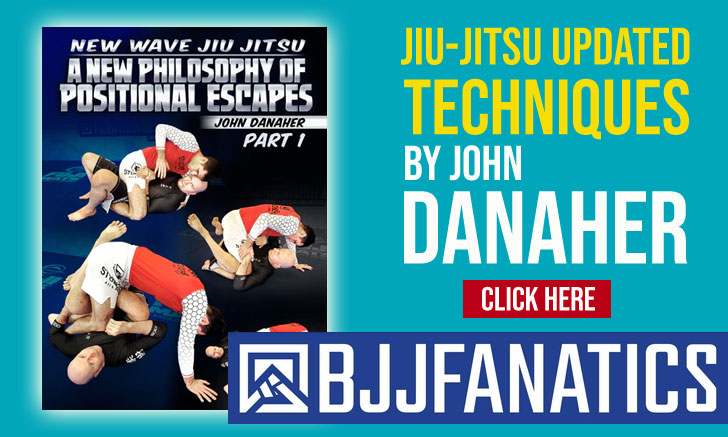 Thiago Abud is a jiu-jitsu black belt under Murilo Santana, who worked extensively with Fernando Yamasaki, well-known in the sport/martial art's international competitive circuit as a representative of the Unity Jiu-Jitsu Academy. A successful athlete, Abud is also well known for his drastic career change. After being a successful entrepreneur for a number of years, 30YO Thiago opted to quit his well-paid job to follow his passion and pursue life as a professional grappling competitor, reaching success at the highest level by conquering important medals on the International Brazilian Jiu-Jitsu Federation (IBJJF) league, including medals.
Thiago Abud Jiu-Jitsu
Full Name: Thiago Aguiar Abud
Nickname: N/A
Lineage:  C. Gracie > H. Gracie > R. Gracie > M. Behring > Mario Yamasaki > Murilo Santana > Thiago Abud
Main Achievements:
1st Place IBJJF Munich Open (2019)
1st Place IBJJF Poznan Open (2019)
1st Place IBJJF Rome Spring Open (2019)
1st Place IBJJF London Fall Open NoGi (2019)
3rd Place IBJJF Pan Championship NoGi (2019 / 2021)
3rd Place CBJJ Brazilian Nationals NoGi (2019)
Main Achievements (Masters):
1st Place CBJJ Brazilian Nationals NOGI (2022)
2nd Place IBJJF European Open NOGI (2022)
3rd Place IBJJF European Open (2022 / 2023)
Main Achievements (Colored Belts):
1st Place IJJF South American Championship (2001 blue)
1st Place IBJJF Masters World Championship (2018 brown)
2nd Place IBJJF Pan Championship NoGi (2018 brown)
3rd Place IBJJF World Championship NoGi (2017 brown)
3rd Place IBJJF Pan Championship NoGi (2015 brown)
3rd Place CBJJ Brazilian Nationals NoGi (2018 brown)
3rd Place IBJJF South American Championship (2002 blue)
Favorite Position/Technique: Inside DLR
Weight Division: Peso Pena (70,00 kg / 154.5 lbs)
Team/Association: Unity JJ
Thiago Abud Biography
Thiago Abud was born on August 3, 1984, in São Paulo, Brazil, growing up on the southeast side of the state's capital.
A sporty child while growing up, Thiago practiced and competed in a number of sports, from swimming to tennis and soccer (as a goalkeeper) – where he played at an international club level. Later joining speed skating to his activities.
Martial arts appeared in Abud's life at the age of 12, through judo. Nearly 2 years prior to starting jiu-jitsu. Thiago's initial intention was to train BJJ, though this took some convincing to his parents who believed submission-grappling was too violent of a sport. Instead, Abud joined a judo club and spent almost two years persuading his mother to allow him to join a jiu-jitsu academy, a wish granted to the young athlete when he was close to his 13th birthday.
The well-known Fernando Yamasaki was Thiago's very first instructor, a coach with a wide-ranging experience in grappling sports. Fernando promoted Abud with his yellow, orange, green, and blue belts.
Although successful in his early days as a competitor, Thiago suffered a severe injury to his arm at the age of 16, one that set him back for 18 months. Once he returned to the mats, Thiago still felt diminished from his injury, having a hard time finding his path as a full-time competitor. For that reason, Abud decided to quit his initial plan of pursuing a professional path in BJJ and opted for law school.
Thiago returned to the mats at the age of 22, solely for recreational purposes. Training 3x per week with Murilo Santana – a student of the Yamasaki family. After a few years of working as a legal attorney, at the age of 30, Abud decided to take a chance and become a professional grappler.
Abud's return to the professional jiu-jitsu circuit was a fruitful one, as Thiago conquered plenty of important medals in the IBJJF circuit, including a World Masters title and medals at the World and Pan tournaments. This high rate of success earned Abud his black belt from Murilo Santana on February 23, 2019.
Thiago Abud Grappling Record
21 WINS
BY POINTS


BY ADVANTAGES




BY SUBMISSION




BY DECISION




BY PENALTIES




BY DQ



1 SUBMISSION WINS
21 LOSSES
BY POINTS


BY ADVANTAGES




BY SUBMISSION




BY DECISION




BY PENALTIES




BY DQ



10 SUBMISSIONS LOSSES
#fad11b
Choke from back
10
1
#f58822
Arm in Ezekiel
10
1
Thiago Abud Fight History
ID
Opponent
W/L
Method
Competition
Weight
Stage
Year
19529

Eldar Rafigaev

Eldar Rafigaev
L
Kneebar
Budapest NGO
ABS
F
2019
20595

Kennedy Maciel

Kennedy Maciel
L
Botinha
World Champ.
70KG
R1
2019
21775

Danilo Moreira

Danilo Moreira
L
Pts: 0x0, Adv
Brasileiro NoGi
67KG
SF
2019
22039

Sam McNally

Sam McNally
L
Pts: 4x0
London FO
70KG
SF
2019
22148

Gabriel Sousa

Gabriel Sousa
L
Kneebar
European NoGi
67KG
R1
2019
22845

Gabriel Marangoni

Gabriel Marangoni
L
Botinha
NoGi Worlds
67KG
4F
2019
23546

Emilio Hernandez

Emilio Hernandez
L
Toe hold
Kansas Open
70KG
SF
2020
24144

Joao Mendes

Joao Mendes
L
Pts: 6x4
Pan American
70KG
8F
2020
24242

Logan Santos

L
Guillotine
NFC All Valley
79KG
SF
2020
24450

Windson Ramos

L
Referee Decision
No Gi Pan Am.
67KG
R1
2020
24513

Jordan More

L
Pts: 2x0
No Gi Pan Am.
ABS
R1
2020
25228

Gianni Grippo

Gianni Grippo
L
Pts: 8x2
Dallas NGO
73KG
SF
2021
25248

Jackson Douglas

Jackson Douglas
L
Pts: 0x0, Adv
Dallas NGO
ABS
4F
2021
25412

Johnatha Alves

Johnatha Alves
L
Choke from back
Orlando Open
76KG
SF
2021
25441

Renato Canuto

Renato Canuto
L
Arm in Ezekiel
Orlando Open
ABS
SF
2021
26097

Josh Cisneros

Josh Cisneros
L
Pts: 4x0
NoGi Pan Am.
67KG
SF
2021
27742

Jack Sear

L
Guillotine
ADCC EU Trials
66KG
R2
2021
32247

Bruno Amaddeo

L
RNC
ADCC EU Trials
66KG
R2
2022
44108

Romao Carvalho

L
Referee Decision
European NoGi
73KG
4F
2023
44648

Thiago Macedo

Thiago Macedo
L
Pts: 5x2
World Pro
69KG
8F
2023
44659

Matias Estevez

Matias Estevez
L
Pts: 3x2
World Pro
69KG
RPC
2023
19528

Mikhail Shishuk

W
Pts: 5x0
Budapest NGO
ABS
SF
2019
19530

Krzysztof Flak

W
Pts: 6x0
Poznan Open
70KG
F
2019
19843

Lucas Goncalves

W
Pts: 4x2
Rome Open
70KG
F
2019
21565

Hiago Gama

Hiago Gama
W
DQ
No Gi Pan Am.
67KG
R1
2019
21569

Silvio Duran

Silvio Duran
W
Pts: 0x0, Adv
No Gi Pan Am.
67KG
4F
2019
21771

N/A

W
Pts: 4x0
Brasileiro NoGi
67KG
R1
2019
21772

N/A

W
Pts: 2x0
Brasileiro NoGi
67KG
4F
2019
22057

J. Juanmartinena

W
Pts: 2x0
London FNGO
67KG
SF
2019
22058

Sam Mc Nally

W
Pts: 4x0
London FNGO
67KG
F
2019
22842

Thiago Macedo

Thiago Macedo
W
Referee Decision
NoGi Worlds
67KG
R1
2019
23544

Orlando Castillo

W
Pts: 2x0
Kansas Open
70KG
4F
2020
24133

Charles Murdock

W
Pts: 2x2, Adv
Pan American
70KG
R1
2020
24239

Reese LaFever

W
Pts: 12x5
NFC All Valley
79KG
4F
2020
25226

Dylan Whyte

W
DQ
Dallas NGO
73KG
4F
2021
25437

Andre Porfirio

Andre Porfirio
W
Pts: 2x2, Adv
Orlando Open
ABS
4F
2021
26092

Jonathan Rodrigues

W
Referee Decision
NoGi Pan Am.
67KG
8F
2021
26096

D Shaun Orandey

W
Pts: 2x0
NoGi Pan Am.
67KG
4F
2021
27741

N/A

W
Referee Decision
ADCC EU Trials
66KG
R1
2021
32241

Y. Nurmagomedov

W
RNC
ADCC EU Trials
66KG
R1
2022
44099

Lucas Micheli

W
Points
European NoGi
73KG
8F
2023
44641

Mahmoud Ghul

W
Pts: 10x2
World Pro
69KG
R1
2023