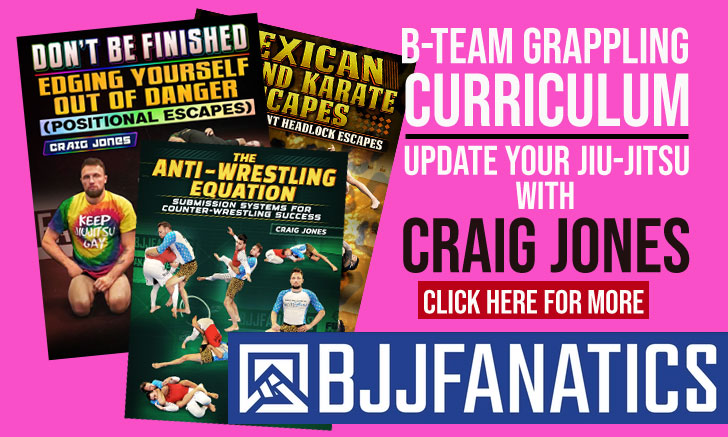 Gabriel Henrique Oliveira is a professional grappler, representative of the Alliance Jiu-Jitsu Academy – Porto Alegre as well as Brazilian jiu-jitsu black belt under Mario Reis, who worked extensively with Rodrigo Reis prior to his time with Reis. Gabriel is widely regarded as one of the top competitors of his generation, particularly with the gi (kimono), a reputation earned after his wins at the International Brazilian Jiu-Jitsu Federation (IBJJF) World and Pan American titles as a brown belt (2019).
Gabriel Henrique Oliveira Jiu-Jitsu
Full Name: Gabriel Henrique dos Santos Oliveira
Nickname: N/A
Lineage: Carlos Gracie > Helio Gracie > Alvaro Barreto > Sylvio Behring > Mario Reis > Gabriel Henrique
Main Achievements:
2nd Place CBJJ Brazilian Nationals (2023)
2nd Place IBJJF South American Championship (2022)
2nd Place AJP Grand Slam, RJ (2022)
3rd Place IBJJF World Championship (2021)
3rd Place AJP King Of Mats (2021)
3rd Place AJP Grand Slam, RJ (2021)
Main Achievements (Colored Belts):
1st Place IBJJF World Championship (2019 brown)
1st Place IBJJF Pans Championship (2019 brown)
2nd Place IBJJF World Championship (2018 brown)
3rd Place IBJJF Pans Championship (2019* brown)
3rd Place CBJJ Brazilian Nationals (2018 brown)
* Absolute
** Weight and Absolute
Favorite Position/Technique: Mermaid Sweep
Weight Division: Pesado (94,30 kg / 208.0 lbs)
Team/Association: Alliance Mario Reis
Gabriel Henrique Oliveira Biography
Gabriel Henrique was born on September 24, 1992, in Belo Horizonte, the capital city for the Brazilian state of Minas Gerais.
While growing up Gabriel picked an interest for football (soccer), which he played in the amateur circuit up until his 13th birthday. At the age of 15, he moved from the state's capital to the smaller Sete Lagoas area, and it was there that Henrique initiated his jiu-jitsu career.
His interest in martial arts was propelled by a street altercation in which, while trying to stop a friend from being assaulted by a group of youths, he himself ended up on the wrong end of a beating. The year was 2009 and Henrique Oliveira immediately sought a gym in which he could learn how to defend himself, that place being a (then) Gracie Barra affiliate with coach Rodrigo Reis – a black belt under Vinicius Draculino, and the man who would remain as Gabriel's coach up until 2015.
Gabriel's first steps in jiu-jitsu were not filled with glamour, living the life of a full-time competitor, quite the contrary. Although a big fan of the gentle art, Gabriel worked hard during his period at Sete Lagoas and trained mainly during the weekends. His weekdays were well covered, first doing an apprenticeship at his uncle's garage, and later working as a mechanic for the Brazilian army.
As time passed by, Gabriel felt the needed to try and make a run at being a full-time athlete. The decision, however, required some careful planning to put in practice, and while transitioning, Henrique Oliveira took the time to complete a metallurgy specialty course before joining the Alliance – Mario Reis Academy in Porto Alegre, in March 2015.
To finance his move to one of the biggest grappling teams in the world, Gabriel worked as a mechanic at a nearby shop before taking the plunge into full-time grappling, which happened in September 2016, after coach Mario Reis offered Oliveira a job behind the reception of the gym and a room to stay while climbing the ladder of success.
Shortly after earning the IBJJF World Championship in June 2019, coach Mario Reis promoted Gabriel Henrique Oliveira to black belt in a ceremony that took place on July 13, 2019.
Gabriel Henrique Grappling Record
57 WINS
BY POINTS


BY ADVANTAGES




BY SUBMISSION




BY DECISION




BY PENALTIES




BY DQ



26 SUBMISSIONS WINS
#214eb8
Choke from back
31
8
#d1212a
Bow and arrow
4
1
#bf1f6c
No arm triangle
4
1
#22c9a5
Violin armlock
4
1
23 LOSSES
BY POINTS


BY ADVANTAGES




BY SUBMISSION




BY DECISION




BY PENALTIES




BY DQ



3 SUBMISSIONS LOSSES
#86e620
Bread cutter choke
33
1
Gabriel Henrique Fight History
ID
Opponent
W/L
Method
Competition
Weight
Stage
Year
22341

Pedro Elias

Pedro Elias
L
Choke
Grand Slam RJ
94KG
4F
2019
22347

Fernando Reis

Fernando Reis
L
Referee Decision
Grand Slam RJ
94KG
3RD
2019
26854

Anderson Munis

Anderson Munis
L
Referee Decision
Big Deal Pro 3
O100KG
SF
2021
28580

Erich Munis

Erich Munis
L
Pts: 2x0
Grand Slam RJ
94KG
SF
2021
29390

Roosevelt Sousa

Roosevelt Sousa
L
Pts: 1x0
King Of Mats
120KG
RR
2021
29392

Wallace Costa

Wallace Costa
L
Pts: 3x1
King Of Mats
120KG
SF
2021
29566

Kaynan Duarte

Kaynan Duarte
L
Referee Decision
World Champ.
94KG
SF
2021
32985

Pedro Machado

Pedro Machado
L
Pts: 0x0, Adv
World Champ.
94KG
8F
2022
33246

Marcus Ribeiro

Marcus Ribeiro
L
Pts: 7x0
Floripa WO
ABS
F
2022
33340

Otavio Nalati

L
Bread cutter choke
Rio WO
ABS
SF
2022
33593

Rider Zuchi

Rider Zuchi
L
Pts: 2x0
Betim Open
94KG
F
2022
33610

Marcelo Gomide

Marcelo Gomide
L
Pts: 0x0, Adv
Betim Open
ABS
F
2022
34043

Rider Zuchi

Rider Zuchi
L
Pts: 2x0
Grand Slam RJ
94KG
F
2022
34172

Jansen Gomes

Jansen Gomes
L
Pts: 7x2
Vitoria Open
ABS
SF
2022
35379

Pedro Machado

Pedro Machado
L
Pts: 2x0
Rio BJJ Pro
94KG
F
2022
35723

Leandro Carlos

L
Referee Decision
South American
94KG
F
2022
35742

Gutemberg Pereira

Gutemberg Pereira
L
Pts: 4x2
South American
ABS
F
2022
37134

Pedro Machado

Pedro Machado
L
Pts: 0x0, Adv
European Open
ABS
R2
2023
37227

Rider Zuchi

Rider Zuchi
L
Verbal tap
European Open
94KG
4F
2023
39419

Felipe Bezerra

Felipe Bezerra
L
Referee Decision
SA Cont Pro
120KG
SF
2023
39514

Fellipe Andrew

Fellipe Andrew
L
Pts: 11x0
Brasileiro
94KG
F
2023
40326

Roberto Dib

L
Pts: 2x0
World Champ.
94KG
8F
2023
41274

Vinicius Lessa

Vinicius Lessa
L
Referee Decision
SP BJJ Pro
94KG
SF
2023
22335

Luis Quiterio

W
Armbar
Grand Slam RJ
94KG
R1
2019
22345

Marcos Junior

W
Choke
Grand Slam RJ
94KG
RPC
2019
23597

Carlos Silva

W
Choke from back
South American Pro
94KG
SF
2020
23598

C. Silva

W
Kimura
South American Pro
94KG
F
2020
26851

Eduardo Lopes

Eduardo Lopes
W
Pts: 12x0
Big Deal Pro 3
O100KG
4F
2021
28075

Gustavo Borges

W
Pts: 0x0, Adv
Brasileiro
94KG
R1
2021
28080

Henrique Cardoso

Henrique Cardoso
W
Injury
Brasileiro
94KG
4F
2021
28572

Kelvin Cruz

W
Pts: 6x2
Grand Slam RJ
94KG
8F
2021
28579

Lucas Silva

W
Choke from back
Grand Slam RJ
94KG
4F
2021
28585

Hygor Brito

Hygor Brito
W
Pts: 2x0
Grand Slam RJ
94KG
3RD
2021
29394

Patrick Gaudio

Patrick Gaudio
W
Pts: 3x0
King Of Mats
120KG
3RD
2021
29561

Chris Passarrello

W
Pts: 10x0
World Champ.
94KG
R1
2021
29562

Matheus Godoy

Matheus Godoy
W
Pts: 3x2
World Champ.
94KG
4F
2021
33232

Peronnio Bernelli

W
Armbar
Floripa WO
94KG
SF
2022
33233

Gabriel Volante

Gabriel Volante
W
Pts: 3x0
Floripa WO
94KG
F
2022
33323

Joao Souza

W
Referee Decision
Rio WO
94KG
4F
2022
33328

Matheus Marques

W
Pts: 6x2
Rio WO
94KG
SF
2022
33329

Elionai Braz

W
Pts: 0x0, Adv
Rio WO
94KG
F
2022
33338

Paulo Fernando

W
Armbar
Rio WO
ABS
4F
2022
33589

Icaro Vidal

W
Pts: 2x2, Adv
Betim Open
94KG
4F
2022
33592

Wallison Pardim

W
Pts: 2x2, Adv
Betim Open
94KG
SF
2022
33602

Gabriel Machado

W
Pts: 2x2, Adv
Betim Open
ABS
R1
2022
33604

Marlon Ferreira

W
No arm triangle
Betim Open
ABS
4F
2022
33609

Rafael Paganini

Rafael Paganini
W
Pts: 0x0, Adv
Betim Open
ABS
SF
2022
34037

Empson Resende

W
Katagatame
Grand Slam RJ
94KG
R1
2022
34041

Javier Barter

W
Pts: 6x0
Grand Slam RJ
94KG
4F
2022
34042

Harryson Pereira

Harryson Pereira
W
Pts: 2x2
Grand Slam RJ
94KG
SF
2022
34159

Joao Freitas

W
Armbar
Vitoria Open
100KG
SF
2022
34160

Pedro Agrizzi

Pedro Agrizzi
W
DQ
Vitoria Open
100KG
F
2022
34169

Kelvin Cruz

W
Violin armlock
Vitoria Open
ABS
4F
2022
35165

Raul Basilio

Raul Basilio
W
Pts: 3x0
SP Open
ABS
4F
2022
35169

Luis Oliveira

Luis Oliveira
W
Pts: 6x4
SP Open
ABS
SF
2022
35170

Gabriel Neto

W
Choke from back
SP Open
ABS
F
2022
35373

Bruno Tosto

W
Choke from back
Rio BJJ Pro
94KG
4F
2022
35377

Marcelo Lemelle

W
Katagatame
Rio BJJ Pro
94KG
SF
2022
35429

Felipe Cranivata

W
Verbal tap
Curitiba SPO
100KG
SF
2022
35431

Joao Leal

W
Pts: 8x2
Curitiba SPO
100KG
F
2022
35436

Bruno Gambim

W
Choke from back
Curitiba SPO
ABS
R1
2022
35442

Ian Cerqueira

W
Armlock
Curitiba SPO
ABS
4F
2022
35446

Reyson Lima

W
Pts: 2x0
Curitiba SPO
ABS
SF
2022
35721

Lafayette Junio

W
Pts: 2x0
South American
94KG
SF
2022
35738

Raphael Santos

W
Katagatame
South American
ABS
4F
2022
35741

Jacson Silva

W
Bow and arrow
South American
ABS
SF
2022
35803

Guilherme Vilhalba

W
N/A
S. Leopoldo OP
94KG
SF
2022
35804

Otavio Santos

W
Choke from back
S. Leopoldo OP
94KG
F
2022
36624

Matheus Freire

W
Choke from back
Brasilia Open
94KG
SF
2022
36626

Yann Cathalat

W
Triangle
Brasilia Open
94KG
F
2022
36640

Gabriel Machado

W
Pts: 7x0
Brasilia Open
ABS
4F
2022
36643

Vinicius Lessa

Vinicius Lessa
W
Pts: 2x2, Adv
Brasilia Open
ABS
SF
2022
36645

Hygor Brito

Hygor Brito
W
Armbar
Brasilia Open
ABS
F
2022
39414

Leandro Maia

W
DQ
SA Cont Pro
120KG
R1
2023
39416

Herico Hesley

W
Submission
SA Cont Pro
120KG
4F
2023
39422

Felippe Praia

W
Pts: 5x0
SA Cont Pro
120KG
RPC
2023
39509

Marcus Ruiz

W
Choke from back
Brasileiro
94KG
4F
2023
39513

Rider Zuchi

Rider Zuchi
W
Referee Decision
Brasileiro
94KG
SF
2023
40317

Carlos Castro

W
Armbar
World Champ.
94KG
R1
2023
41272

Walisson Barbosa

W
Pts: 9x0
SP BJJ Pro
94KG
4F
2023