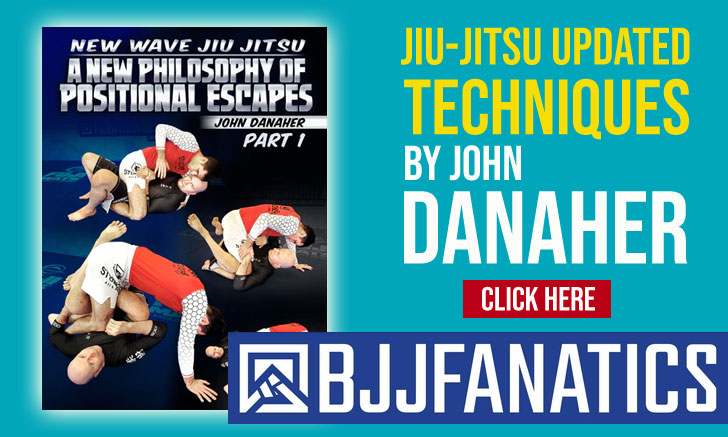 David Terao is a multi-faceted Hawaiian grappler who has competed at the highest level in 3 different – highly competitive – combat sports. Namely, judo, jiu-jitsu, and folkstyle wrestling, where he became a Team USA judo player and Olympic hopeful, an International Brazilian Jiu-Jitsu Federation (IBJJF) World Champion, and a D1 NCAA All-American wrestler, being one of a very select group of athletes who have exceeded in all three disciplines.
David Terao Jiu-Jitsu
Full Name: David Stanford Terao
Nickname: N/A
Lineage: Carlos Gracie > Helio Gracie > Rolls Gracie > Romero Cavalcanti > Rodrigo "Comprido" Medeiros > Felipe Costa > Ryan Hall >
Main Achievements (BJJ):
3rd Place IBJJF Pan Championship NOGI (2022)
Main Achievements (BJJ Colored Belts):
1st Place IBJJF World Championship NOGI (2021 brown)
3rd Place IBJJF Pan Championship NOGI (2020 purple)
Main Achievements (Wrestling):
NCAA D1 All-American (2016)
NCAA D1 Qualifier (2013 / 2014 / 2015 / 2016)
2nd Place FARGO (2011)
Main Achievements (Judo):
2nd Place US Open (2021)
3rd Place IJF Tunis African Open (2022)
4x Hawaii High School State Champion
Favorite Position/Technique: Pressure Passing
Weight Division: Peso Pluma (64,00 kg / 141.5 lbs) [BJJ]
Team/Association: Fifty/50 BJJ
David Terao Biography
David Terao was born in Honolulu, Hawaii, USA, on July 30, 1993, where he spent his formative years.
Martial arts were integral to David's upbringing, starting with judo at 6. Terao became very involved with this sport's competitive scene early. It was to better his ground game for judo that the young Hawaiian decided to add jiu-jitsu to his weekly activities, in 2003. His hard work earned him the judo black belt in 2010.
Ronn Shiraki was David's first jiu-jitsu instructor. A black belt under Relson Gracie, Shiraki promoted Terao to all the juvenile belts, including his blue belt.
Although well-known for his wrestling accolades, David Terao only joined the sport in high school, at the Mid-Pacific Institute, when e was 14. Although he joined the wrestling game late, he was already a high-level competitor in judo and his skills translated well to the folkstyle ruleset as Terao went on to earn a scholarship with the American University and become a Division 1 wrestler, as well as an NCAA All-American in 2016, his senior year.
Once he finished his university degree in 2016, David returned to jiu-jitsu under the guidance of Ryan and Jen Hall, at 50/50 BJJ. He went through the adult belt system under the guidance of the Hall family, earning his black belt from them on December 2021.
David Terao Grappling Record
3 WINS
BY POINTS


BY ADVANTAGES




BY SUBMISSION




BY DECISION




BY PENALTIES




BY DQ



0 SUBMISSION WINS
3 LOSSES
BY POINTS


BY ADVANTAGES




BY SUBMISSION




BY DECISION




BY PENALTIES




BY DQ



1 SUBMISSION LOSSES
David Terao Fight History
ID
Opponent
W/L
Method
Competition
Weight
Stage
Year
35500

Bebeto Oliveira

L
Pts: 0x0, Adv
NoGi Pan
61KG
SF
2022
36544

Junny Ocasio

Junny Ocasio
L
Adv
NHaven FNGO
61KG
F
2022
36803

Bebeto Oliveira

L
Toe hold
NoGi Worlds
61KG
4F
2022
35497

Roiter Lima

Roiter Lima
W
Pts: 2x0
NoGi Pan
61KG
4F
2022
36542

Tadiyah Danforth

Tadiyah Danforth
W
Adv
NHaven FNGO
61KG
SF
2022
36798

Larry Ruiz

W
Pts: 27x0
NoGi Worlds
61KG
R1
2022