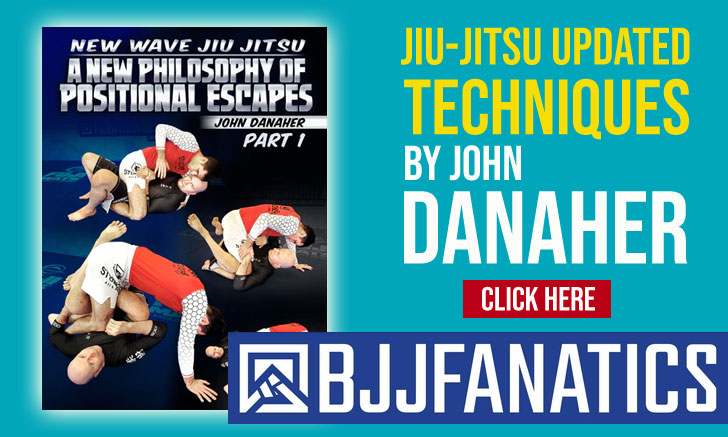 Victor Silvério is a Brazilian Jiu Jitsu black belt, a grade he earned training under the supervision of the illustrious Master Julio Cesar of the Grappling Fight Team (GFT). Silvério was singled out as one of the top prospects in the sport after his winning performance at the UAEJJF Abu Dhabi World Pro Championships back in 2009, where he competed as a juvenile athlete. Since then, Victor Silvério cemented his status with several wins at some of the world's most respected tournaments. In 2017 Victor joined Gracie Barra's Northridge academy, a group led by Romulo Barral.
Victor Silvério Jiu Jitsu
Full Name: Victor Silvério Santos
Nickname: —
Lineage: Mitsuyo Maeda > Luis França > Oswaldo Fadda > Monir Salomão > Julio Cesar > Victor Silvério
Main Achievements:
1st Place IBJJF American Nationals (2016)
1st Place IBJJF Las Vegas Summer Open (2018)
1st Place IBJJF Las Vegas Summer No-Gi Open (2018)
1st Place IBJJF Boston Spring Open (2016**)
1st Place IBJJF Rio Open (2014)
1st Place IBJJF Sao Paulo Open (2014)
1st Place IBJJF Miami Open (2015)
2nd Place UAEJJF Grand Slam, Los Angeles (2016)
2nd Place ADCC Brazilian Trials (2013)
2nd Place IBJJF NYC BJJ Pro (2015)
3rd Place CBJJ Brazilian Nationals (2015*)
3rd Place Copa Pódio LW Grand Prix (2014)
Main Achievements (Colored Belts):
1st Place UAEJJF World Pro (2009 blue, 2013 brown)
1st Place CBJJ Brazilian Nationals (2011 purple)
1st Place CBJJ Brazilian Nationals No-Gi (2010 purple)
* Absolute
** Weight and absolute
Favorite Position/Technique: Toreando; Distance guard passing (Blitz)
Weight Division: Médio (82kg/181lbs)
Team Association: Gracie Barra
Victor Silvério Biography
Victor Silvério was born on the 3rd of July 1991 in Rio de Janeiro, Brazil. Though he moved around in his youth, spending time in the USA and Europe, most of his childhood was spent in the Cidade Maravilhosa. Victor started training Jiu Jitsu when he was 15 years old, influenced by some of his school friends who already grappled.
Leandrinho Barroso of 'Game Fight' was Victor Silvero' first coach, the team was an affiliate of the Gama Filho (UGF), so Victor would often go and train at the team's head quarters, even as a white belt, where the illustrious Julio Cesar taught. It was Barroso who awarded Silvério his blue and purple belts.
After Gama Filho university cut tied with the Jiu Jitsu competition team, the academy had major internal changes and Game Fight was cut ties with the (now called) Grappling Fight Team. With these changes, Victor Silvério chose to remain close to Cesar and his new team, it was Julio who graded Victor with his brown and black belt (on December 2013). Silvério hit the ground running in 2014, competing in the major league of Jiu Jitsu, the adult black belt division, Silvério managed to achieve some noticeable wins over tough fighters at the Copa Podium and a double gold at Rio de Janeiro's prime tournament, the Rio Open.
Victor moved to the United States of America in 2015, where he worked closely with AJ Sousa in the state of Florida. By June 2017 Silvério aligned himself with Romulo Barral, then joining Barral's workgroup in Northridge, California.
Victor Silverio Grappling Record
96 WINS
BY POINTS


BY ADVANTAGES




BY SUBMISSION




BY DECISION




BY PENALTIES




BY DQ



15 SUBMISSIONS WINS
#214eb8
Bow and arrow
27
4
#86e620
Choke from back
20
3
60 LOSSES
BY POINTS


BY ADVANTAGES




BY SUBMISSION




BY DECISION




BY PENALTIES




BY EBI/OT



7 SUBMISSIONS LOSSES
#fad11b
Inside heel hook
14
1
Victor Silverio Fight History
ID
Opponent
W/L
Method
Competition
Weight
Stage
Year
5368

Clark Gracie

Clark Gracie
L
Kimura
Pan American
82KG
R1
2014
5598

Gilbert Burns

Gilbert Burns
L
Pts: 2x0
Copa Podio
77KG
GP
2014
5601

Gianni Grippo

Gianni Grippo
D
---
Copa Podio
77KG
GP
2014
5603

Leandro Lo

Leandro Lo
L
Pts: 8x0
Copa Podio
77KG
SF
2014
5816

Leandro Lo

Leandro Lo
L
Adv
World Champ.
82KG
4F
2014
6397

Kit Dale

Kit Dale
D
---
Polaris
ABS
SPF
2015
6499

Erberth Santos

Erberth Santos
L
Pts: 0x0, Adv
European
ABS
R3
2015
6583

Davi Ramos

Davi Ramos
L
Pts: 2x0
European
82KG
4F
2015
6717

Felipe Cesar

Felipe Cesar
L
Pts: 4x2
Gramado Trials
85KG
SF
2015
6842

Otavio Sousa

Otavio Sousa
L
Referee Decision
Pan American
82KG
4F
2015
6922

William Martins

L
Adv
Rio Fall Open
ABS
R1
2015
6936

Sandro Vieira

L
Points
Rio Fall Open
82KG
SF
2015
7121

Keenan Cornelius

Keenan Cornelius
L
Armbar
World Pro
85KG
R2
2015
7185

Leandro Lo

Leandro Lo
L
Pts: 4x2
World Pro
ABS
R2
2015
7242

Claudio Mattos

Claudio Mattos
L
Referee Decision
Brasileiro
82KG
SF
2015
7268

Erberth Santos

Erberth Santos
L
Pts: 0x0, Adv
Brasileiro
ABS
SF
2015
7461

Murilo Santana

Murilo Santana
L
Referee Decision
World Champ.
82KG
8F
2015
8536

Otavio Sousa

Otavio Sousa
L
Pts: 2x2, Adv
IBJJF NY Pro
82KG
F
2015
9287

Marcos Tinoco

Marcos Tinoco
L
Referee Decision
Pan American
82KG
R1
2016
9385

Bernardo Faria

Bernardo Faria
L
Triangle
Pan American
ABS
8F
2016
9704

Lucas Barbosa

Lucas Barbosa
L
Pts: 5x2
San Antonio Open
88KG
F
2016
9712

Manuel Ribamar

Manuel Ribamar
L
Pts: 6x4
San Antonio Open
ABS
SF
2016
9888

Jurandir Conceicao

Jurandir Conceicao
L
Points
Miami SPO
88KG
SF
2016
9900

Ricardo Rezende

Ricardo Rezende
L
Armbar
Miami SPO
ABS
SF
2016
9994

Dillon Danis

Dillon Danis
L
Referee Decision
World Champ.
82KG
R2
2016
10448

Edwin Najmi

Edwin Najmi
L
Injury
Grand Slam LA
77KG
F
2016
11667

Gabriel Arges

Gabriel Arges
L
Pts: 6x2
UAEJJF Orlando
85KG
F
2017
11960

Arnaldo Maidana

Arnaldo Maidana
L
Referee Decision
ACBJJ 4
85KG
4F
2017
12167

Francisco Iturralde

Francisco Iturralde
L
Pts: 2x2, Adv
Pan American
76KG
8F
2017
12387

Abmar Barbosa

Abmar Barbosa
L
Points
NY Spring Open
82KG
SF
2017
13142

Matheus Spirandeli

Matheus Spirandeli
L
Pts: 2x2, Adv
World Champ.
82KG
8F
2017
13519

Nathan Mendelsohn

Nathan Mendelsohn
L
Pts: 2x0
San Jose Open
82KG
F
2017
13527

Yuri Simoes

Yuri Simoes
L
Pts: 2x0
San Jose Open
ABS
F
2017
14286

Gabriel Procopio

Gabriel Procopio
L
Points
Long Beach Open
82KG
F
2017
14296

Keenan Cornelius

Keenan Cornelius
L
Pts: 8x0
Long Beach Open
ABS
F
2017
14412

Felipe Cesar

Felipe Cesar
L
Points
BJJ NY Pro
82KG
SF
2017
14690

Josh Hinger

Josh Hinger
L
RNC
NoGi Worlds
79KG
4F
2017
15145

Johnny Tama

Johnny Tama
L
Points
Houston Open
76KG
SF
2018
15404

Vitor Oliveira

Vitor Oliveira
L
Pts: 0x0, Pen
Pan American
76KG
4F
2018
15741

Piter Frank

L
Adv
San Jose Open
76KG
F
2018
15758

Yuri Simoes

Yuri Simoes
L
Referee Decision
San Jose Open
ABS
F
2018
16340

Michael Langhi

Michael Langhi
L
Referee Decision
ACBJJ 13
75KG
SPF
2018
16356

Sergio Rios

Sergio Rios
L
Pts: 2x0
ACB North America
75KG
4F
2018
16380

Gustavo Batista

Gustavo Batista
L
Pts: 2x0
ACB North America
ABS
4F
2018
16511

Renato Canuto

Renato Canuto
L
Pts: 0x0, Adv
World Champ.
76KG
4F
2018
17237

PJ Barch

PJ Barch
L
Pts: 2x0
Kasai Pro 3
77KG
RR
2018
17239

Jason Rau

Jason Rau
L
Inside heel hook
Kasai Pro 3
77KG
RR
2018
17245

Renato Canuto

Renato Canuto
D
---
Kasai Pro 3
77KG
RR
2018
17305

Michael Trasso

Michael Trasso
L
Pts: 6x2
LV NG Open
79KG
SF
2018
17580

Caio Caetano

Caio Caetano
L
Referee Decision
Grand Slam LA
77KG
F
2018
17810

Manuel Ribamar

Manuel Ribamar
L
Referee Decision
WSOG 2
81KG
F
2018
18058

Alef Brito

Alef Brito
L
Pen
SJJIF Worlds
82KG
4F
2018
18639

Hugo Marques

Hugo Marques
L
Pts: 0x0, Adv
NoGi Worlds
79KG
4F
2018
19625

Michael Liera

Michael Liera
L
Pts: 2x0
Pan American
82KG
8F
2019
19997

Lucas Rocha

Lucas Rocha
L
Pts: 5x2
San Jose Open
82KG
F
2019
20015

Luiz Panza

Luiz Panza
L
Botinha
San Jose Open
ABS
F
2019
20622

Ygor Rodrigues

Ygor Rodrigues
L
Referee Decision
World Champ.
76KG
R2
2019
21678

Jaime Canuto

Jaime Canuto
L
Pts: 0x0, Adv
Grand Slam LA
77KG
4F
2019
22522

Nick Rodriguez

Nick Rodriguez
L
EBI/OT
BJJ Fanatics
ABS
R1
2019
26730

Luan Andrei

Luan Andrei
L
DQ
American NGN
79KG
F
2021
37981

Fellipe Andrew

Fellipe Andrew
L
Pts: 4x0
LA NGO
ABS
SF
2023
39054

Jackson Nagai

Jackson Nagai
L
Referee Decision
Santa Cruz O
82KG
SF
2023
42502

Oliver Taza

Oliver Taza
L
Referee Decision
EUG JJB
82KG
4F
2023
5216

Marcos Costa

Marcos Costa
W
Choke
Etapa 2 FJJR
82KG
F
2014
5586

Fernando Vieira

Fernando Vieira
D
---
Copa Podio
77KG
GP
2014
5596

M. Andre

W
Choke from back
Copa Podio
77KG
GP
2014
5605

Gilbert Burns

Gilbert Burns
W
Pts: 2x2, Pen
Copa Podio
77KG
3PLC
2014
5879

Unknown

W
Armbar
Rio Open
ABS
R1
2014
5880

Andre 'Deco'

W
Pts: 2x2, Adv
Rio Open
ABS
R2
2014
5881

Cassio Francis

Cassio Francis
W
Adv
Rio Open
ABS
4F
2014
5882

Alan Regis

W
Adv
Rio Open
ABS
SF
2014
5883

Unknown

W
Pts: 10x4
Rio Open
82KG
4F
2014
5885

Diego Vivaldo

Diego Vivaldo
W
Adv
Rio Open
82KG
SF
2014
5895

Felipe Cesar

Felipe Cesar
W
Referee Decision
SP Open
82KG
SF
2014
5936

Tiago Alves

Tiago Alves
W
Pts: 1x0
Rematch G.
82KG
SPF
2014
6485

Vinicius Nascimento

W
Pts: 6x0
European
ABS
R2
2015
6572

Youngam Noh

W
Pts: 2x2, Adv
European
82KG
R1
2015
6577

Thomas Oyarzun

W
Adv
European
82KG
R2
2015
6712

Elfraklin Souza

W
Referee Decision
Gramado Trials
85KG
R1
2015
6715

Eduardo Santoro

Eduardo Santoro
W
Pts: 0x0, Adv
Gramado Trials
85KG
4F
2015
6821

Jonatas Novaes

W
Pts: 6x0
Pan American
82KG
R1
2015
6833

Caio Almeida

Caio Almeida
W
Pts: 2x2, Adv
Pan American
82KG
R3
2015
6935

Ricardo Lima

W
Bow and arrow
Rio Fall Open
82KG
4F
2015
7112

Fabio Pulita

W
Pts: 0x0, Adv
World Pro
85KG
R1
2015
7183

Antonio Junior

W
Pts: 2x0
World Pro
ABS
R1
2015
7260

Felipe Grili

W
Points
Brasileiro
ABS
R1
2015
7264

Julian Matsumoto

W
Points
Brasileiro
ABS
R2
2015
7266

Dimitrius Souza

Dimitrius Souza
W
Adv
Brasileiro
ABS
4F
2015
8291

Ricardo Rezende

Ricardo Rezende
W
Pts: 0x0, Adv
Miami Open
88KG
SF
2015
8293

Thiago Sa

Thiago Sa
W
Pts: 4x2
Miami Open
88KG
F
2015
8533

Nathan Mendelsohn

Nathan Mendelsohn
W
Pts: 2x0
IBJJF NY Pro
82KG
4F
2015
8534

Mansher Khera

Mansher Khera
W
Pts: 4x0
IBJJF NY Pro
82KG
SF
2015
9368

Nathan Mendhelson

W
Pts: 6x0
Pan American
ABS
R1
2016
9495

Olivier Kee-Seng

W
Armbar
Boston Spring O.
82KG
SF
2016
9496

Sean Fisher

W
Pts: 8x0
Boston Spring O.
82KG
F
2016
9501

Olivier Huerre

W
Bow and arrow
Boston Spring O.
ABS
SF
2016
9503

Gregor Gracie

Gregor Gracie
W
Referee Decision
Boston Spring O.
ABS
F
2016
9703

Jose Portillo

W
Points
San Antonio Open
88KG
SF
2016
10211

Ryan Golgosky

W
Bow and arrow
American Nats
82KG
SF
2016
10213

Manuel Ribamar

Manuel Ribamar
W
Referee Decision
American Nats
82KG
F
2016
10446

Bruno Alves

Bruno Alves
W
Pts: 4x0
Grand Slam LA
77KG
SF
2016
12157

Morgan Neidlinger

W
Pts: 7x0
Pan American
76KG
R2
2017
12405

Samir Abdolkader

W
Adv
NY Spring Open
ABS
4F
2017
12406

Nicolas Penzer

W
Adv
NY Spring Open
ABS
SF
2017
12408

Horlando Monteiro

Horlando Monteiro
W
Referee Decision
NY Spring Open
ABS
F
2017
12411

Enrique Galarza

W
Points
NY Spring No-Gi
79KG
F
2017
12934

Jonathan Satava

Jonathan Satava
W
Pts: 3x0
Miami SPO
82KG
F
2017
13130

Diego Ramalho

Diego Ramalho
W
Pts: 2x2, Adv
World Champ.
82KG
R1
2017
13518

Johnny Tama

Johnny Tama
W
Points
San Jose Open
82KG
SF
2017
13524

Lucas Barbosa

Lucas Barbosa
W
Points
San Jose Open
ABS
4F
2017
13525

Omar Sabha

W
Points
San Jose Open
ABS
SF
2017
13772

Johnny Tama

Johnny Tama
W
Pts: 0x0, Adv
San Diego Pro
82KG
4F
2017
13775

Breno Bittencourt

Breno Bittencourt
W
Pts: 0x0, Adv
San Diego Pro
82KG
4F
2017
13817

Manuel Ribamar

Manuel Ribamar
W
Choke from back
Grand Slam LA
85KG
R1
2017
13822

Dante Leon

Dante Leon
W
Pts: 0x0, Adv
Grand Slam LA
85KG
SF
2017
13823

Diego Ramalho

Diego Ramalho
W
Pts: 0x0, Adv
Grand Slam LA
85KG
F
2017
14284

Sergio Rios

Sergio Rios
W
Points
Long Beach Open
82KG
SF
2017
14293

Wellington Peroto

W
Points
Long Beach Open
ABS
4F
2017
14295

Joseph Moku

W
Points
Long Beach Open
ABS
SF
2017
14411

Igor Paiva

Igor Paiva
W
Points
BJJ NY Pro
82KG
4F
2017
14687

Gabriel Procopio

Gabriel Procopio
W
Pts: 0x0, Adv
NoGi Worlds
79KG
R2
2017
15158

Tanner Rice

Tanner Rice
W
Pts: 3x2
Houston Open
ABS
SF
2018
15395

Hugo Marques

Hugo Marques
W
Referee Decision
Pan American
76KG
8F
2018
15739

Robert Wolfe

W
Choke from back
San Jose Open
76KG
SF
2018
15752

Edmond Kim

W
Adv
San Jose Open
ABS
R1
2018
16375

Tex Johnson

Tex Johnson
W
Referee Decision
ACB North America
ABS
8F
2018
16499

Alex Cabanes

W
Pts: 0x0, Adv
World Champ.
76KG
R2
2018
16506

Masahiro Iwasaki

Masahiro Iwasaki
W
Adv
World Champ.
76KG
R3
2018
17276

Michael Trasso

Michael Trasso
W
Pts: 2x0
Las Vegas Open
82KG
4F
2018
17277

Dainys Huu

W
Bow and arrow
Las Vegas Open
82KG
SF
2018
17278

Victor Rodrigues

W
RNC
Las Vegas Open
82KG
F
2018
17303

Dainys Huu

W
Points
LV NG Open
79KG
4F
2018
17569

John Combs

John Combs
W
Referee Decision
Grand Slam LA
77KG
R1
2018
17574

Bruno Tosto

W
Pts: 0x0, Adv
Grand Slam LA
77KG
4F
2018
17578

Kauan Barboza

Kauan Barboza
W
Referee Decision
Grand Slam LA
77KG
SF
2018
17801

I. Jennings

W
Cross choke
WSOG 2
81KG
8F
2018
17806

Isaque Bahiense

Isaque Bahiense
W
Referee Decision
WSOG 2
81KG
4F
2018
17807

J. Gracie

W
Referee Decision
WSOG 2
81KG
SF
2018
18177

Edmund Kim

W
Points
Long Beach Open
82KG
SF
2018
18178

Andris Brunovskis

Andris Brunovskis
W
Points
Long Beach Open
82KG
F
2018
18625

Alvin Robinson

W
Pts: 11x0
NoGi Worlds
79KG
R1
2018
18636

Athos Miranda

W
Pts: 0x0, Adv
NoGi Worlds
79KG
R2
2018
19158

Lucas Rocha

Lucas Rocha
W
Points
OC Open
82KG
RR
2019
19160

Jaime Canuto

Jaime Canuto
W
Points
OC Open
82KG
F
2019
19608

Demian Nitkin

W
Pts: 7x0
Pan American
82KG
R1
2019
19994

Hunter Ewald

Hunter Ewald
W
Points
San Jose Open
82KG
4F
2019
19996

Kauan Barboza

Kauan Barboza
W
Pts: 2x0
San Jose Open
82KG
SF
2019
20012

Daniel Augustus

W
Pts: 0x0, Adv
San Jose Open
ABS
4F
2019
20013

Dominique Bell

Dominique Bell
W
Referee Decision
San Jose Open
ABS
SF
2019
20614

Piter Frank

W
Pts: 4x2
World Champ.
76KG
R1
2019
20998

Thiago Lemos

W
Referee Decision
Subversiv 2
77KG
SPF
2019
21674

Eduardo Avelar

Eduardo Avelar
W
Referee Decision
Grand Slam LA
77KG
R1
2019
21683

Saul Viayra

W
Pts: 0x0, Adv
Grand Slam LA
77KG
RPC
2019
21684

Caio Caetano

Caio Caetano
W
Pts: 2x2, Adv
Grand Slam LA
77KG
RPC
2019
26727

Alan Sanchez

Alan Sanchez
W
Pts: 0x0, Adv
American NGN
79KG
4F
2021
26728

Michael Salazar

W
Pts: 6x0
American NGN
79KG
SF
2021
37976

Saul Viayra

W
Aoki lock
LA NGO
79KG
F
2023
39053

Daniel Araujo

W
Americana
Santa Cruz O
82KG
4F
2023
41801

Juan Armendariz

W
RNC
SD SMNGO
79KG
RR
2023
41802

Juan Armendariz

W
Adv
SD SMNGO
79KG
F
2023
Victor Silvério vs Gil Salgueiro

Victor Silvério vs Alan Regis