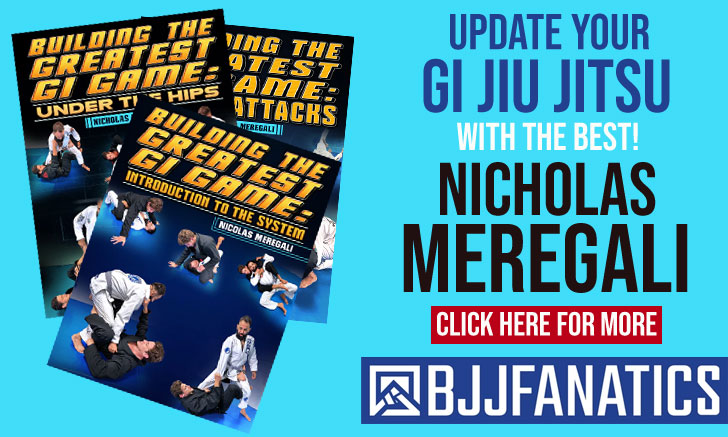 Shimon Mochizuki was the first Dane to achieve the belt rank of black belt in Brazilian Jiu Jitsu, a rank awarded by Leonardo Vieira, being also one of Europe's most successful coaches. From his Checkmat team affiliate academy 'Arte Suave', Mochizuki has developed some of the finest grapplers in Europe, competitors such as Alexander Trans, Ida Hansson, Shanti Abelha, Janni Larsson or Camila Hansen to name a few.
Shimon Mochizuki Jiu Jitsu
Full Name: Shimon Mochizuki
Nickname: n/a
Lineage: Mitsuyo Maeda > Carlos Gracie > Helio Gracie > Rolls Gracie > Romero Cavalcanti >Leonardo Vieira > Shimon Mochizuki
Main Achievements:
European Champion (2006 master purple)
Scandinavian Open Champion (2007 brown absolute)
London International Open Champion (2012 black – Senior 1)
Swedish Open Champion (2013 Master, 2012 Senior 1)
European Open No-Gi 2nd place (2012 Senior 1)
Scandinavian Open 3rd place (2009 black Master, absolute)
European Open 3rd place (2011 black Master, Absolute)
Weight Division: Meio Pesado (88kg/194lbs)
Favorite Position/Technique: Guard Passing
Team/Association: Checkmat
Shimon Mochizuki Biography
Shimon Mochizuki was born on the 6th of February, 1975 in Gentofte, a suburb of Copenhagen, Denmark. Shimon's interest in martial arts came from an early aged due to his father's influence. Shimon's father was a native of Japan and a Judo black belt, instilling in Mochizuki the curiosity for combat related activities.
Going through a wide variety of martial arts when growing up, Shimon's journey started from Ju Jutsu as a young child, his first classes being given by a friend of the family. This went on for over one year before turning to Japanese Jiu-Jitsu for a while longer. In 1988 at the age of 13, Mochizuki begins Taekwondo lessons, a subject he followed for 3 years. Then, at 19 he turned to Wing Tsun which was a popular martial art in Copenhagen at the time.
Wing Tsun became a big part of Shimon's life, who trained it intensively for 10 years, building an academy of the Chinese trapping style. In 2002 Shimon became aware of the Brazilian style of Jiu Jitsu through a Wing Tsun training partner who found a BJJ academy in Malmö, Sweden. It took 30 minutes by train from Copenhagen to Malmö, still he would cross the border with his friend every Monday to do a beginners and an advanced class with Peter Blackwell of MMA Alliance. The rest of the week they would practice the techniques in Copenhagen by themselves.
Although he loved to grapple he was still very focussed on his Wing Tsun. Only after Leo Vieira came to Malmö for a seminar, did Mochizuki views start to change. Shimon mentioned that:
In Wing Tsun the grand master was an old guy who never trained with his students, so when I saw Leo, who looked like a kid with his baby face, I thought that I'd wasted my money. But he rolled with everybody at the seminar, kicked everybody's ass and made it look easy. I tried my best to grab him and use my weight and strength against him, but it didn't work. From then I was hooked.
Peter Blackwell, was a purple belt but he wanted to expand towards Copenhagen, Shimon set him up, preventing in the process the long weekly commute to Sweden to train. By the time Mochizuki was a purple belt, Peter Blackwell had to stop coming to the Copenhagen academy and Shimon stepped up and took over the classes, this was the start of the Arte Suave gym, which years later, in 2014, had 230 members, including consistent world medallists at every level and 16 'homegrown' black belts being widely regarded as one of the prime grappling academies in Europe.
Blackwell awarded Mochizuki all his belts apart from the black belt, which was awarded by 'Leozinho' Vieira in 2008, a ceremony attended by Peter Blackwell, Chico Mendes and Felippe Porto (rest in peace).